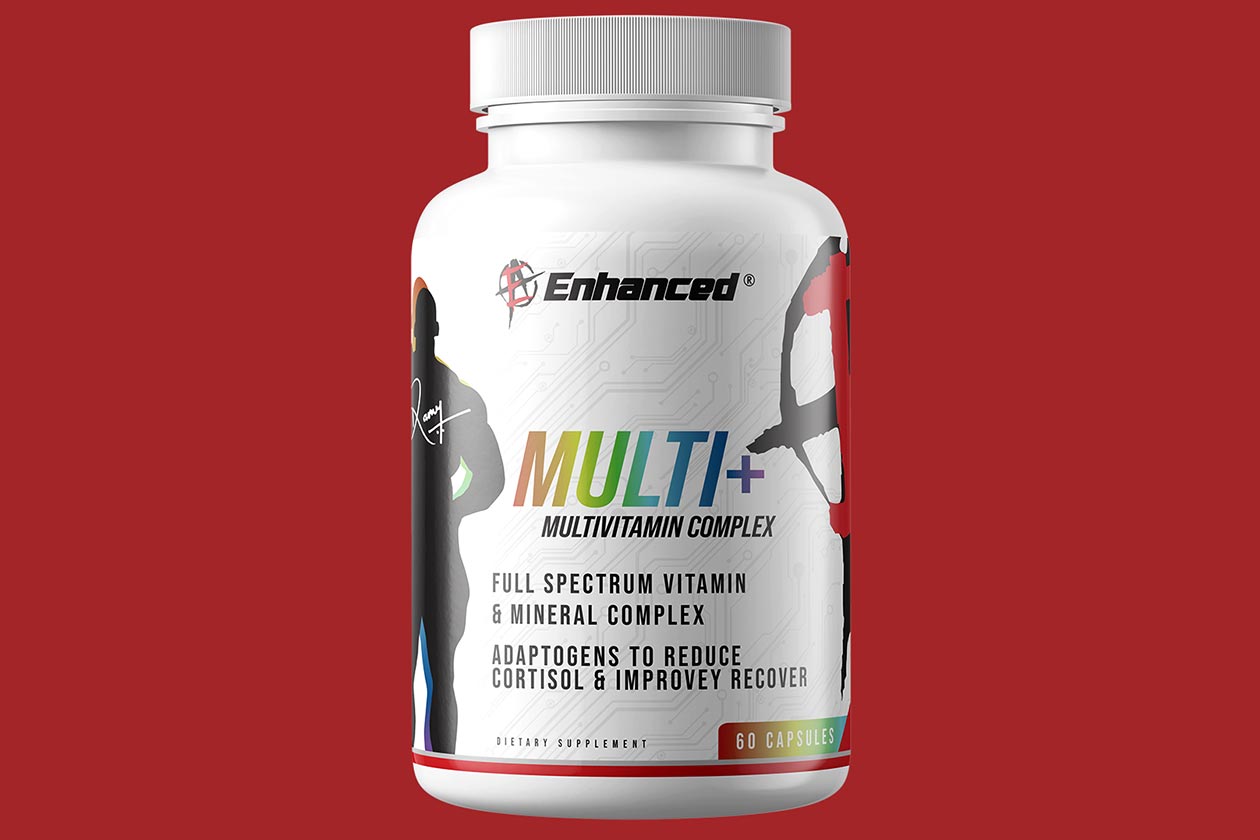 Enhanced Labs recently released a common health and wellness-focused supplement in Omega-3, a high dose fish oil formula giving you 1.25g of omega-3 in each of its 100 softgels per bottle. This month, the brand behind two-time Mr. Olympia Champion Big Ramy, is continuing its health and wellness into another essential daily product with Multi+.
Multi+ is Enhanced Labs' comprehensive multivitamin supplement, bringing together a full spectrum of vitamins and minerals for the unique needs of hard working athletes and bodybuilders. The product includes the likes of vitamin C at 200mg a serving, 50mcg of vitamin D3, 11mg of zinc, 400mcg of folic acid, and a handful of extras to further support health.
Some of those additional ingredients Enhanced Labs has combined into Multi+ are premium Aquamin minerals, ashwagandha, albeit a light dose of 50mg, and the mushroom cordyceps, also not dosed all that high at 75mg. The price on a bottle of Multi+ directly from the brand is $30 for a bottle of 30 servings, so it will supply you for the usual time frame of a month.