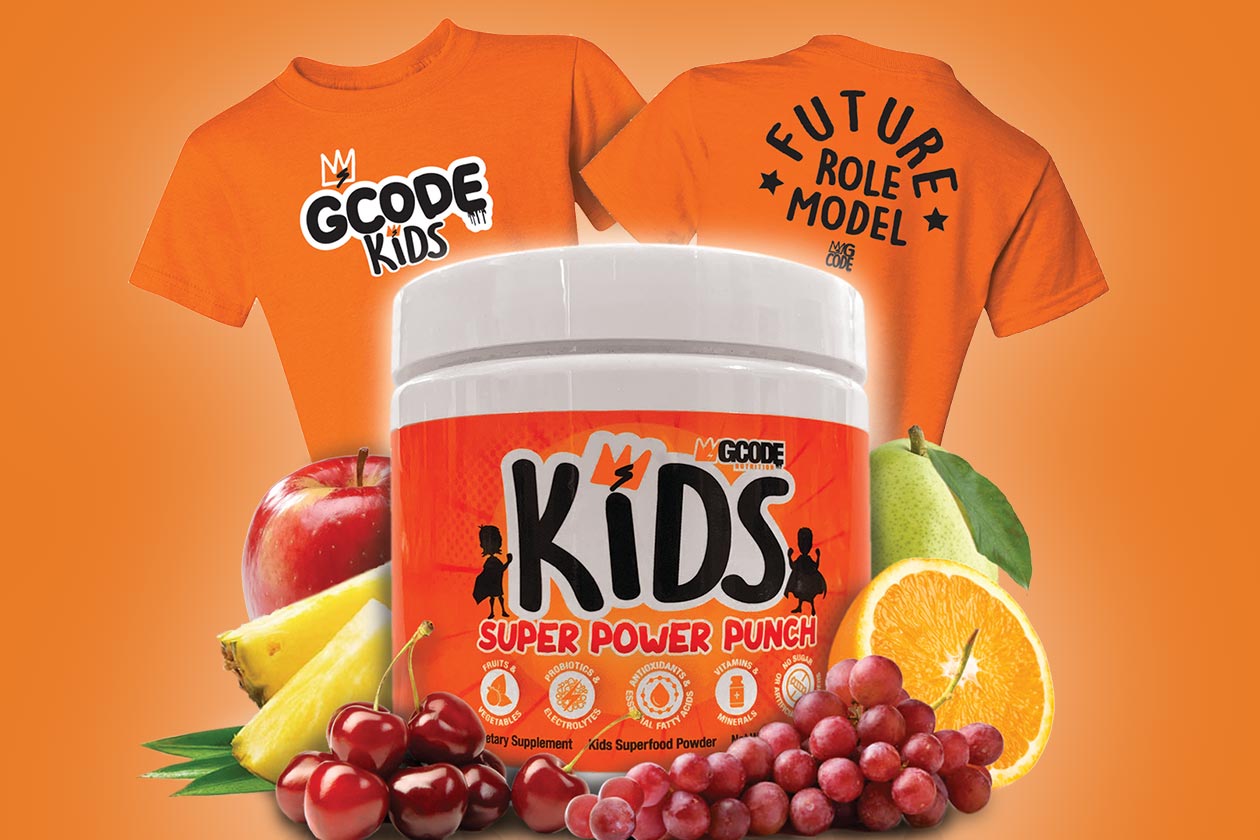 After announcing the supplement earlier this week, GCode Nutrition has launched its first-ever product for kids, and it is really one of the most comprehensive formulas for that audience we've seen. Instead of keeping it just focused on protein or vitamins, GCode's simply named "Kids" brings together fruits, vegetables, probiotics, vitamins, minerals, and essential fatty acids.
As mentioned, GCode Nutrition's Kids is a true all-in-one supplement, and we've got the facts panel for it all in the image below. The product does indeed include a selection of vitamins and minerals, plus several superfood ingredients such as acai berry and spinach. The premium Spectra blend is in there too at 50mg a serving and a combined one billion CFUs of probiotics.
GCode Nutrition has certainly put some time and effort into the formulation of Kids, and it comes in an enjoyable Super Power Punch flavor made without any artificial colors, flavors, or sweeteners, and it has zero sugar. If you head to the brand's online store soon and purchase the supplement at its usual $49.95 for a tub of 30 servings, you'll also get a free tee for kids aged 4 to 12.