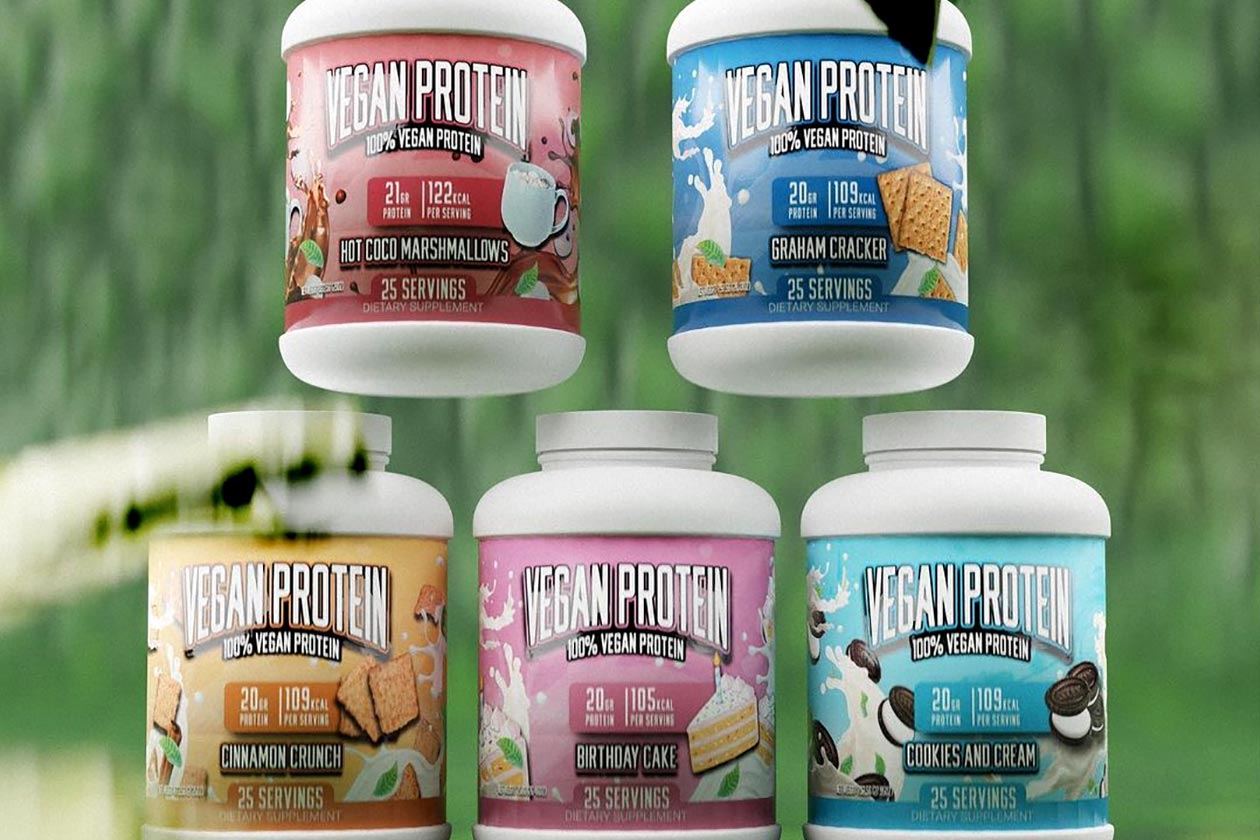 As we've said many times before in the several features we've had here at Stack3d for the still relatively new brand, Huge Nutrition has expanded its selection of supplements incredibly well in its short time on the market. While the brand did debut in a whole bunch of different mid to large categories, it has impressively built on that, taking on numerous others.
This week Huge Nutrition is at it again, expanding its growing family of products, entering another highly competitive area of the industry in plant-based protein powder. The brand has named its entry into the category Huge Vegan Protein, packing 20g of protein per serving from a premium blend of pea, brown rice, fava bean, and mung bean protein.
The rest of the macros for Huge Nutrition's Vegan Protein are fairly typical and lean, with around 3.5g of carbohydrates, 1.5g of fat, and calories ranging from 105 to 122 depending on the flavor. The brand has put together quite a robust menu for the supplement with more than just one or two options to start with Birthday Cake, Cinnamon Crunch, Graham Cracker, Marshmallow Madness, and Cookies & Cream.
To spice things up, all of the flavors of Huge Nutrition's plant-based protein powder have some sort of inclusion in them, such as cinnamon cereal pieces in Cinnamon Crunch and sprinkles in Birthday Cake. The majority of the five flavors of Huge Vegan Protein are available now through the brand's website at a reasonable $39.95 for a tub of 25 servings.