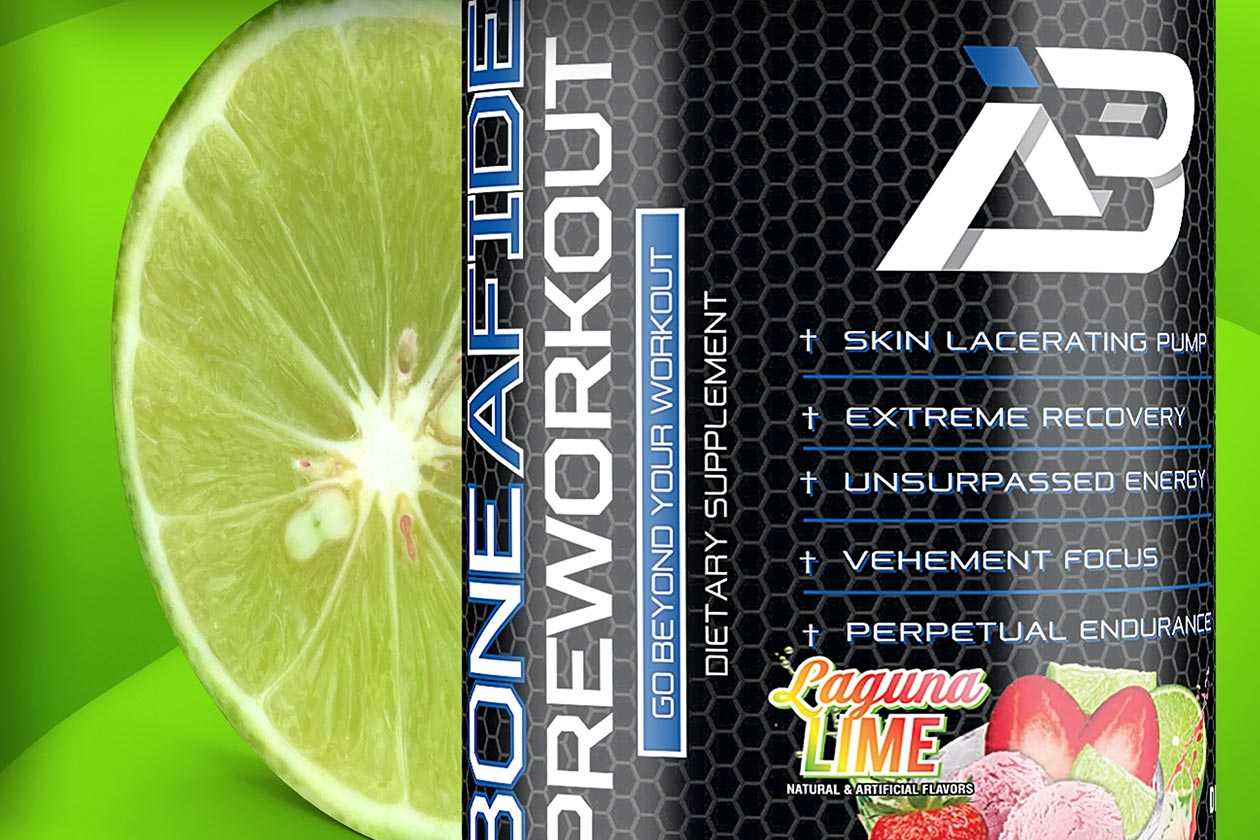 One of the premier sports nutrition products in the Boneafide Nutrition lineup is its entry in the saturated and highly-competitive category of pre-workouts, with the simply named Boneafide Pre-Workout. It features some solid highlights, including 3.5g of beta-alanine, 2g each of betaine and glycerol for pumps, and a reliable 350mg of caffeine for energy.
The reason we have Boneafide Nutrition and its Pre-Workout in the headlines today is it now has a fifth flavor to choose from, not counting its previous limited edition options, Piña Loca and Grape Bubblegum. The latest from the brand is an ongoing flavor, so it's not here for a limited time, with the stawberry and lime ice cream creation, Laguna Lime.
The first place you can get your hands on Boneafide Nutrition's all-new Laguna Lime Pre-Workout is its online store, where a full-size 20 serving tub of the supplement will cost you $49.99.