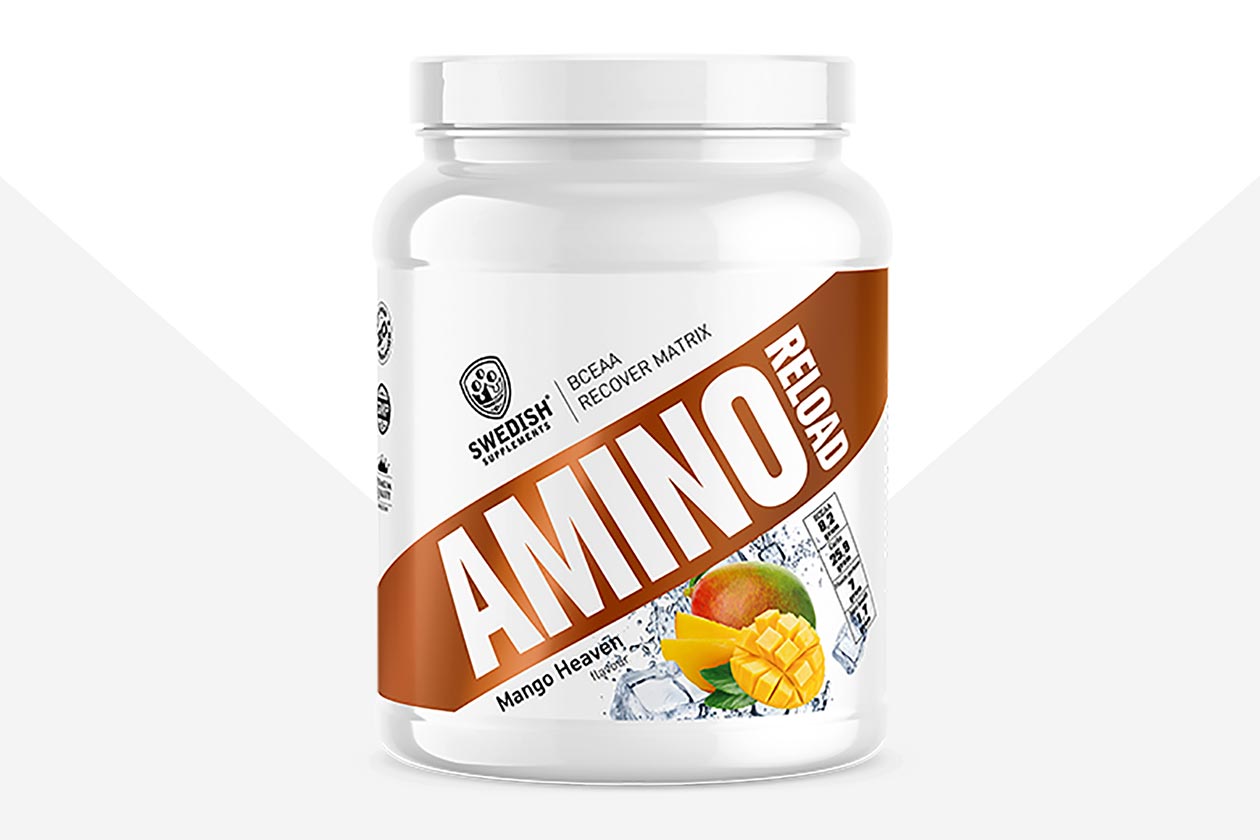 Sweden-based brand Swedish Supplements already had two quality competitors in the popular amino category with BCAA Engine, featuring, of course, BCAAs, and EAA Engine, with a more complete blend of the nine EAAs. The supplement company has now introduced Amino Reload, another entry into the amino category, although the goal behind this one is far more complex.
Swedish Supplements Amino Reload comes with all nine EAAs at over 9g to support muscle recovery and repair, but that is only the beginning. The brand has also packed the product with the carbohydrate sources maltodextrin and dextrose at a combined 25g a serving, electrolytes for hydration, 3g of creatine monohydrate for strength and power, and a precise 1.625g of betaine.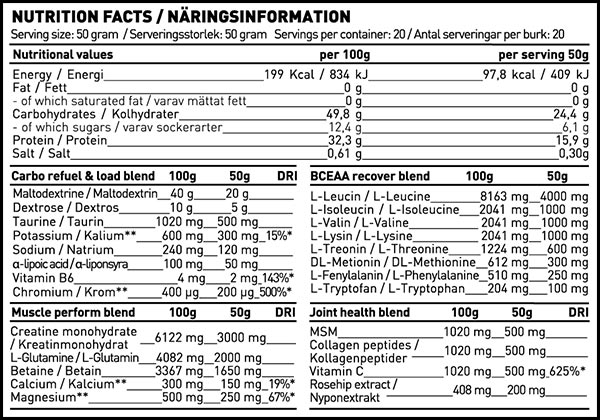 If all of that wasn't enough, Amino Reload is topped off with a blend of ingredients to support and improve joint health, including MSM, collagen, and vitamin C, all at a dose of half a gram a serving. While the latest from Swedish Supplements does fall into the amino category, its complexity makes it more of an intra-workout, or even beyond that with its lengthy list of benefits.
Amino Reload from Swedish Supplements is out and available now in the brand's home country of Sweden, and it does come with a good amount of servings at 20. That is enough to last you an entire month if you workout at most five times a week, and there are a few flavors to choose from, all refreshingly fruit-themed, with three in Wild Berries, Peach Passion, and Mango Heaven.