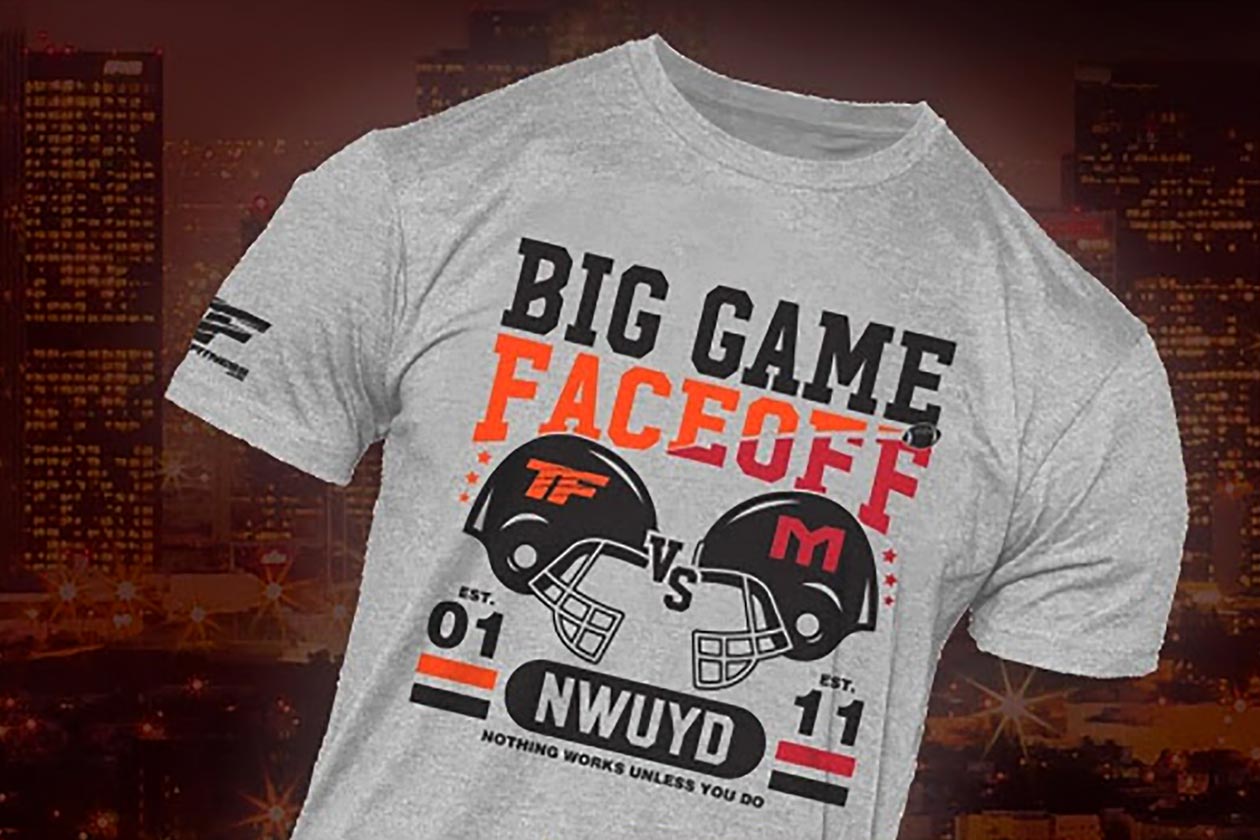 The respectable retailer Tiger Fitness is another company getting in and celebrating Super Bowl LVI this weekend. The store has put together a special edition item of clothing with the Big Game Faceoff Tee. You can see the shirt in the image above featuring the design's title and the Tiger Fitness logo going head to head on a helmet with the logo of its house brand MTS Nutrition.
The Big Game Faceoff tees are extremely limited, so once they're gone, that is it; you won't get another shot at getting your hands on these. The product comes in the one color, priced at $19.99 each, and it has six sizes to choose from in small through to XXXL. If you don't want to buy the tee, there is a way to get it free, as Tiger Fitness is also running a sale in line with Super Bowl LVI.
Tiger Fitness is offering 15% off 20 of its top-selling brands, including, of course, the one from the tee in MTS Nutrition, Enhanced Labs, Pump Chasers, Ambrosia, and the always reliable Core Nutritionals. The sale is running from today through until midnight Sunday, and during that time, if you spend over $99 at Tiger Fitness, you'll get that limited time tee absolutely free.