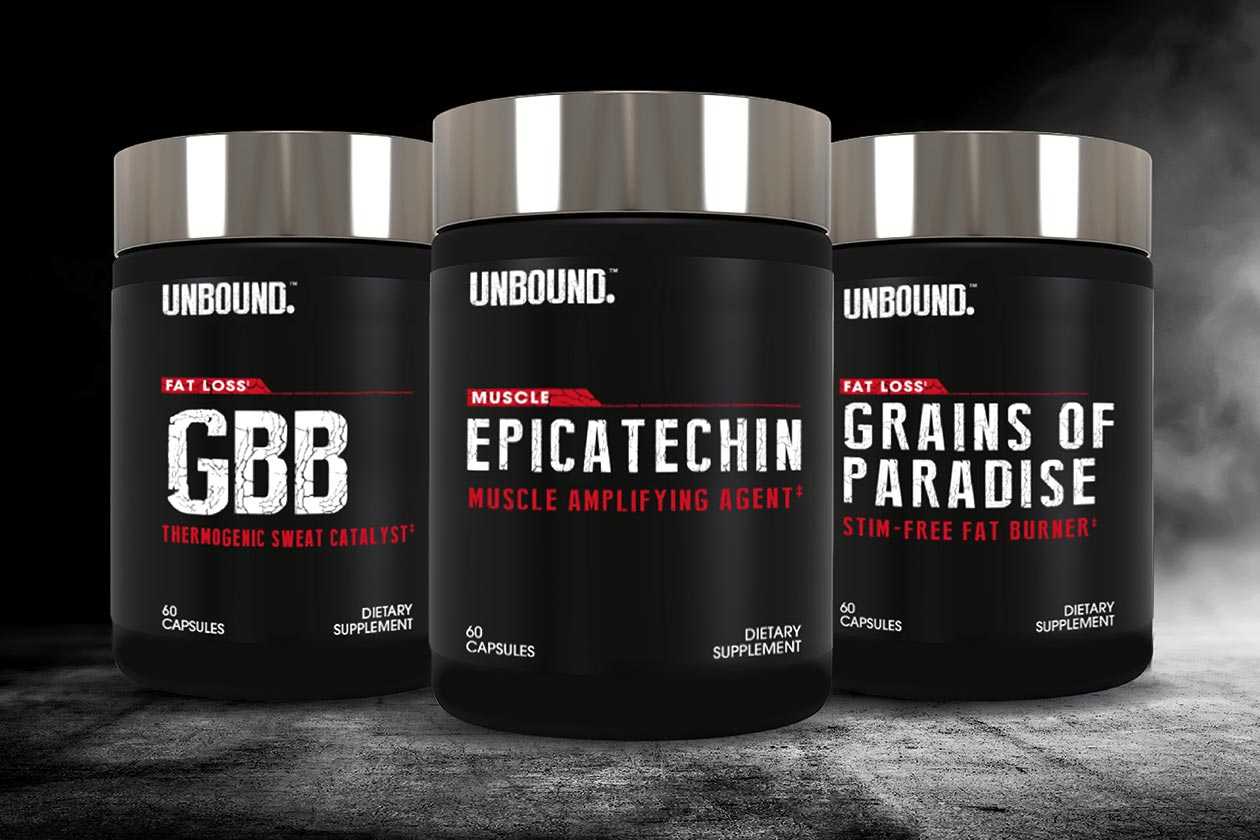 To close out the month of January, the hardcore company and winner of our Newcomer Of The Year Award for 2021, Unbound, announced the coming of three standalone supplements. These would be the first basic products from the brand that, since its debut, had only ever had advanced formulas in its lineup with pre-workouts, muscle builders, and a fat burner.
Those three simple supplements from Unbound were named after their one main ingredient with GBB, Grains Of Paradise, and Epicatechin, originally previewed as EPICAT. This week, all of those products have been made available for purchase through the brand's website, confirming their precise dose in each of their 60 servings a bottle, and how much they cost.
Unbound's GBB is dosed at 50mg per capsule, next is Grains Of Paradise with the premium branded CaloriBurn GP also at 50mg in each of its 60 capsules, and finally, Epicatechin with another premium version in ProEpicate included at 300mg a capsule. You can grab any or all of the supplements starting today at unboundsupplements.com at $29.99 a bottle for GBB and Grains Of Paradise, while Epicatechin is a bit more at $39.99.