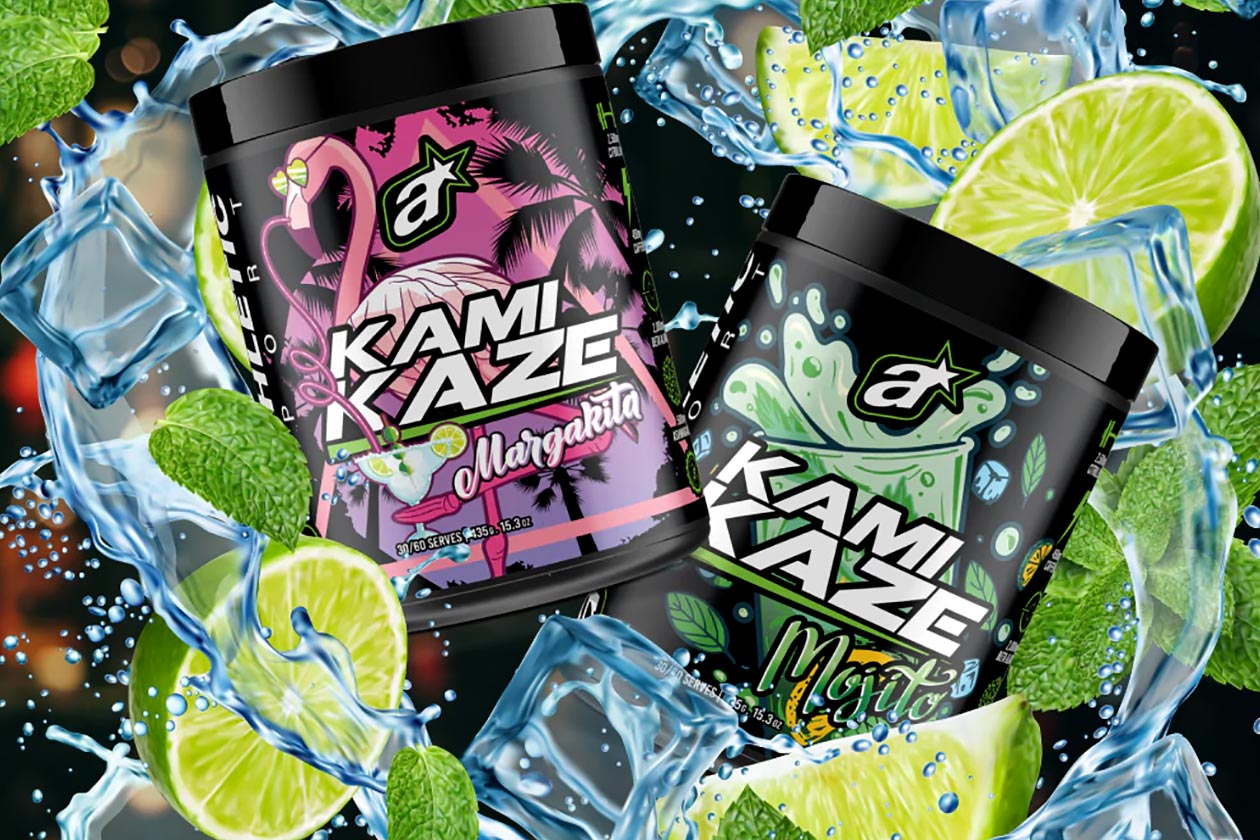 Athletic Sport from down under in Australia dropped a whole new series of flavors in 2021, all themed around the same sort of taste and experience in the Kamikaze Cola Series. It was a family of cola-type flavors for the brand's balanced, stimulant pre-workout Kamikaze consisting of Sour Cola, Vanilla Cola, and, of course, a traditional Classic Cola.
About one year later, Athletic Sport is back doing the same sort of thing, with another family of flavors for its Kamikaze pre-workout, although this one has a different theme to it. Instead of the Cola Series, the brand is rolling out its Cocktails Range featuring two completely new cocktail-inspired options with a minty Mojito and, for a sweeter experience, Margarita.
Both of Athletic Sports' Cocktails Range Kamikazes are available now in Australia, including through its online store, and they don't cost anything more than any other flavor of the supplement at $69.95 (52.37 USD) for a tub of 30 servings.