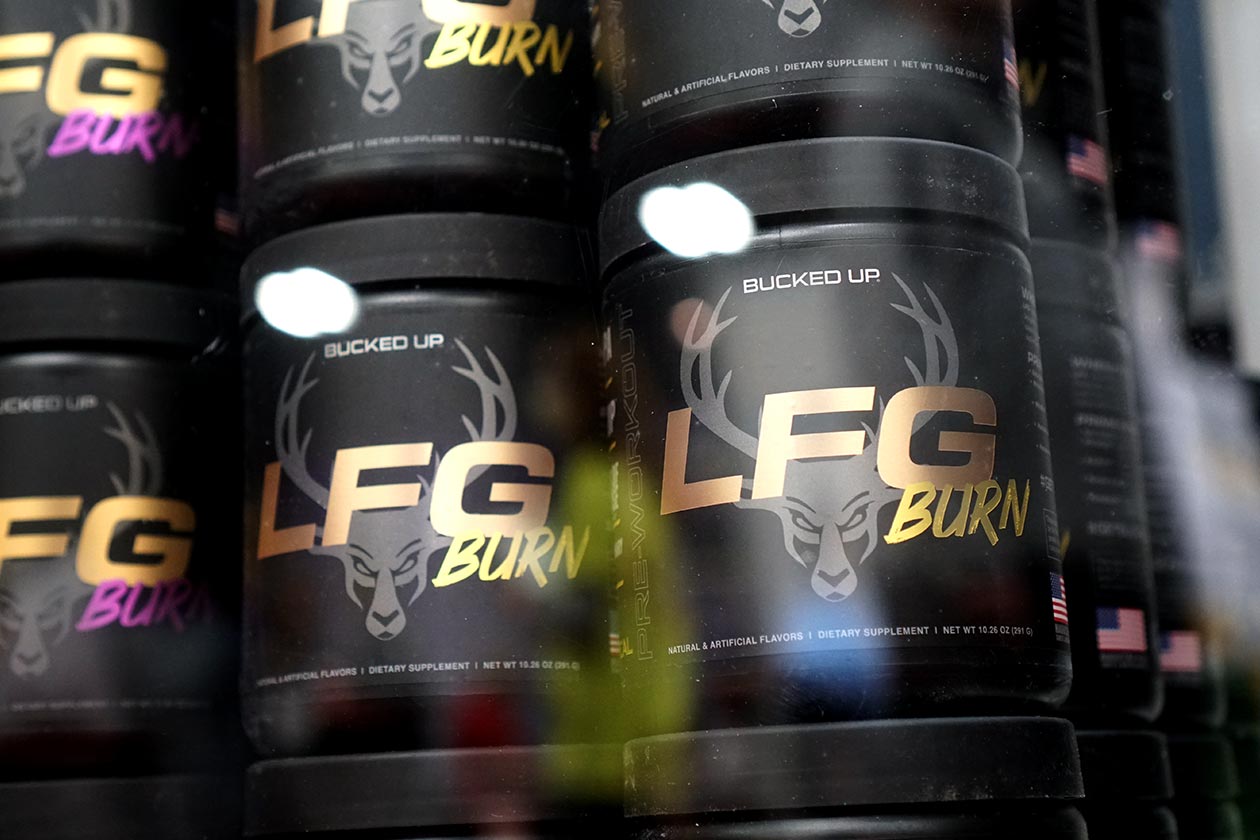 Following yesterday's post revealing all you need to know about its hybrid fat-burning pre-workout LFG Burn, Bucked Up is exhibiting at this year's Arnold Sports Festival and has that supplement at its booth. The product is officially launching tomorrow through its website; however, if you're in Columbus for the Arnold, you can get it at a great deal and a day early.
Around the center of the Columbus Convention Center hosting the Arnold Expo is Bucked Up's tall and eye-catching booth, where LFG Burn is on display and available for purchase. The brand was able to confirm its regular retail price is $54.95, not the $99.99 the supplement currently has on Amazon, which was intended to be a placeholder until its debut date.
While $54.95 for a tub of 30 servings is the regular cost of Bucked Up's LFG Burn, that's not what you'll pay at the Arnold Sports Festival this weekend. Those attending the event can save $20 on LFG Burn, bringing it all the way down to $35, a saving of about 36%, far below that usual $54.95.