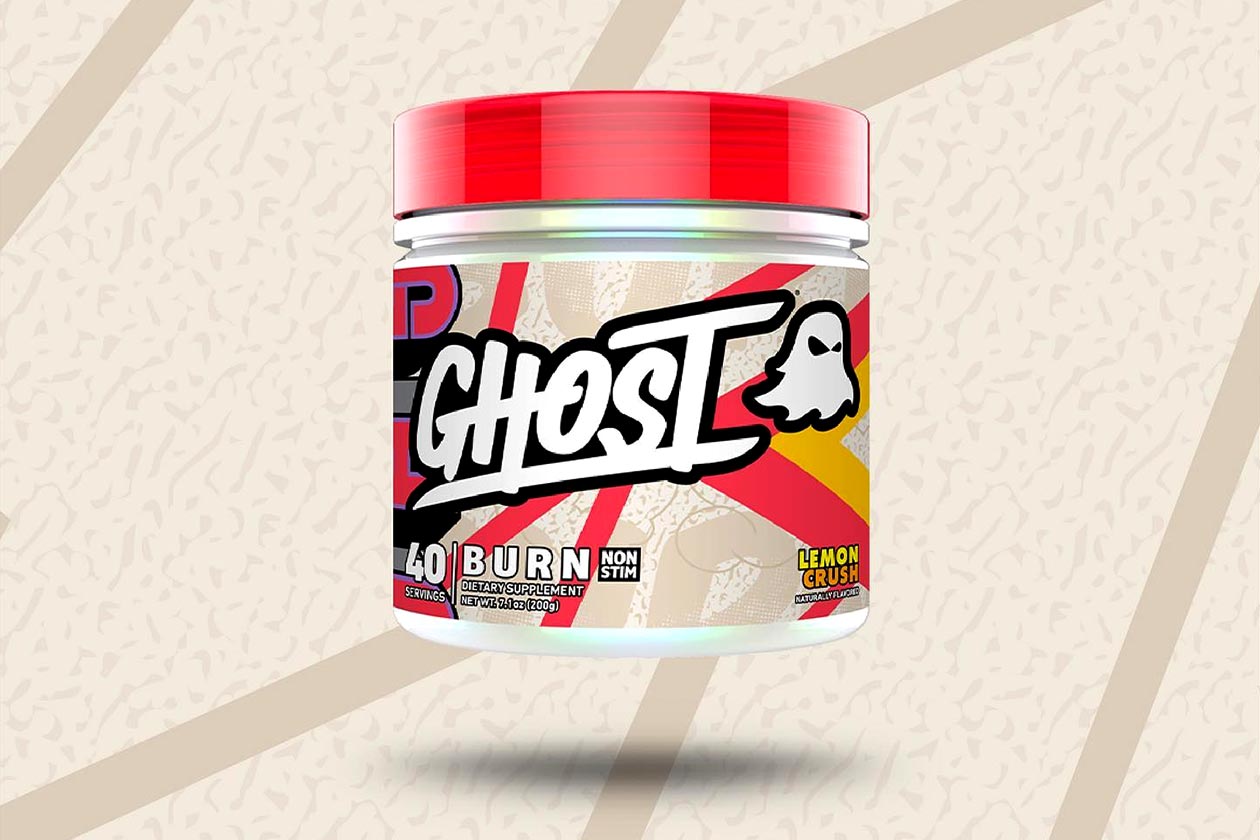 Ghost is releasing a long-awaited supplement at the end of the week, first mentioned a little over a year ago, with the stimulant-free fat burner Ghost Burn Non-Stim. The product was initially said to be arriving early last year, regardless, it is finally dropping this week, and to get the lifestyle brand's legion of fans ready, it has shared what's in the spin-off weight loss supplement.
Ghost Burn Non-Stim is not like some stimulant-free fat burners from other brands, where it features an entirely different set of ingredients to fully stack with a complimenting, in-house stimulant fat loss product. The latest Ghost supplement seems to be more of a stimulantless alternative to the regular Ghost Burn or Ghost Burn Black, with a lot of the same main ingredients minus anything for energy and focus.
You can see the full facts panel for Ghost Burn Non-Stim in the image below, and again, there are some familiar features from other Ghost Burns. Like the regular Ghost Burn, the stimulant-free spin-off has a combined 3g of carnitine, half from Carnipure and half from acetyl-l-carnitine, and 40mg of CaloriBurn grains of paradise. Then, like Ghost Burn Black, there is 1.5g of garcinia cambogia, 50mg of GBB, and 50mg of AstraGin to improve absorption.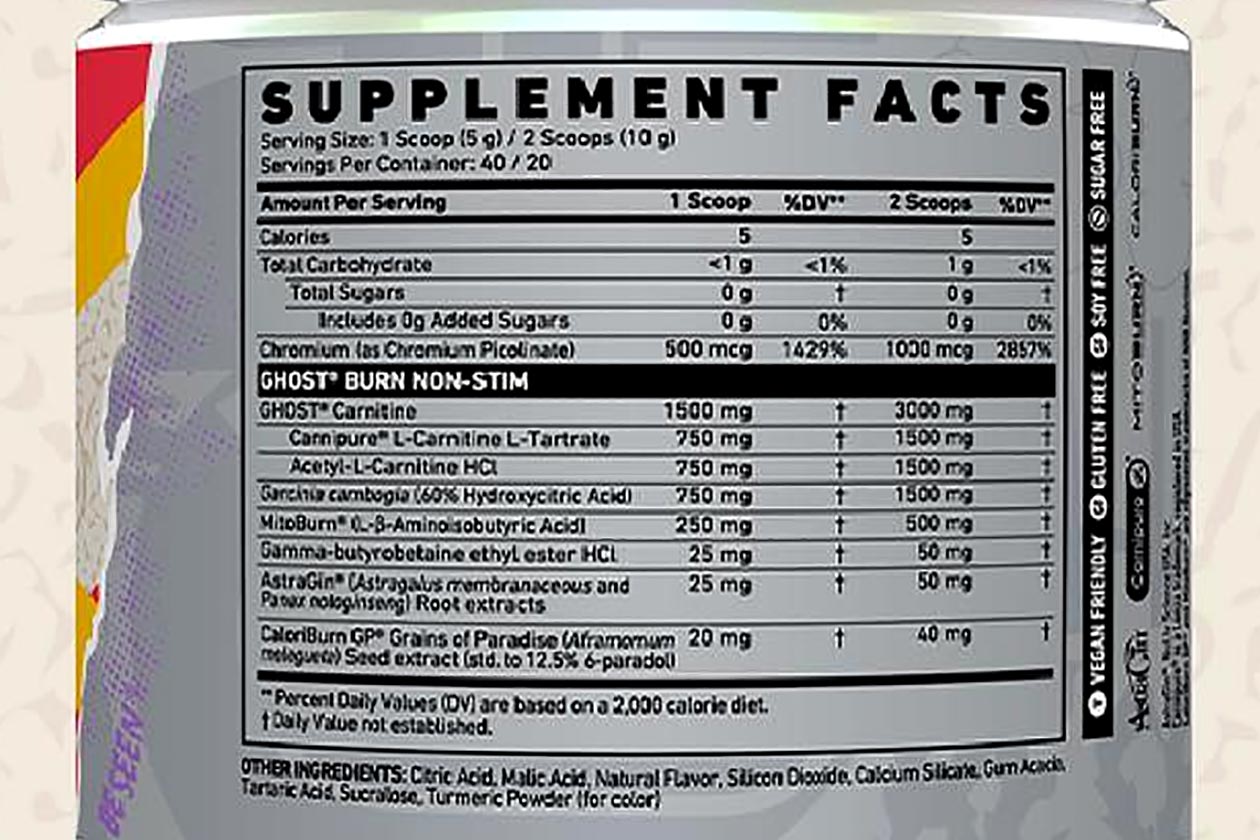 Ghost has included one other ingredient you won't find in Ghost Burn or Ghost Burn Black, making up for the removal of the energy and focus components in a solid half a gram of MitoBurn. The award-winning brand has always put together quality products, and Ghost Burn Non-Stim continues that with a comprehensive option for fans that are after weight loss support but don't want any stimulants.
Once again, Ghost Burn Non-Stim is launching globally later this week on Friday through its online store at ghostlifestyle.com. The supplement will have the same serving split as Ghost Burn and Ghost Burn Black at 40 regular or 20 full servings. When it comes to flavors, there will be two options to choose from in Lemon Crush, and an authentic collaboration in Warheads Black Cherry.