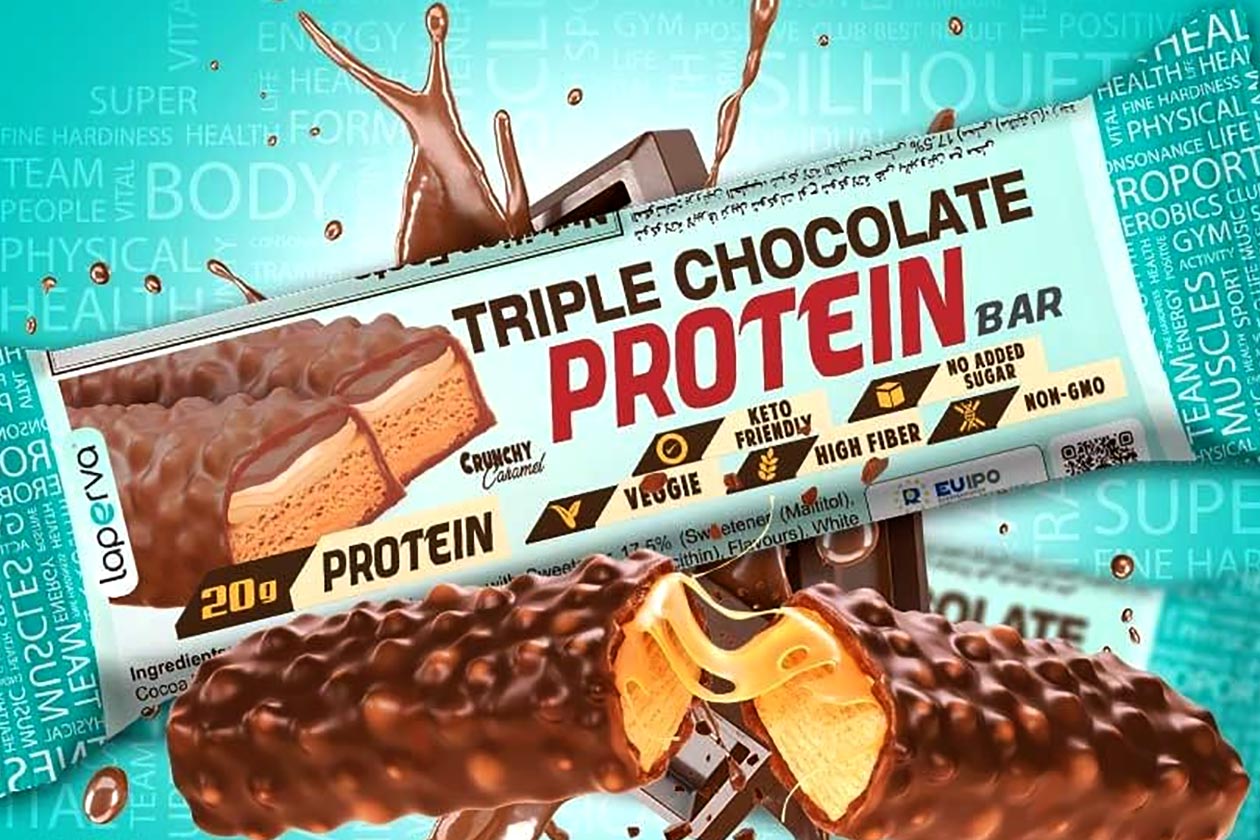 The major brand Laperva, available from popular retailer Dr. Nutrition in the United Arab Emirates, has many protein snacks to choose from, and now it has yet another in Triple Chocolate Protein Bar. The massive brand's latest effort is a candy bar-style product that features the typical doughy center with gooey layers along the top, covered in crunchy pieces and delicious milk chocolate.
Again, Laperva's Triple Chocolate Protein Bar is a deliciously sweet candy bar-style snack, but it still packs a solid nutrition profile with 20g of protein, a low 3.1g of carbohydrates, no sugar, 8.3g of fat, and a lean 211 calories. The product comes in a Crunchy Caramel flavor, with sweet caramel being one of the gooey top layers and the crunch coming from the crispy pieces along the top.
Like the rest of Laperva's absolutely giant catalog of sports nutrition snacks and supplements, the Triple Chocolate Protein Bar is available through the major retailer Dr. Nutrition, where it'll cost you a reasonably AED 9.50 (2.59 USD) or AED 114 (31.04 USD) for a box of 12.