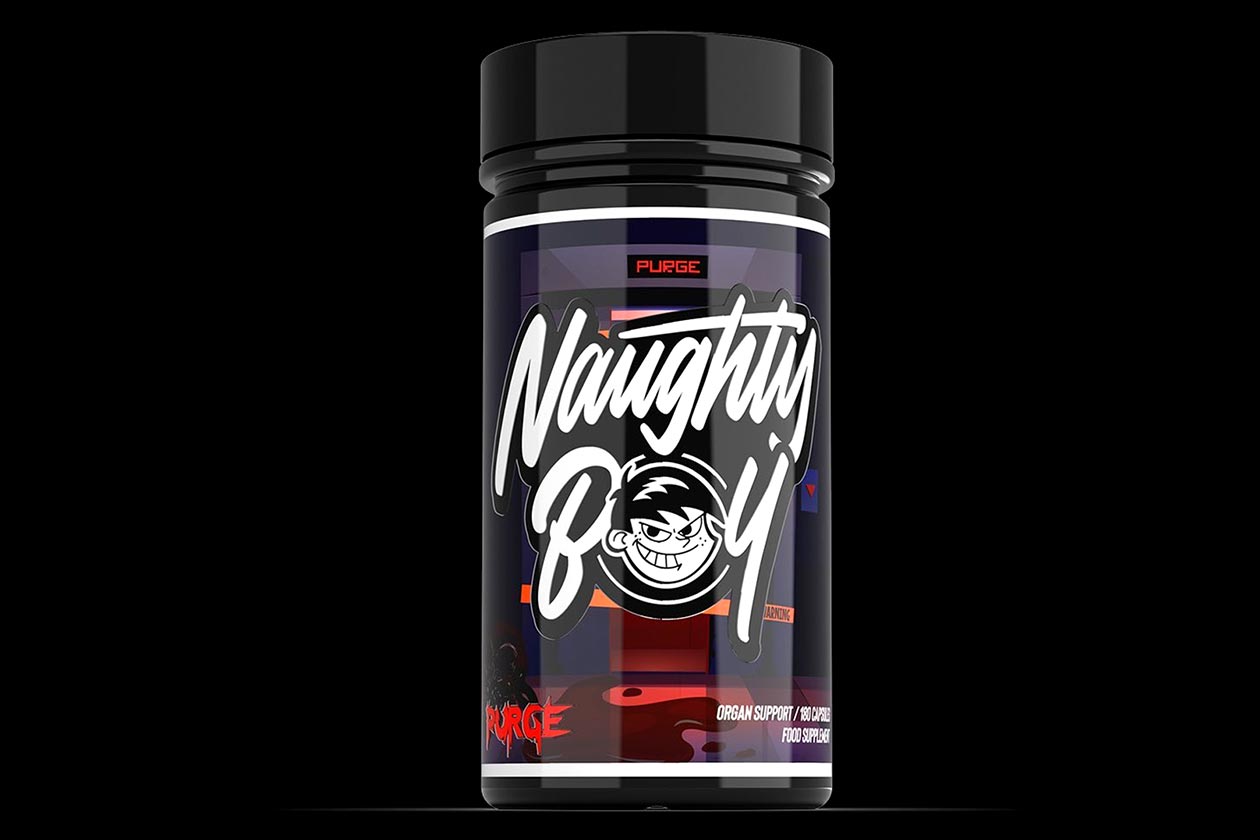 Naughty Boy has consistently expanded its selection of supplements since initially coming to market, taking on many different categories, including those beyond mainstream areas like pre-workout and fat loss. The UK company has announced yet another upcoming addition to its lineup, and while it is similar to the Winter Soldier Series Life Pac, this product is permanent.
Purge is an all-new supplement launching soon from Naughty Boy, designed to be the ultimate organ support formula, and it features a reliable set of ingredients and dosages as we've come to expect from the reputable brand. A few of the compounds Naughty Boy used in that Winter Soldier Series Life Pac are in Purge, such as premium Oxyjun at a solid dose of 400mg a serving.
Oxyjun is far from all that's been squeezed into each sizeable six capsule serving of Naughty Boy's upcoming Purge. You also get 300mg of grape seed, 1.2g of n-acetyl-l-cysteine, half a gram of citrus bergamot, and a gram of milk thistle. The brand has thrown in one other premium ingredient with EVNolMax full-spectrum vitamin E at 100mg to support and protect your liver.
If you're at all familiar with Naughty Boy, you'll know it likes to share the formulas and pictures of its new supplements long before they're available for purchase. That is the case with Purge, as it is not in stock anywhere yet, but it will be released soon, with the usual 30 servings per bottle and based on the brand's other products, it'll be reasonably and competitively priced.