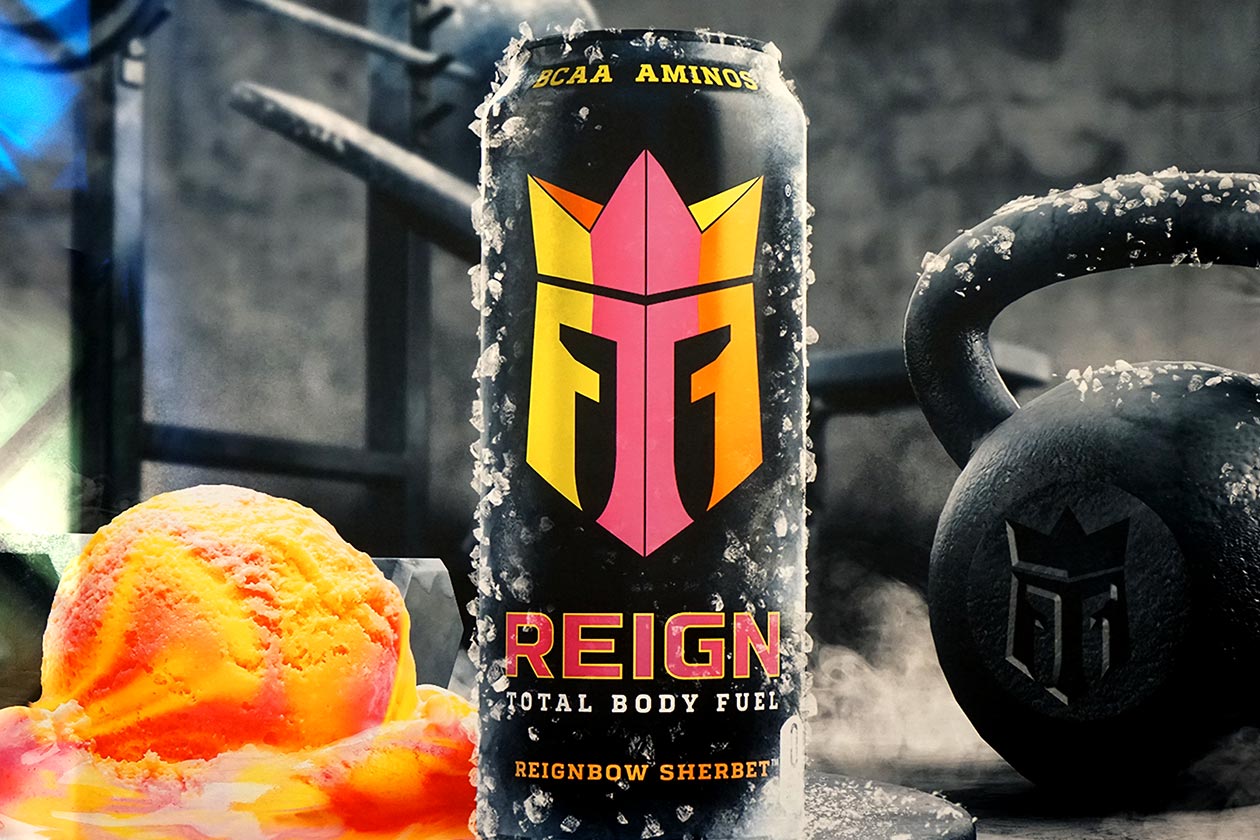 Reignbow Sherbet is the newest flavor of the increasingly popular and past Clash Of The Cans champion Reign Total Body Fuel, revealed late last year and now available in stores. Fans of Reign and energy drinks in general, attending the Arnold Sports Festival this year are in for a treat if they visit the beverage brand's booth, as they'll get to try that fresh new flavor for free.
Reign is giving out free full-size cans of its still very new Reignbow Sherbet Reign Total Body Fuel to anyone willing to get into the quick-moving line at its Arnold Expo booth. We did indeed jump in the queue near the back of the Columbus Convention Center to try Reignbow Sherbet for the first time and found it to be yet another enjoyable and on-point flavor of Reign.
While the name Reignbow Sherbet had us thinking of something typically sweet and just candy-like, it is actually an incredibly great attempt at Skittles. The smell of the product is slightly better than the taste, but combined the drink has you thinking of nothing but Skittles from smell to swallow. Again, the product is out and available in stores and is well worth picking up for fans of Reign Total Body Fuel and energy drink connoisseurs.