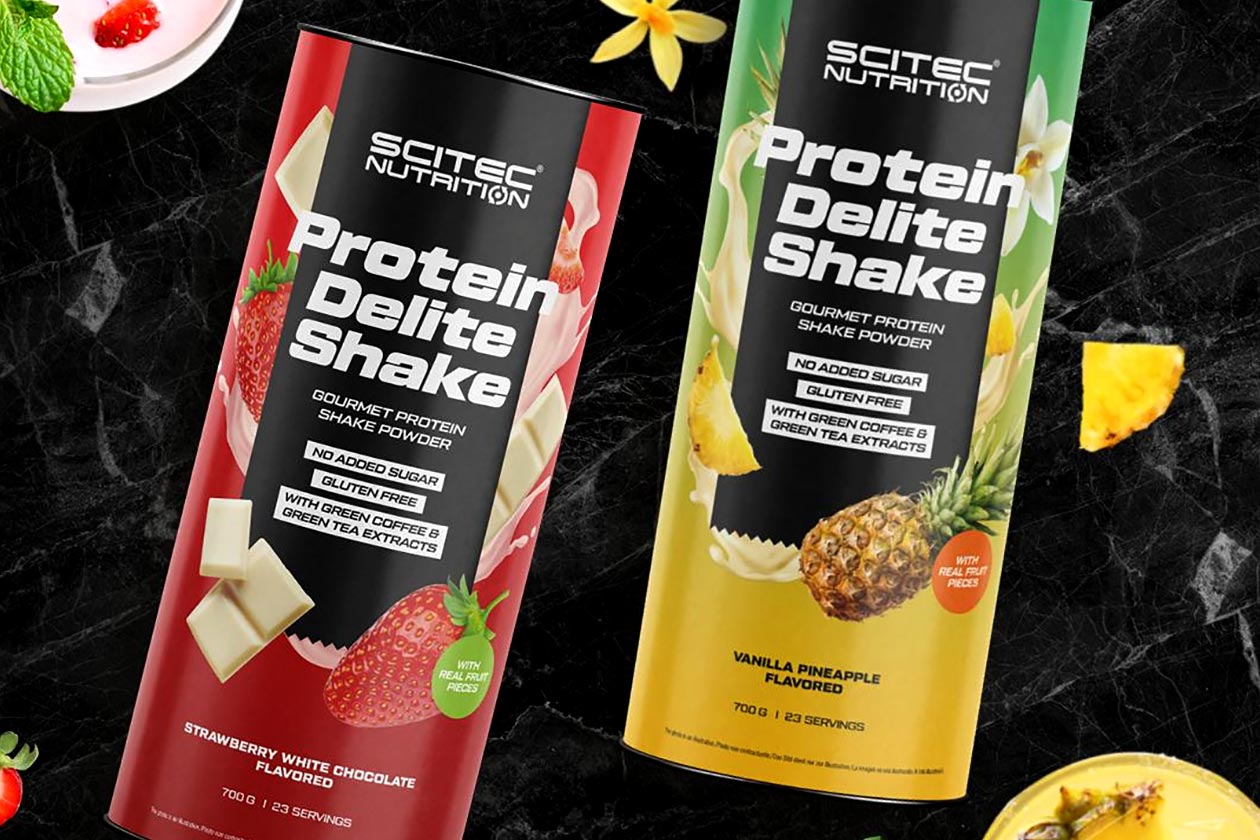 The giant European sports nutrition brand Scitec Nutrition has added another supplement to its already extensive selection of protein powders with Protein Delite Shake. The product is promoted as "not only a protein shake", which is a true statement as while protein is a big part of the formula, it sets itself apart with the active ingredients alongside its pair of protein sources.
Scitec Nutrition's Protein Delite Shake is essentially a weight loss infused protein powder. That key macro is 19g of protein per serving, from a blend of whey and milk concentrate, alongside 2.8g of fat, 3.8g of carbohydrates, and 117 calories. As for those additional fat-burning ingredients, the brand has also thrown in chromium, carnitine tartrate, green tea, and green coffee bean.
With green tea and green coffee bean, Protein Delite Shake does have some caffeine in each serving, but it's nothing that'll get you overly energized with 10mg. Again, the supplement is a bit of a hybrid protein powder, formulated to give you a typically lean nutrition profile from whey and milk, with a handful of extra compounds to support weight loss.
Another interesting angle in Scitec Nutrition's newest protein powder is its menu isn't full of the usual milkshake flavors. It does have a traditional Chocolate but also Vanilla Forest Fruit, Strawberry White Chocolate, and Pineapple Vanilla. Those of you in Europe can look forward to seeing Protein Delite Shake on shelves soon, if not already, in a relatively small 700g tub size of 23 servings.