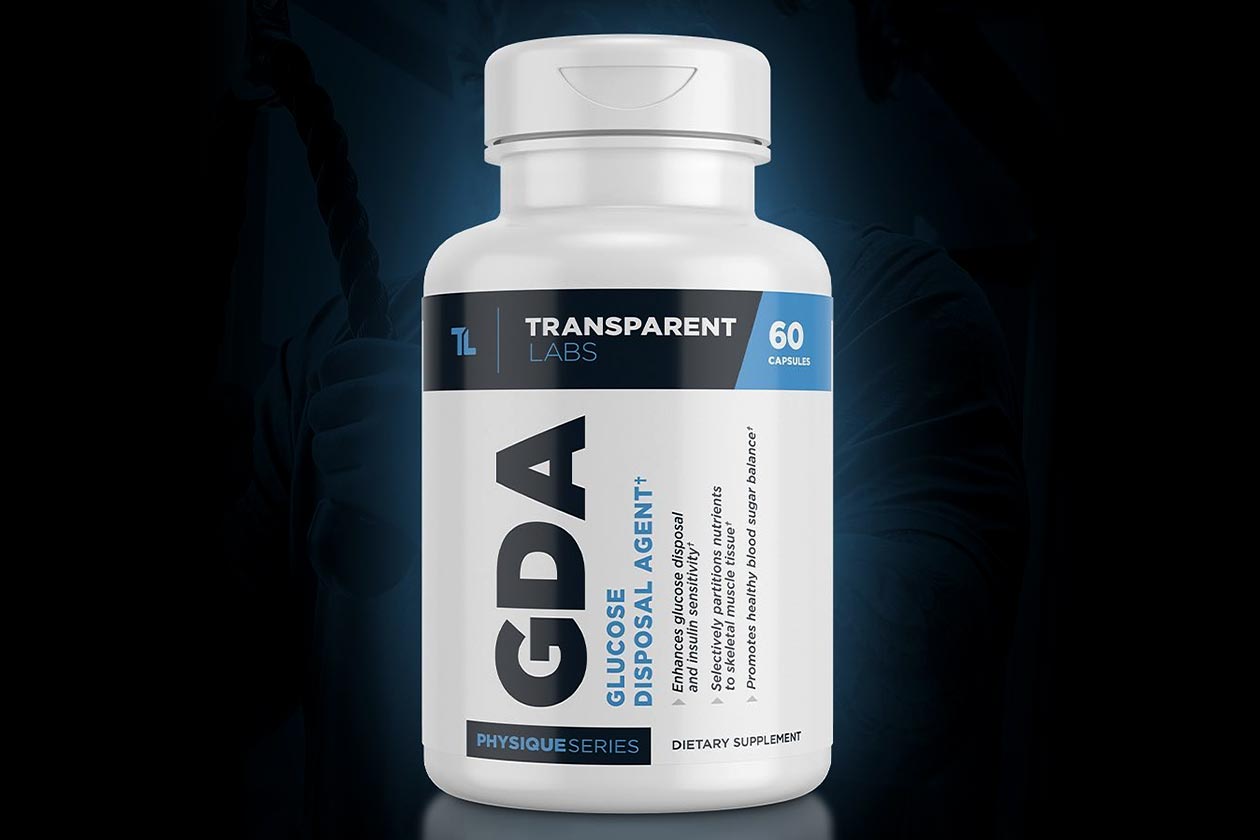 Transparent Labs has been incredibly busy this month, as regular readers of Stack3d will already be aware from the handful of all-new product posts we've shared in the past few weeks. We seem to have one more to drop as the month comes to a close with Transparent Labs GDA, another supplement for a specialized category the brand was not completely competing in previously.
GDA is, of course, a glucose disposal agent from Transparent Labs, and like most products in that category, it is designed to help your body utilize carbohydrates more efficiently for effects like better pumps, recovery, performance, and weight management. The supplement relies on five ingredients, all openly and transparently dosed, and almost all of which are premium branded ingredients.
Each serving of Transparent Labs GDA provides 100mg of r-alpha lipoic acid, 30mcg of biotin, then you have the three premium components, including half a gram of Promilin for better insulin sensitivity and fat metabolism. The other two ingredients are also branded with Cinnulin PF cinnamon bark at 250mg a serving and 150mg of the metabolic enhancer GlucoVantage dihydroberberine.
Transparent Labs GDA is on the pricier side compared to everything else the brand has available at $59.99 through its online store. Like most competitors in the GDA category, Transparent Labs directs fans to take its supplement around their highest carbohydrate meal of the day. You can have one to two servings a day, although two will cut the servings per bottle down to 15.