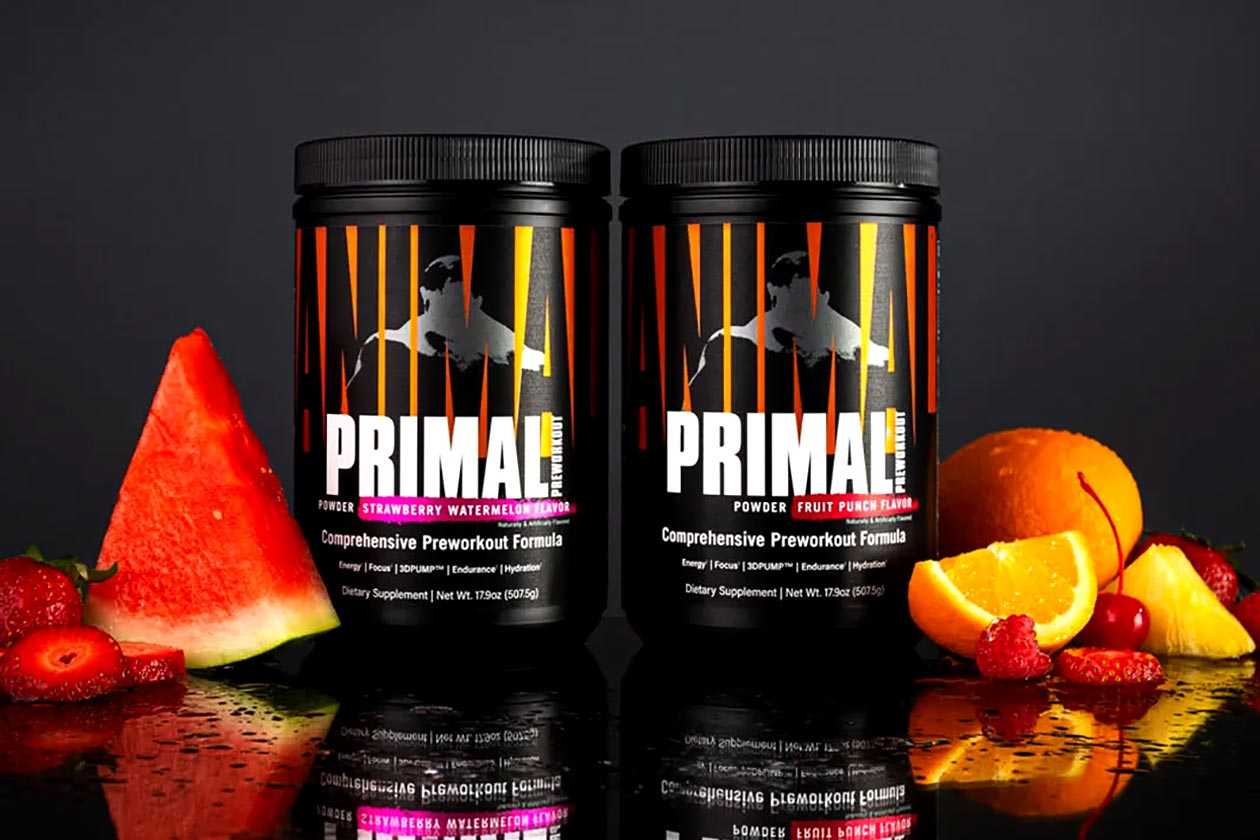 As a part of its major rebrand for 2022, the hardcore legacy supplement company, Animal, is re-entering the competitive category of pre-workouts with an all-new product and approach. After originally entering the space with the high-powered and intense Animal Rage and its sequel Rage XL, many years ago, then the simpler Animal Fury, the brand is at it again with Animal Primal.
Animal Primal is the latest pre-workout formula from Animal, and it is intended to be a much more complete approach to the category than either of its previous products, Animal Rage and Animal Fury. The brand has built the supplement to support energy, mental focus, muscle pumps, and performance, as mentioned, aiming for a comprehensive, broad range of benefits.
To drive the energy and focus, the Animal Primal pre-workout includes 50mg of premium TeaCrine, a gram of tyrosine, 300mg of choline bitartrate, huperzine A, tea extracts, and 300mg of caffeine, and after sampling it several times, we can say it hits a little harder than you'd expected from 300mg of caffeine.
Making up the other half of Animal Primal powering the pumps and performance, is a hefty 6g of the 3D-Pump blend of citrulline, glycerol, and amla extract, 2.5g of betaine, 3.2g of CarnoSyn's high-quality beta-alanine, a gram of taurine, and 25mg of Senactiv. To top it all off, the hardcore brand has thrown in 25mg of AstraGin to improve absorption.
Animal has introduced its Animal Primal pre-workout in two flavors, Fruit Punch and Strawberry Watermelon, although currently, only the traditional Fruit Punch is available through the brand's website. Directly from Animal, the product is reasonably priced at $42.95, and that is for a tub of 25 full servings, a little more than the common 20, with 10% off for those that subscribe.