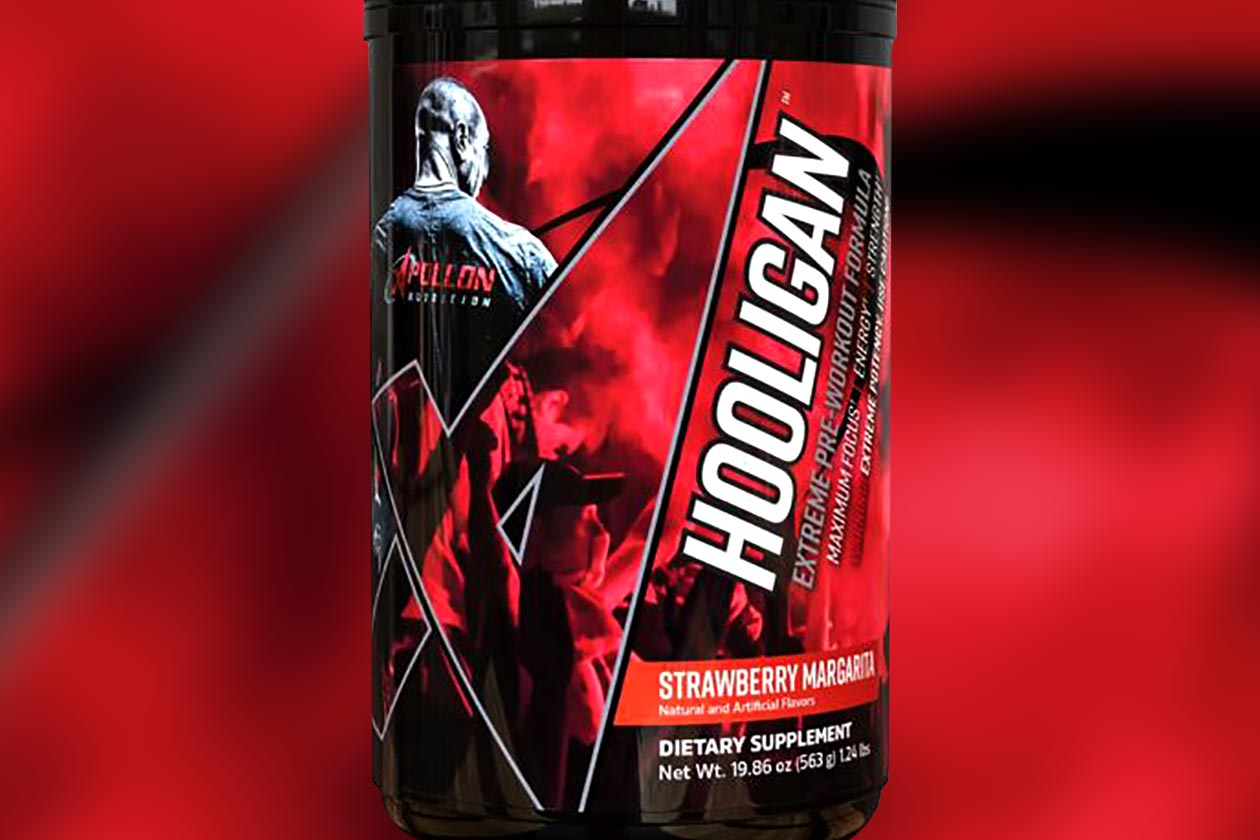 If there is one thing Apollon Nutrition does that we'd consider a signature attribute, it would be the consistent evolution of its supplements, making frequent tweaks and changes. This month the hardcore brand is doing that once again for its more balanced and comprehensive pre-workout Hooligan, which was last reformulated and relaunched two years ago.
For the sixth iteration of Hooligan, Apollon Nutrition has added two new ingredients to the formula and tweaked the amounts of just over half of the original's ingredients. The added compounds are there to further support muscle pumps and mental focus, with the aim of the combination still geared towards powering a balanced blend of the core pre-workout benefits in energy, focus, pumps, and performance.
You can see the facts panel for Apollon Nutrition's sixth version of Hooligan in the image below, where, as mentioned, fans will notice a few changes here and there to some of the dosages. The citrulline has gone up a gram from seven to eight; the theobromine has been increased to half a gram; the beta-alanine has been brought down to 3.2g instead of 3.5g; and the caffeine remains at a combined 650mg.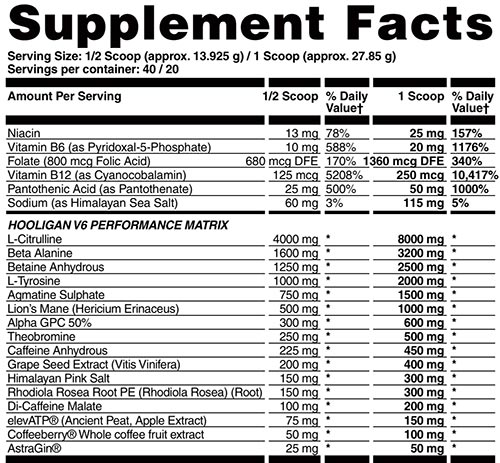 The new ingredients in the pre-workout are grape seed, included at 400mg in the supplement's maximum two-scoop serving, and premium Coffeeberry to elevate focus, and at a solid 100mg. It is still very much a comprehensive combination of ingredients to increase energy and focus, and improve pumps and performance, making for a more refined Hooligan experience.
Apollon Nutrition is dropping its latest reformulation, Hooligan V6, in only a few days on Friday of this week, so excited fans don't have all that long to wait. The improved pre-workout will be available first through the brand's online store at $59.95 for a full-size tub of 20 maximum or 40 half servings, with one flavor confirmed so far, and it's from the previous version of Hooligan in Strawberry Margarita.