Arms Race Nutrition has revealed and released the two spin-off products it promised late last year, with separate male and female versions of its well-put-together hormone health supplement Stabilize. They're appropriately called Stabilize His and Stabilize Hers, and they're designed to do much the same thing, although with slightly different sets of ingredients.
Like the original Stabilize, Arms Race Nutrition has designed Stabilize His and Stabilize Hers to support hormone control and overall hormone health, stress reduction, metabolism, weight management, and wellbeing. For the men's version of Stabilize, the brand does mix things up slightly and includes some components to improve libido, strength, and muscle growth.
You can see the facts panel for Arms Race Nutrition's Stabilize His in the image above and Stabilize Her below. They have three ingredients in common, with the two options keeping the dosages exactly the same. The hormone health products both have 1.2g of berberine for the weight management benefits, 120mg of Shoden ashwagandha, and 200mg of DIM.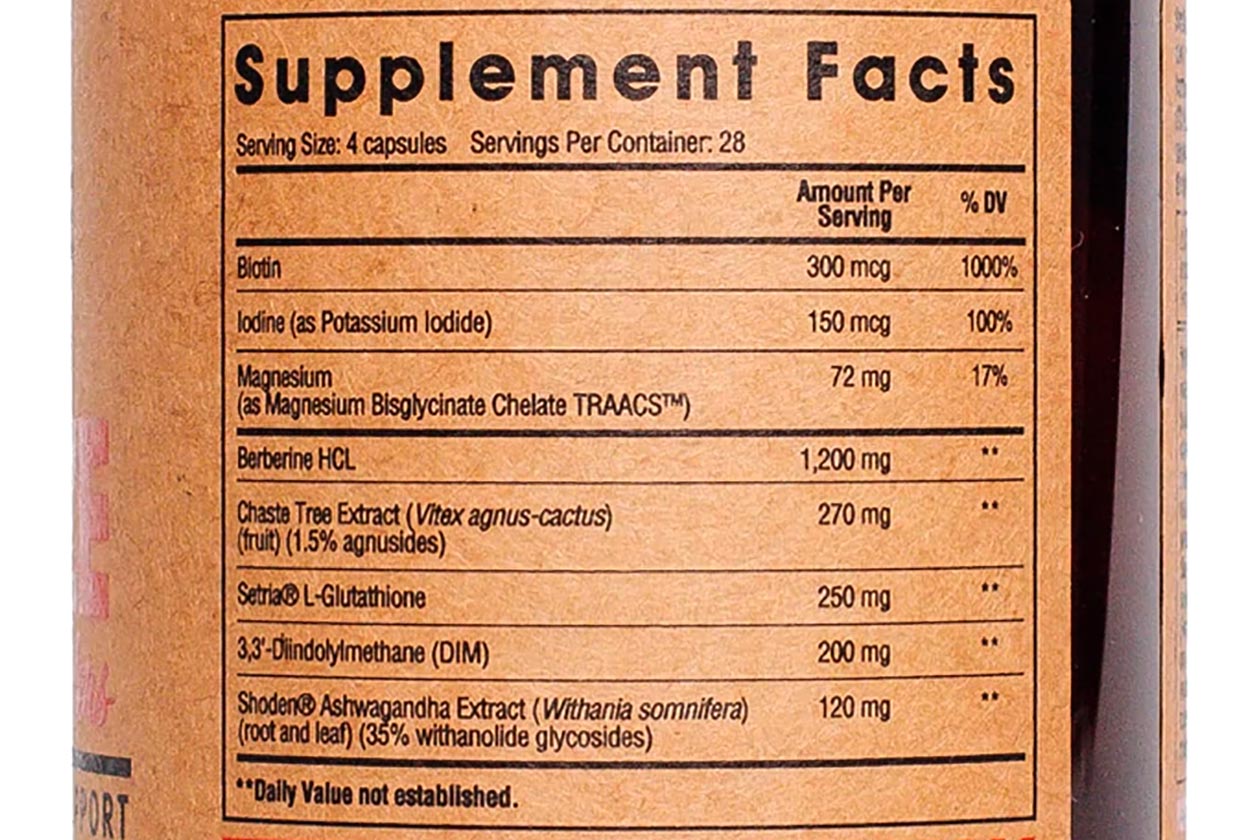 Where Arms Race Nutrition's Stabilize supplements separate from one another is in the ingredients outside of those mentioned. For Stabilize His, the brand has combined berberine, Shoden, and DIM with the common testosterone booster features, maca, longjack, and boron. For Stabilize Hers, Arms Race has then thrown in biotin, chaste tree extract, and 250mg of premium Setria glutathione for antioxidant and free-radical support.
As Arms Race Nutrition promised, Stabilize His and Stabilize Hers are distinctly different, with tweaks to make them more suited for their intended audience, as opposed to trying to cover both. The men's and women's hormone health supplements will be available through the brand's website next month for the same price as the original at $59.99 for 28 serving bottles.