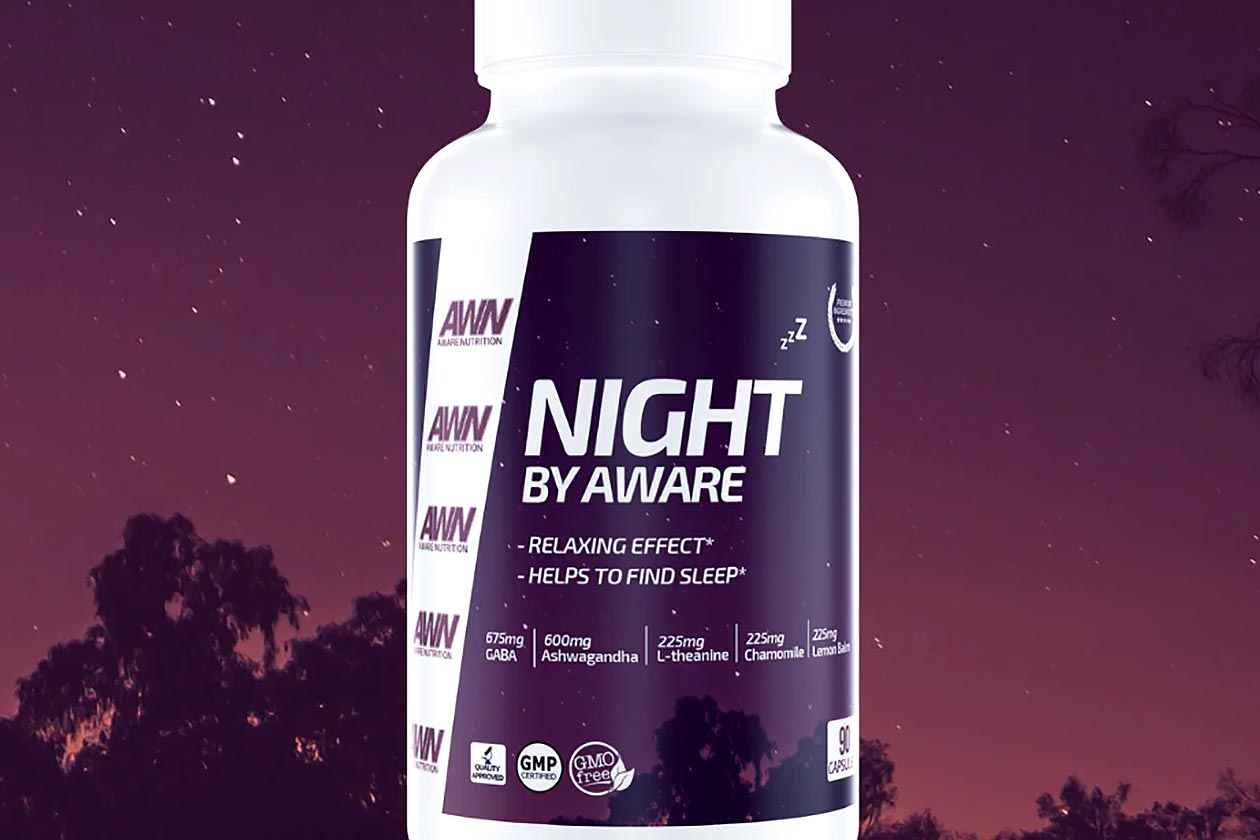 Aware Nutrition from over in Sweden has entered a new category of supplements this week, which is not something we often see from the still young and growing brand. Aware frequently launches products for categories it's already competing in, hence why it currently has four different protein powders, two amino formulas, and three pre-workouts.
The simply named Night is the latest supplement from Aware Nutrition, and it is designed precisely for that crucial nighttime window. It brings together six commonly used ingredients, all with the goal to help you relax, get to sleep, and get better quality sleep. Packed into every three capsule serving of Night are 675mg of GABA, a full 600mg of ashwagandha, and 225mg each of theanine, chamomile, and lemon balm.
Aware Nutrition Night has a relatively short and sweet combination of ingredients, but they are all reliable ingredients at reasonable dosages, known to support the benefits the brand is using them for. The product is available first through Aware's online store at the competitive price of 249 kr (25.33 USD) for a bottle of 30 full servings to last the usual month.