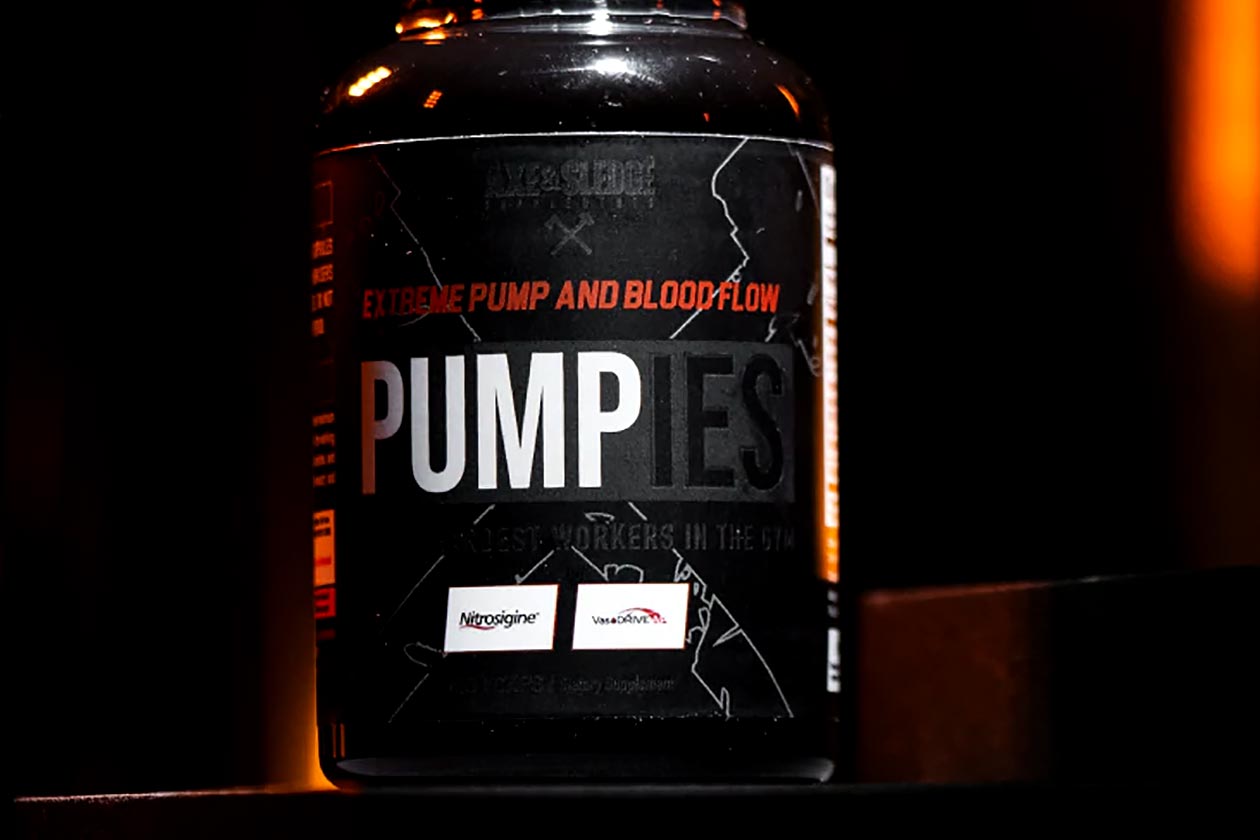 While having two types of stimulant pre-workouts is more common these days, another growing approach to the competitive category is having two pump pre-workouts. Over the past couple of years, we've seen several brands come out with separate stackable pump products, each relying on different ingredients that can then be combined for an even more intense pump experience.
Glaxon was one of the earlier ones with Plasm Surge and Plasm Caps, and now Axe and Sledge is one of the latest, introducing its second pump pre-workout in Pumpies. The upcoming supplement is separate from the brand's already available and original pump pre-workout, Hydraulic. Axe and Sledge actually recommends stacking Pumpies with Hydraulic for an even stronger pump powering workout.
Axe and Sledge's Pumpies relies on a relatively straightforward five ingredients, all wrapped up in a sizeable five capsule serving. You get 135mg of vitamin C, a strong 508mg of VasoDrive-AP, a full 1.5g of premium Nitrosigine, 150mg of epicatechin, and lastly, pine bark extract at 100mg. It is indeed a nice and simple blend of ingredients, and there is some crossover with Hydraulic, as the two together will give you a combined 2.5g of Nitrosigine.
Pumpies is going to be available directly through Axe and Sledge's online store this coming Thursday with no word on price, although we suspect it's around the same as its other pre-workouts — Hydraulic, Ignition Switch, and Seventh Gear — and is somewhere around $40.