One of Beast Sports' longest-running supplements is the creatine-based muscle-building product Creature. It isn't an overly straightforward formula like most creatine competitors; instead, it has a blend of different creatines. Following its many more recent releases, the brand is dropping a revamped version of its classic Creature creatine with fewer servings, a new look, a tweaked blend of creatines, and better flavors.
Beast Sports' all-new Creature creatine has 30 full servings per tub, each with a 4g creatine blend, made up of tried and true creatine monohydrate, di-creatine malate, creatine anhydrous, creatine gluconate, and creatine citrate. The brand has also combined that with an optimization blend to improve the uptake of the five different creatines, with a 92.5mg complex featuring banaba, biotin, cinnamon bark, and chromium.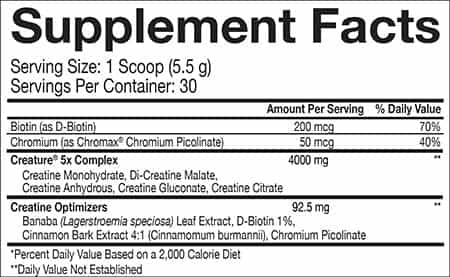 You can see the new look for Creature in the image above, which is very similar to previous versions of the Beast Sports creatine. As mentioned, the product is also said to have better flavors with three in Fruit Blast, Pink Lemonade, and Cherry Limeade, and a stackable Unflavored. You can grab the revamped supplement from Beast's online store at $27.99 a tub or grab its three-pack, working out to $22.66 each.