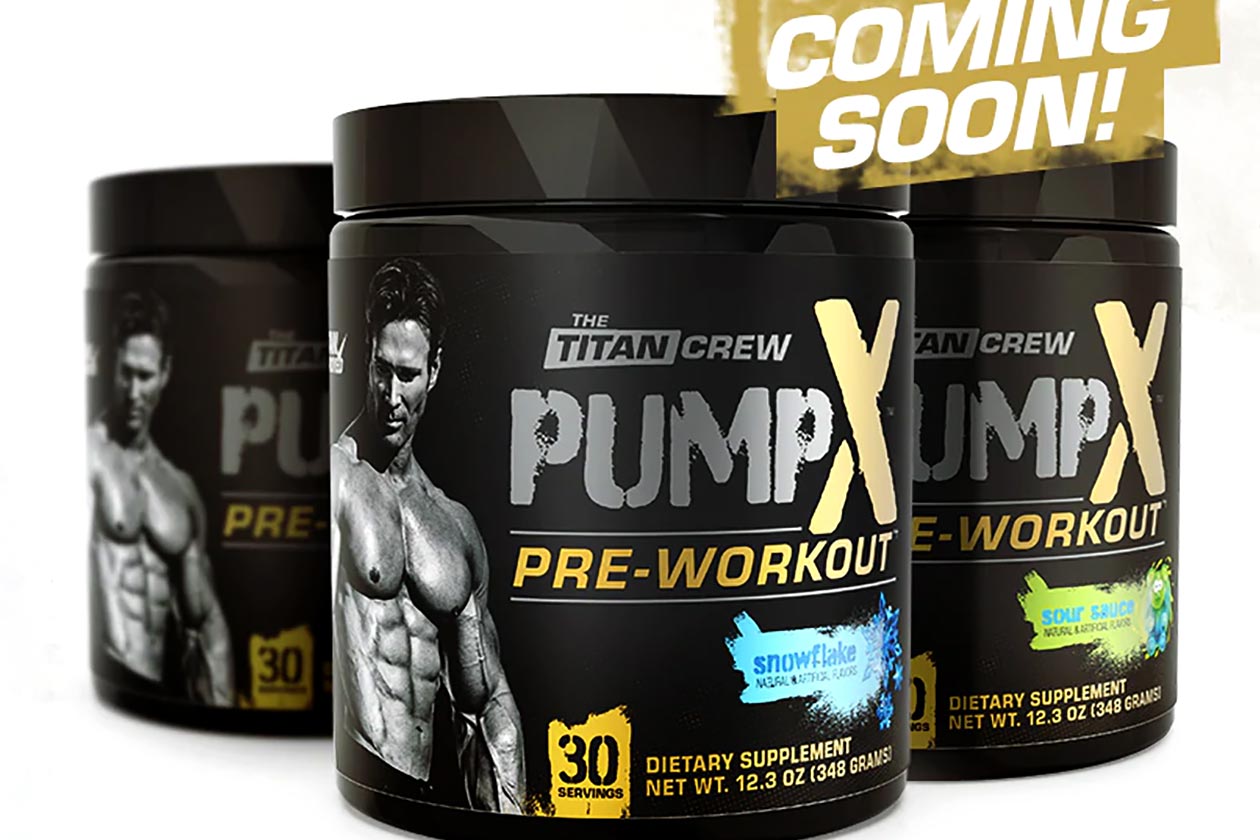 BPI Sports' collection of supplements, the Titan Series, put together in partnership with Mike O'Hearn, has come a long way since it came to market almost two years ago in the first half of 2020. The brand started with the self-explanatory Test Booster, the stimulant-free pre-workout Pump Formula, and the joint support product Muscle & Joint Fix.
The line hasn't really gone for the more traditional, popular supplement categories, including stimulant pre-workouts. As mentioned, BPI Sports' Titan Series does have Pump Formula, although that's a very simple stimulant-free pre-workout featuring two pump ingredients. The brand and Mike O'Hearn are now gearing up for the launch of what looks to be a more complete and comprehensive pre-workout in Pump X.
BPI Sports has unveiled Titan Series Pump X, previewed in the picture above, which is a pre-workout with a larger serving size than Pump Formula at 11.6g. That isn't overly hefty but still bigger than Pump Formula at 7.6g. We're not entirely sure what kind of experience Pump X is going to have, but it is labeled as a pre-workout, and with that bigger serving, that's why we think it'll be the line's first stimulant pre-workout.
BPI Sports and Mike O'Hearn's Titan Series is only promoting Pump X as coming soon with no set launch date, week, or month, just that vague timeframe of "soon". When it drops, we'll be sure to share all of its details, although we do know it's going to have at least two flavors to choose from in Snowflake and Sour Sauce, with 30 servings in a full-size tub.