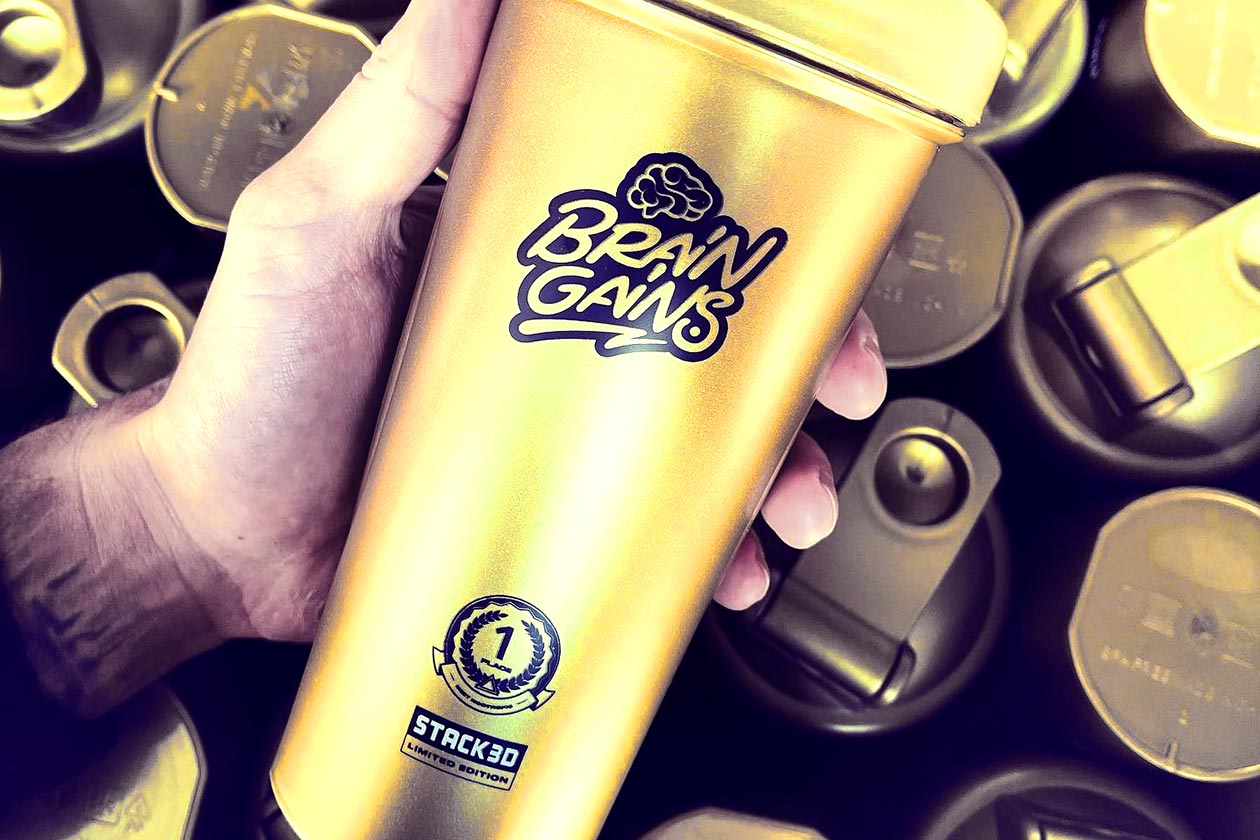 After taking the title of number one rated focus supplement from our full hands-on review of Switch On, Brain Gains has put together a special edition accessory to celebrate. The brand has produced a run of shaker bottles which are going to be available in an unconfirmed promotion, and if you like what you see, you'll want to get one as soon as they're released, as only a limited amount has been made.
You can see the Brain Gains shaker bottle in the image above, featuring an eye-catching gold color, the brand's logo, a graphic representing the number one crown for Switch On, and our own Stack3d logo at the bottom. There is no commission or anything like that involved; it's just a fun and creative, celebratory collaboration between Brain Gains and Stack3d, and truly awesome to see in the flesh.
We'll share details on the availability of the limited edition shaker bottle when we have them, and you can look forward to seeing that soon as the units appear to be produced and will be undoubtedly out and ready to shake up shortly.