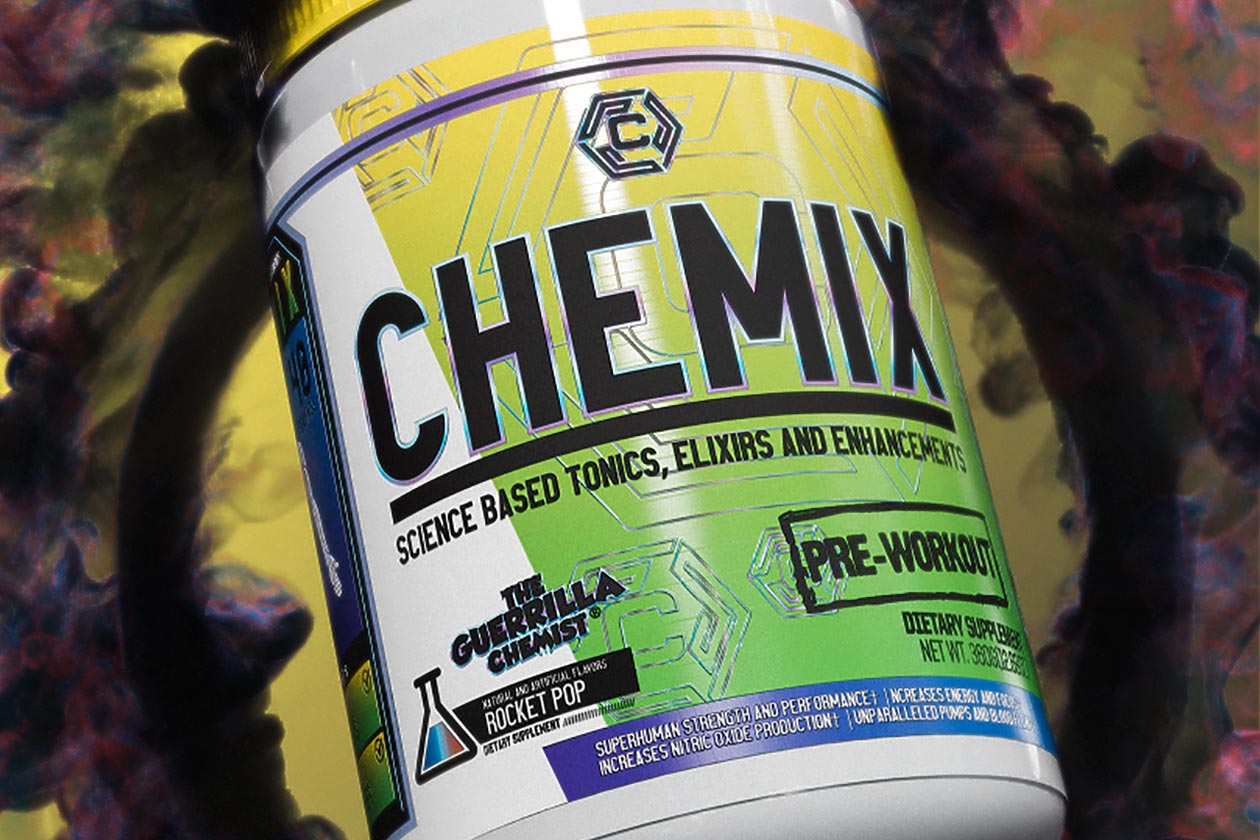 The third version of the Guerrilla Chemit's Chemix Pre-Workout is here, and it sees a notable change that was made in the second iteration of the supplement reverted. The product is still built to pack a punch heading into the gym, coming loaded with ingredients to increase and enhance energy and mental focus, as well as improve muscle pumps in the gym.
Tweaked V3 formula
Chemix Pre-Workout V3 continues the same sort of label breakdown as its predecessor, where you get all of its stimulating ingredients wrapped in a non-transparent blend and the heftier components, openly and transparently dosed. Those transparent features in Pre-Workout V3 are similar to V3, with a sizeable 6g of pure citrulline, a lower amount of betaine at 5g, 800mg of DMAE, and 600mg of the mushroom lion's mane.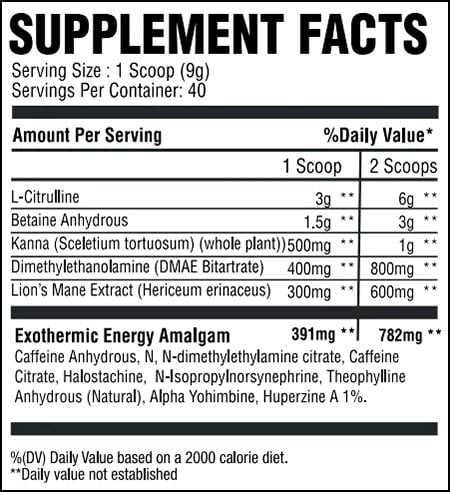 Another transparent and important ingredient in Chemix Pre-Workout V3 is sceletium tortuosum or Kanna, at a gram per maximum serving. That was actually a signature feature of the first Pre-Workout from the Guerrilla Chemist and Chemix, and not something you'll find in almost any other pre-workout, so it's great the brand bring it back.
The other half of Chemix Pre-Workout V3 is the stimulating energy and focus blend, and much like the first version to the second, the brand has kept it packed full of intense ingredients. Driving the hard-hitting experience in Pre-Workout V3 is a combined 782mg of two forms of caffeine, dimethylethylamine, halostachine, isopropylnorsynephrine, theophylline, huperzine, and alpha yohimbine.
Where to buy
The latest iteration of Chemix Pre-Workout looks like it'll have no trouble continuing the brand's strong reputation, combining an intense blend of stimulants, well-dosed pump ingredients, and the return of Kanna to further elevate mood and focus. The revamped pre-workout is the same price it's always been at $49.99 for a tub of 20 maximum servings in Blue Razz and Rocket Pop flavors, with a Strawberry Watermelon on the way.