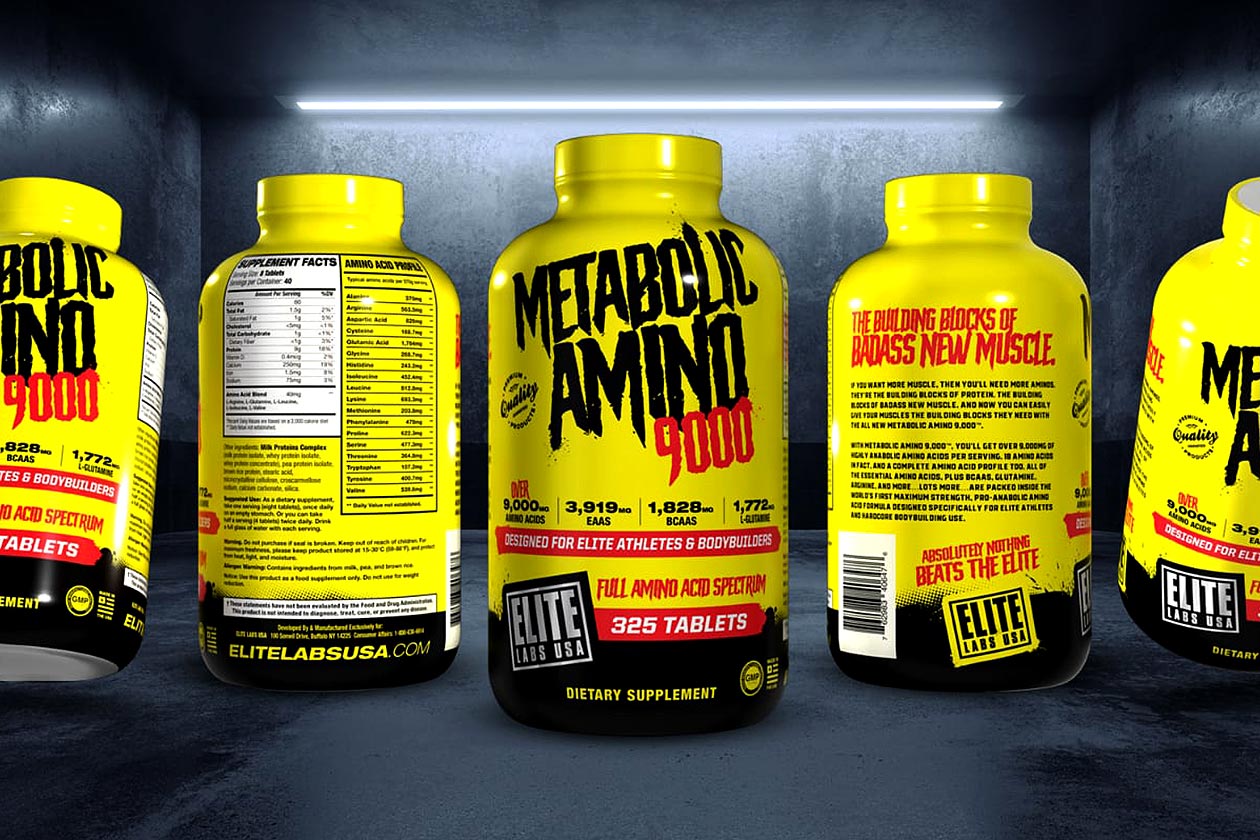 Elite Labs has received a lot of attention over the past week or so following news of its upcoming mass gainer Metabolic Mass, packing more calories than any other supplement we know of. The product is due to launch next month, although it won't be the only release rolling out from the brand, with Metabolic Amino 9000 also dropping in May.
Metabolic Amino 9000 is Elite Labs' amino supplement coming in tablet form as opposed to the more common flavored powder. Similar to other amino tablet products, Metabolic Amino is made with various protein sources to provide 18 different amino acids. The brand has specifically selected the sources to ensure you get that full spectrum of aminos and have a long-lasting supply of aminos from fast and slow proteins.
Elite Labs has yet to share the facts panel of its upcoming Metabolic Amino 9000 for a detailed breakdown, although we do know that number 9,000 is the amount of aminos in milligrams you get per serving. We'll have more details as we get closer to the launch of the supplement, as once again, Metabolic Amino is not arriving until sometime next month.