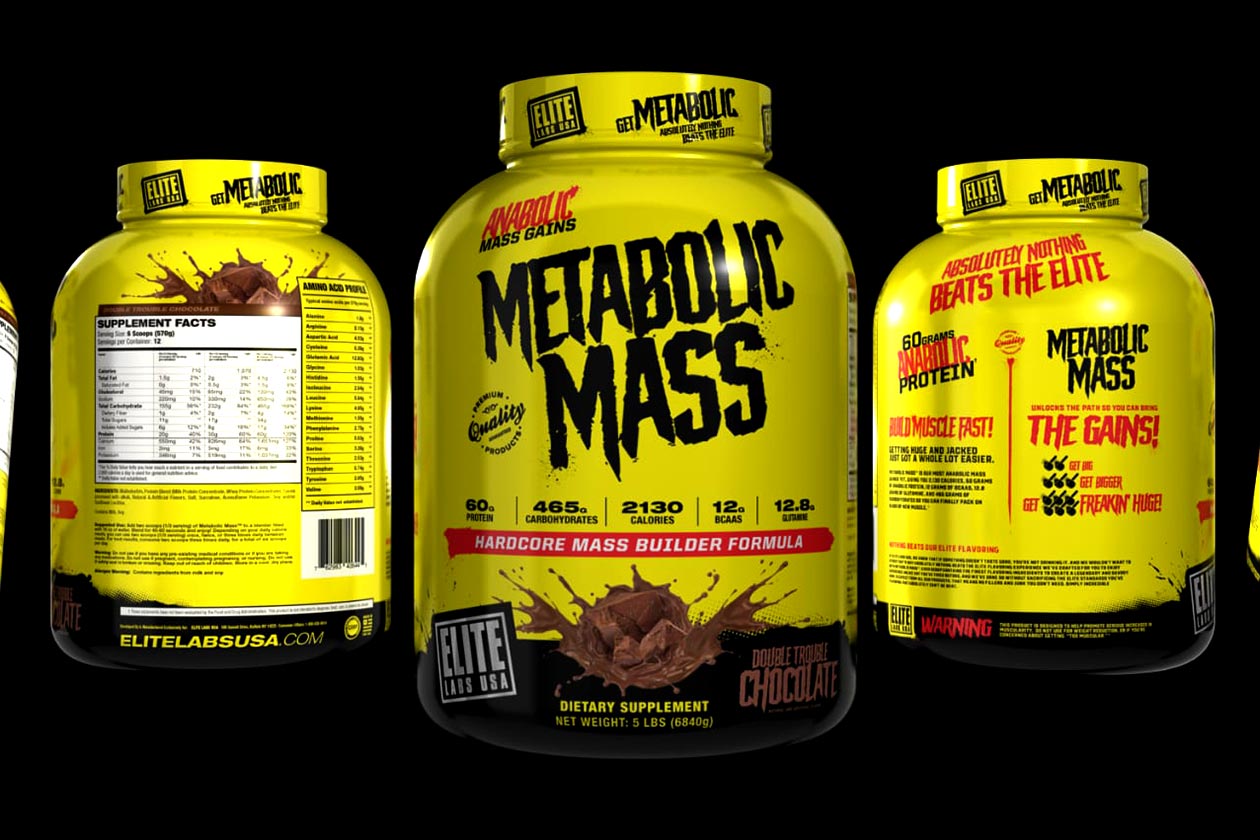 Elite Labs recently revealed what is going to be its most calorie-dense mass gainer ever, which is saying something if you're at all familiar with its original two, Mass Muscle Gainer and Extreme Massive Mass Gainer. Metabolic Mass is the brand's all-new supplement launching next month, and it has one of the most nutritionally loaded servings we've seen in the industry, with 60g of protein, 465g of carbohydrates, and 2,130 calories.
Metabolic Mass is coming in a massive bag, like Elite Labs' other mass gainers, although with not quite as much powder at 15lb. The brand has followed that news up with confirmation of a second size of the intense weight gainer, which will be a substantially smaller tub, weighing 6lbs. Based on the packed product's nutrition, that certainly won't be many servings, but again, fans are going to have that larger 15lb bag available.
Once again, Elite Labs is launching its extremely high-calorie Metabolic Mass sometime next month, in what we now know to be two sizes, a 6lb tub and 15lb bag, with two flavors in Double Trouble Chocolate and Vanilla Ice Cream.