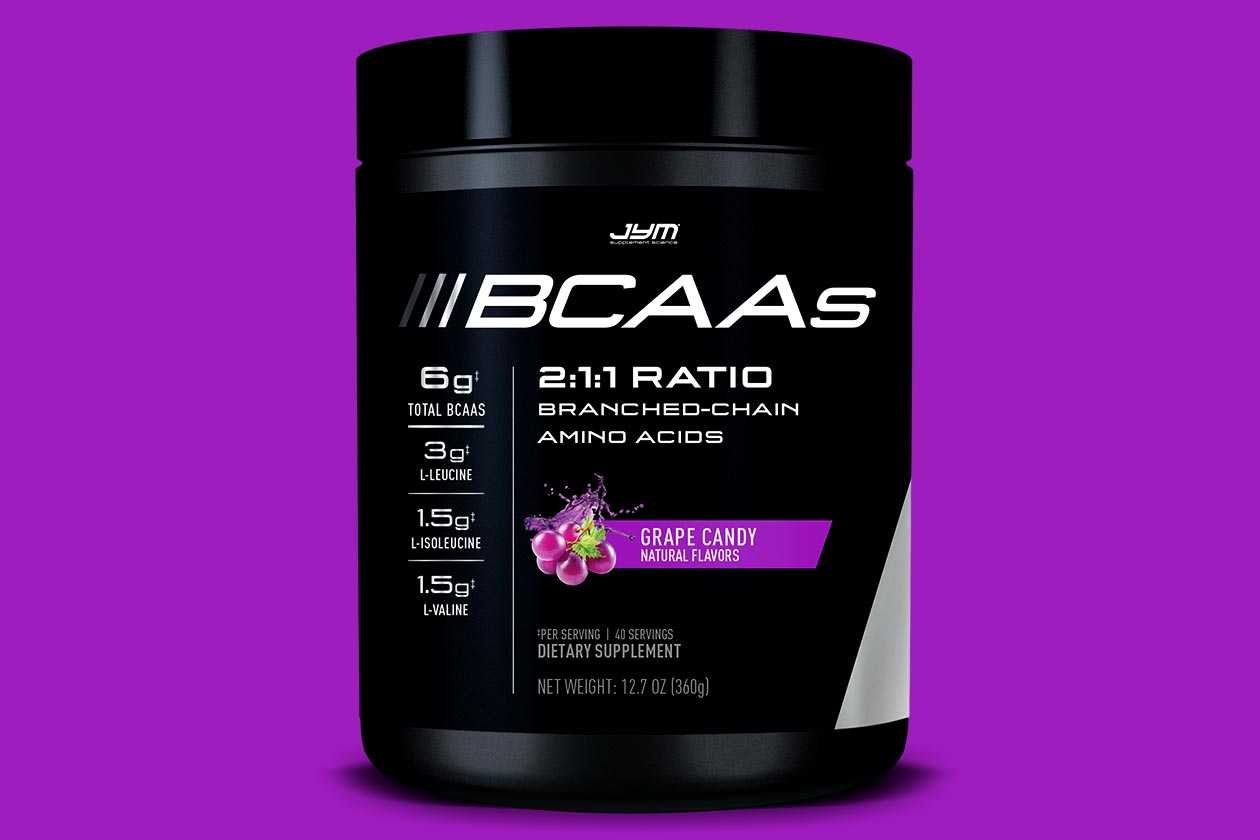 Jim Stoppani and his brand Jym Supplement Science recently made more noise than we had seen in some time for a single product release, with the debut of his more intense pre-workout, Pre Jym X. As busy as the brand has been following that launch, especially with the supplement selling out direct within a few days, it is still hard at work and has rolled out a flavor extension for one of its other, simpler formulas.
Jym BCAAs is precisely what it sounds like, being Jym Supplement Science's straightforward BCAA product, featuring only the three all-important amino acids, and that's it. You get 6g of BCAAs in each serving of the supplement at the usual 2:1:1 ratio to support muscle recovery. Jym BCAAs originally arrived in two flavors, Peach Rings and Green Apple, and this week, the product has landed a third option.
Fans of Jym can now head over to its direct-to-consumer online store and get Jym BCAAs in a sweet Grape Candy flavor, still packing that 6g of BCAAs in each of its 40 servings per tub, and at a price of $29.99.