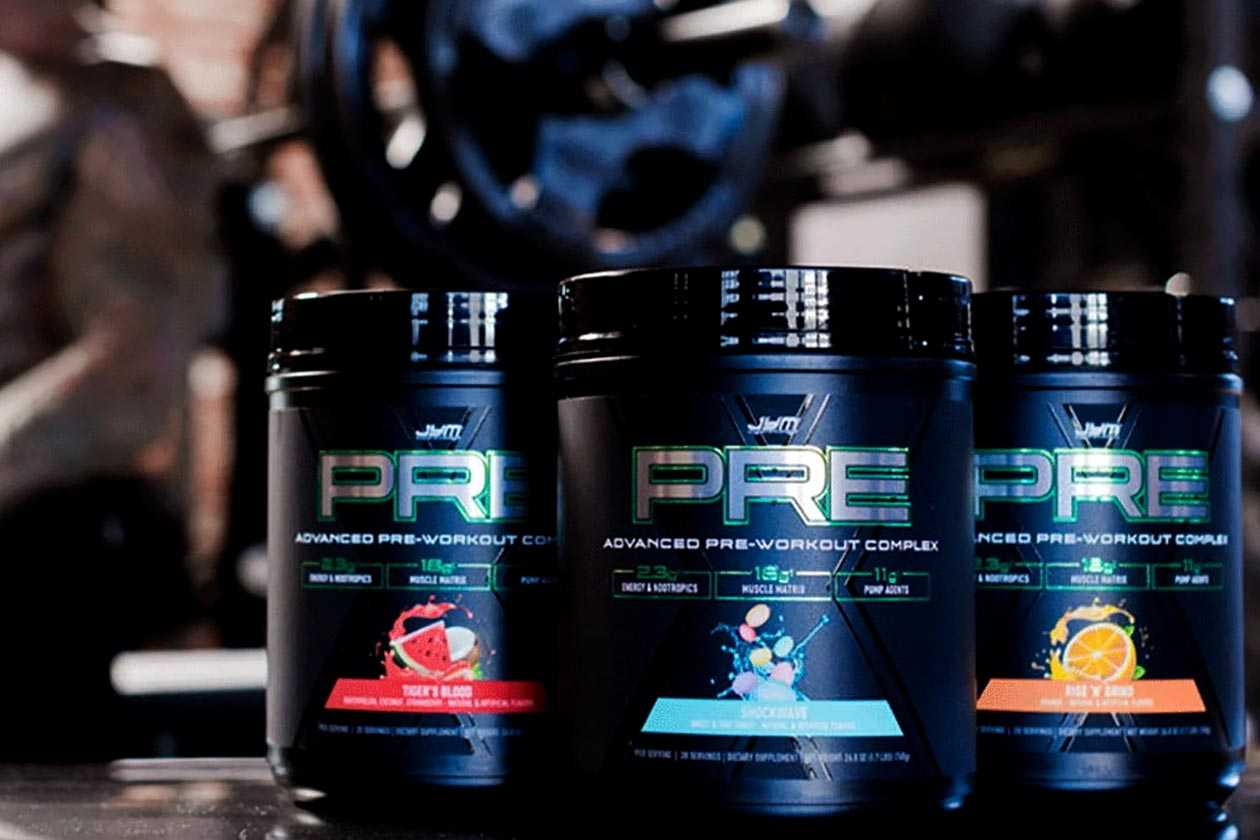 A day out from the release of Pre Jym X, the formula behind Jim Stoppani and Jym Supplement Science's latest pre-workout has been revealed, and it is as loaded as expected. The original Pre Jym came out in 2013, and it made a lot of noise, being one of the biggest fully transparent pre-workouts at the time. Pre Jym X brings the reputable product into the modern-day with several tweaks, additions, and improvements.
Pre Jym X is a comprehensive pre-workout, similar to its predecessor, and packed with ingredients to increase energy, enhance mental focus, improve muscle pumps, power performance, and support recovery. There are many key features that have remained from Pre Jym to Pre Jym X, including BCAAs at the usual 2:1:1 ratio and still at 6g a serving for recovery.
Loaded formula
We've got the complete facts panel for Pre Jym X in the image below, featuring a hefty 38g serving size. Making up a lot of that 38g is Jym Supplement Science's Muscle Matrix ingredients with 4g of beta-alanine to drive performance, a gram of taurine, and 3g of betaine. Like the original, Con-Cret creatine HCl is there as well, although this time around, the dose has been raised by double, going from 2g up to 4g.
Filling out the rest of the comprehensive formula behind Pre Jym X are the many pump ingredients, including 8g of citrulline malate, 2g more than Pre Jym, 180mg of pine bark, and premium NO3-T nitrates with 2g of citrulline nitrate and a gram of betaine nitrate, providing a precise 860mg of nitrates. The betaine in betaine nitrate is counted towards that amount of betaine mentioned earlier, which combines with anhydrous for a total of 3g of betaine.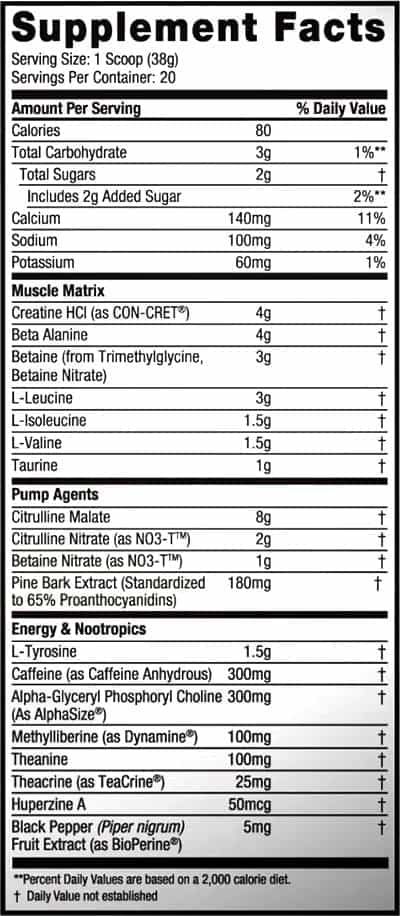 Rounding out the loaded Pre Jym X is all of its ingredients for increased energy and enhanced focus with 1.5g of tyrosine, double the alpha-GPC at 300mg of AlphaSize branded alpha-GPC, 100mg of theanine, and 50mcg of huperzine a. The dynamic pair of TeaCrine and Dynamine is in there as well at 100mg and 25mg, respectively, then finally, the same amount of caffeine as the original at a reasonable 300mg.
Pre Jym X does indeed bring Jim Stoppani and Jym Supplement Science's hit pre-workout into the modern-day. It raises the dosages of several ingredients that are more commonly found at higher amounts these days, and it adds premium compounds that weren't as prevalent back then with the likes of TeaCrine, Dynamine, and NO3-T nitrates.
Where to buy
Pre Jym X is launching tomorrow through the brand's official online store, presumably for the same or, if not, then around the same price as Pre Jym, which is usually $41.99 for a tub of 20 servings. Pre Jym X will have that familiar and now more common 20 servings per tub, and three flavors to choose from in Shockwave, Tiger's Blood, and the citrus recipe Rise 'N' Grind.