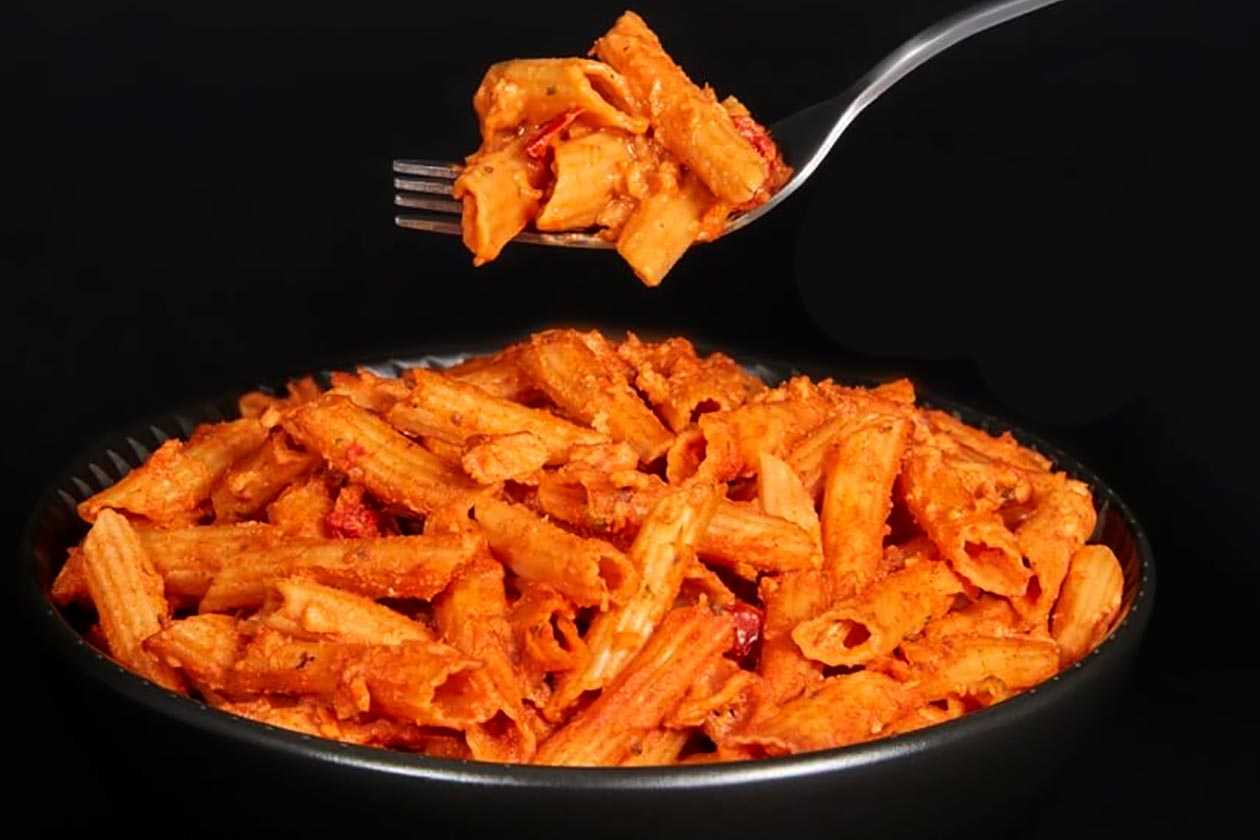 Huel is known for its selection of meal replacements with the original Huel Powder, the leaner Huel Black Edition, and the on-the-go alternatives, the Huel Bar and Huel Ready-To-Drink. The nutrition brand also has what it calls its Hot and Savory selection, which are pouch packaged, plant-based, heat-and-eat meals, and, like the Huel supplements, they provide a balanced nutrition profile.
Huel's Hot and Savory lineup includes delicious recipes like Cajun Pasta, Sweet & Sour, Korma, Chick'n & Mushroom Pasta, and Mexican Chili. There is now another option on the menu for the convenient Huel meals, and it is another familiar food with Pasta Bolognese. The brand makes the product with penne pasta, bolognese seasoning, garlic, tomato, herbs, onion, pea protein, and MCTs.
The macros on a serving of Huel's Pasta Bolognese include 25g of protein, twice that in carbohydrates at 50g with just under 10g of that sugar, 10g of fat, 400 calories, and to top it off, the brand has added a full spectrum of vitamins and minerals. The flavor comes in large bags of 707g, which is enough for seven servings, and you purchase it in the same way you do the other Hot and Savory meals.
If you haven't shopped in Huel's heat-and-eat meal section before, the way it works is you need to buy a minimum of three bags of your choice of flavor, whether it be Pasta Bolognese or something else, and they'll cost £18.60 (23.34 USD) each. The more you add the lower the price, topping out at 16 bags and working out to £14.40 (18.07 USD) each, so there is money to be saved by going bulk.