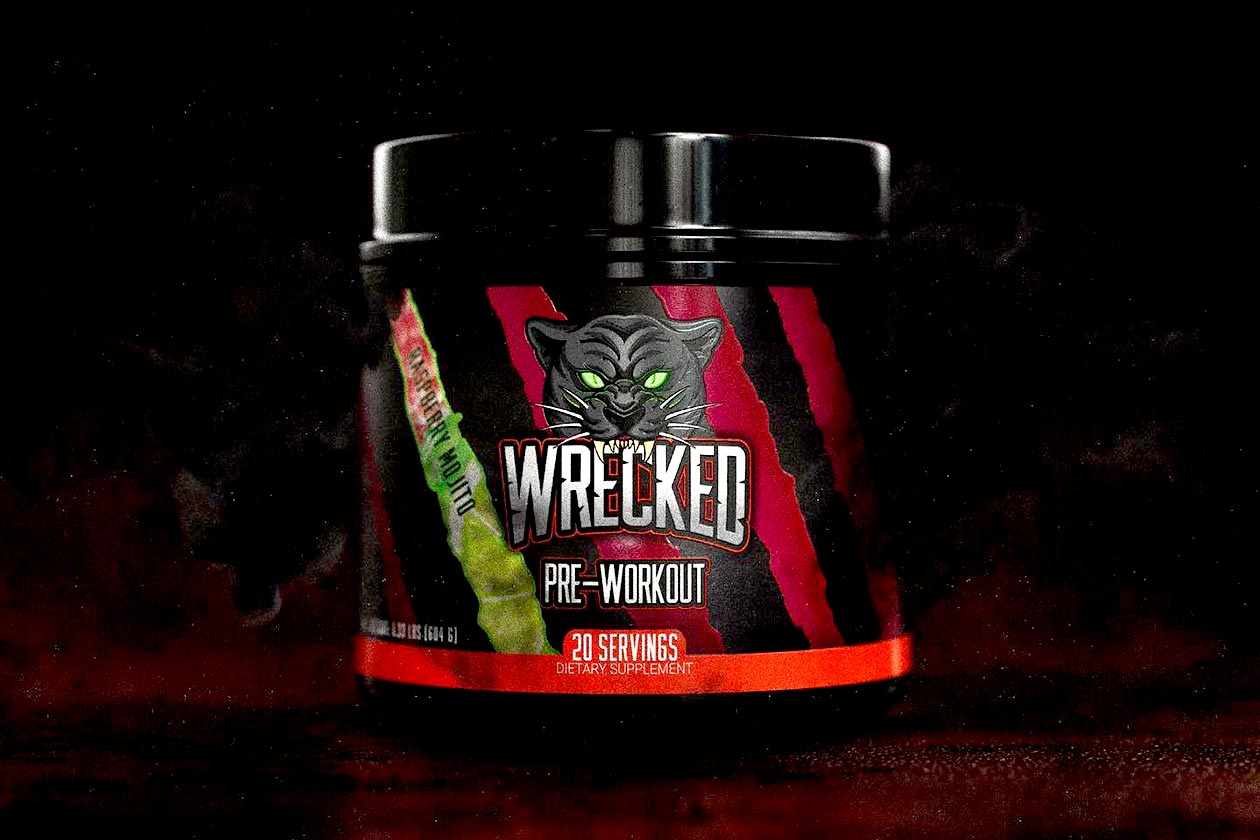 Wrecked is Huge Nutrition's premier pre-workout, featuring a well-dosed and well-balanced blend of ingredients to support all of the core pre-workout benefits, is being updated for 2022. To get all of its fans and followers excited for the relaunch, it has shared the formula behind the sequel supplement, and as expected from Huge, it looks loaded on paper.
We've added the entire, fully transparent facts panel for Huge Nutrition's Wrecked 2.0 in the image below, with several of the original components remaining, although many at higher dosages. For example, the pre-workout's 9g of citrulline malate has been swapped for 8g of pure citrulline, the beta-alanine has been marginally increased from 3.2g to 3.5g, and you get 50% more betaine at 3g in a full serving instead of 2g.
Some other notable changes to Huge Nutrition's pre-workout sequel Wrecked 2.0 is the loss of isopropylnorsynephrine, the addition of another intense stimulant in eria jarensis, less of the S7 pump blend down 25% to 75mg, 250mg more agmatine, and 50% more tyrosine to 1.5g. Basically, there are many of the same ingredients as the original with tweaks and improvements, so if you liked the first one, you'd most likely enjoy this.
Once again, Huge Nutrition is launching its soon-to-be even more packed-out pre-workout on Monday of next week, for presumably the same or around the same price as its predecessor, $49.95. Whatever the cost turns out to be, do note that the brand has put fewer servings in its upcoming Wrecked 2.0 with a total of 20, whereas the first Wrecked has 25.