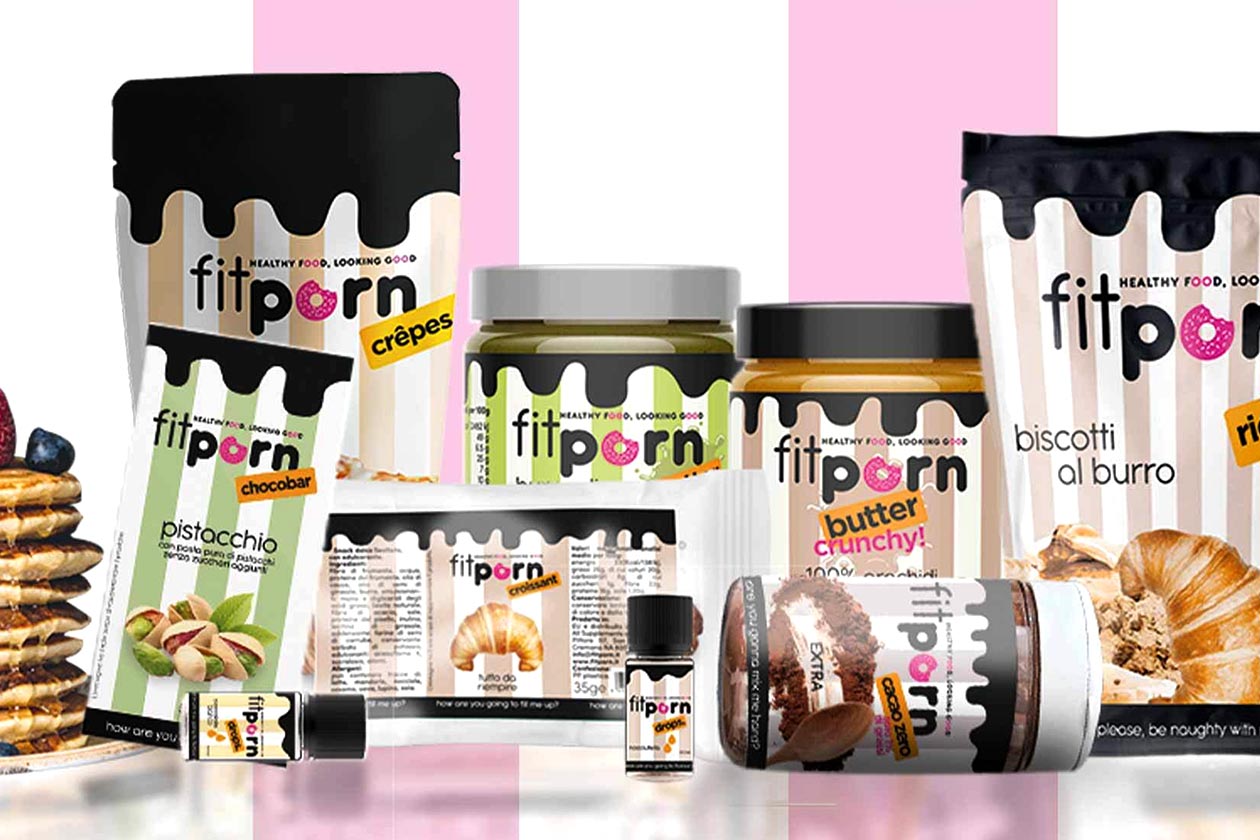 We always enjoy finding and stumbling across all-new functional food companies, especially those in Europe, as that is where we see the most diversity when it comes to products and formats. Today we'd like to introduce you to another creative functional company from Italy named Fitporn, which makes a delicious variety of snacks, treats, and foods.
As mentioned, many functional brands in the continent of Europe have a strong selection of edible products, much greater than you get from most of those in North America. Fitporn is no different, with its lineup including a protein-packed wafer bar with no sugar, lower calorie blocks of chocolate, protein-infused cocoa powder, and pistachio protein kisses.
The star of the Fitporn family is its high-protein, no added sugar, Fitporn Cream, which is essentially a delicious, dessert-like spread packed full of protein. In a typical 30g serving of the product, you get 8.1g of protein, a low 5.1g of carbohydrates with well under a gram of that sugar, 9.9g of fat, and a calorie count of 144.
Fitporn Cream also comes in a wide variety of flavors with tasty creations like Coco Crunchy, White Chocolate, Pistachio, Chocolate Hazelnut and White Chocolate Hazelnut, and Speculoos. You can get a closer look at the brand's intriguing and delicious-looking catalog on its website, where you can purchase any of the items for shipping throughout Europe.