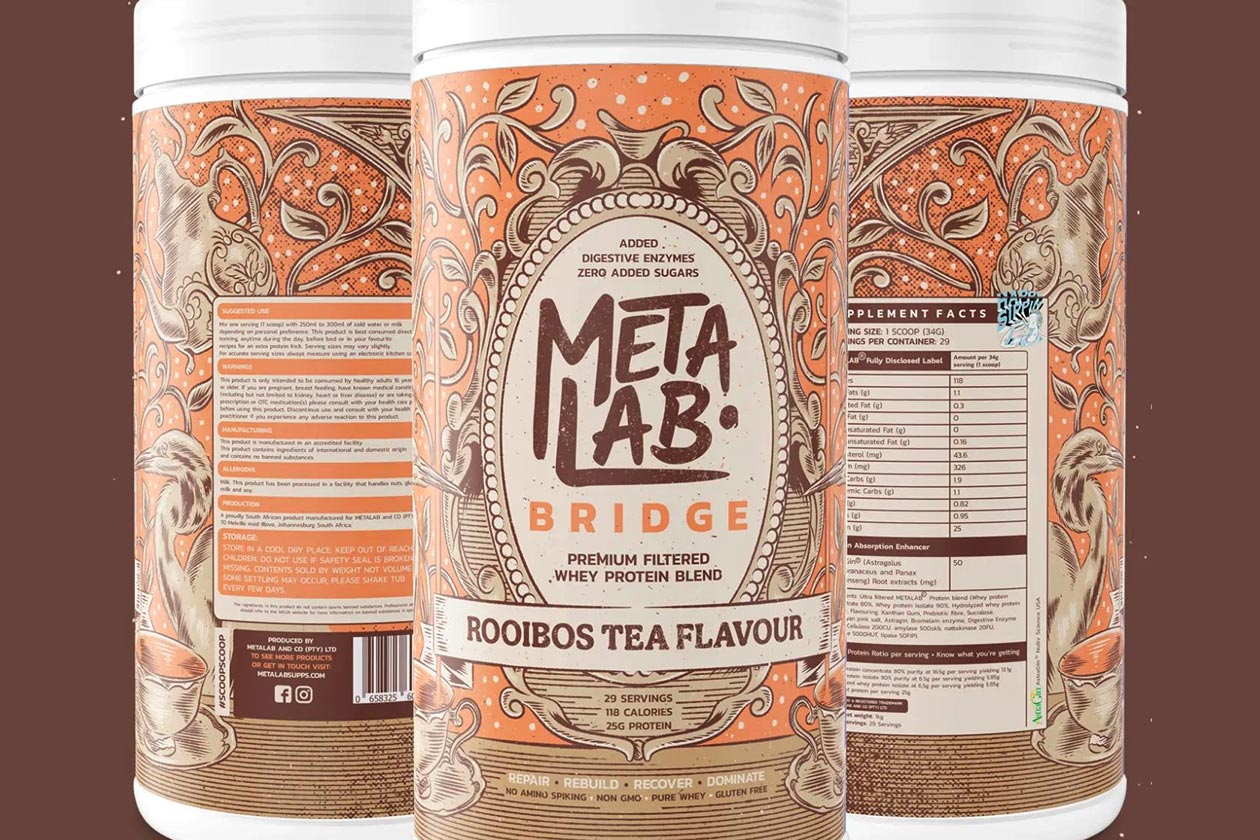 Metalab is a South African supplement company that is definitely more on the creative side, putting out products with unique branding and some intriguing flavor creations. Some examples of those rather different flavors from Metalab, specifically for its protein powder Bridge, include Milky Chai Latte, Caramel Peppermint Tart, and for Christmas last year, we got the limited edition Red Velvet Choc Mint.
Sometime soon, Metalab is giving fans and followers yet another different and interesting flavor, inspired by a local tea. The brand has turned Rooibos Tea into a protein powder, a tea made from the Rooibos red bush popular in Metalab's home country of South Africa. It is said to have a naturally sweet taste with a hint of nuttiness, which we're assuming the brand is looking to communicate in its product.
Metalab hasn't said anything about when its Rooibos Tea flavor of Bridge protein powder will be available, only that it's coming soon. When it arrives, it'll combine that unique new flavor experience with all of the supplement's typically lean macros. Each serving will have 25g of protein from a blend of whey concentrate and isolate, 1.1g of fat, 1.9g of carbohydrates, and a reasonable calorie count of 118.