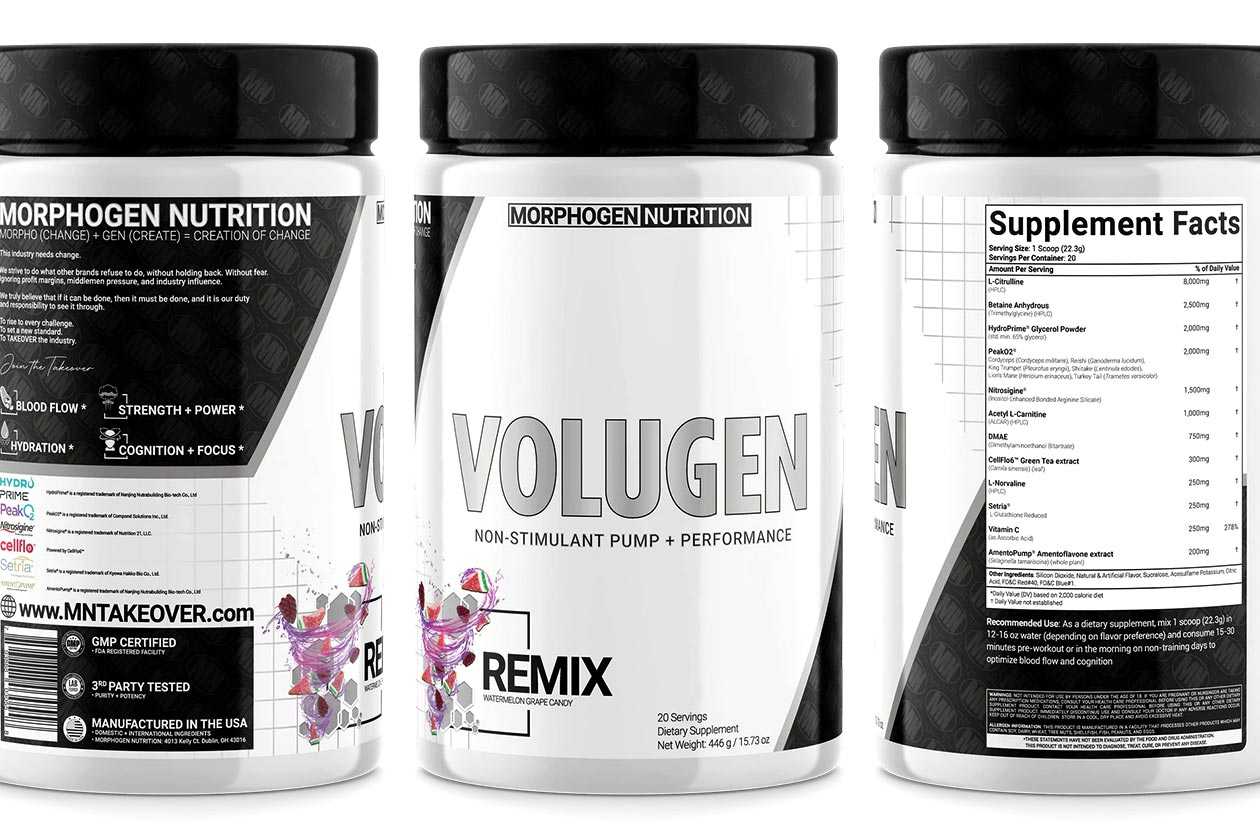 After revamping its stimulant-powered pre-workout Alphagen a couple of months ago, reputable brand Morphogen Nutrition has reformulated its stimulant-free powerhouse pre-workout, Volugen. It is still very much a packed-out supplement, with plenty of ingredients to power a comprehensive stimulant-free pre-workout experience, just with a few changes here and there.
Many of the ingredients and dosages from the original Volugen have remained, including the pump components pure citrulline at 8g, a full 1.5g of Nitrosigine, 250mg of norvaline, and 2g of HydroPrime glycerol in place of 3g of HydroMax glycerol. Some other consistent ingredients are the PeakO2 performance-support blend at the same 2g per maximum serving and 1.5g of acetyl-l-carnitine.
Outside of those features mentioned above is where Morphogen Nutrition has made changes to Volugen. It no longer has VasoDrive-AP, Vaso6, or rhodiola, although the brand has thrown just as many new ingredients back into the mix. Now included in Volugen are 200mg of AmentoPump, 300mg of the increasingly popular CellFlo6, 250mg of Setria branded glutathione, and 750mg of DMAE.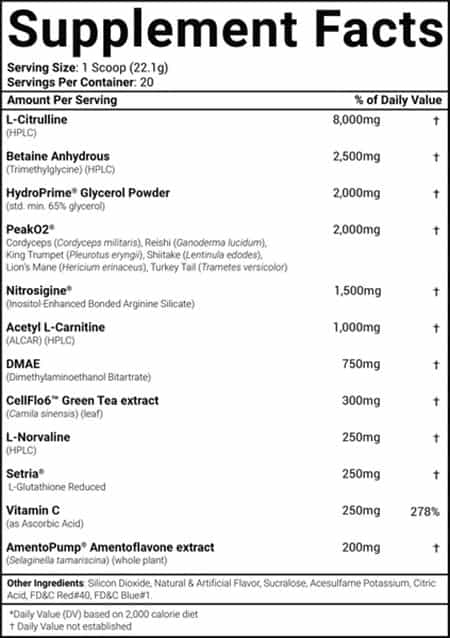 Overall, Morphogen Nutrition has really kept the balance of its Volugen formula much the same, designing it to primarily enhance muscle pumps as well as support performance and mental focus. Of the ingredients removed, the brand has replaced them with similarly focused features, ensuring the stimulant-free supplement delivers the level of pre-workout fans have come to expect.
Morphogen Nutrition's revamped Volugen will be available tomorrow through its online store and at the consistent price of its newly branded products at $56 for a tub of 20 full servings. It'll have three flavors to choose from in Remix, Vice, and Midnight, and if you're a fan of Volugen and want to save some money, the previous version is available on clearance at a discounted $42.