Ghost's hugely anticipated collaboration with the Teen Mutant Ninja Turtles has arrived as promised on Wednesday, the 27th of April. However, you aren't able to just head to the lifestyle supplement company's website and add them to your cart. While that may be the case eventually, currently the only way to order is through its mobile app.
For those that weren't aware, Ghost has a popular app for iOS and Android devices where you can stay up to date on news and, of course, order any of its supplements and accessories. At the moment, that is where you need to go to get your hands on any of the products in the Teen Mutant Ninja Turtles collection, including the special edition bundle.
If you missed the announcement, Ghost's Teen Mutant Ninja Turtles collaboration involves an incredibly enjoyable Ooze flavor for four of its supplements, each representing one of the turtles. There is Leonardo's Ooze Ghost Legend (European version), Raphael's Ooze Ghost Pump, Michelangelo's Ooze Ghost Gamer, and Donatello's Ooze Ghost Gamer Non-Stim, which is Gamer without caffeine and theobromine.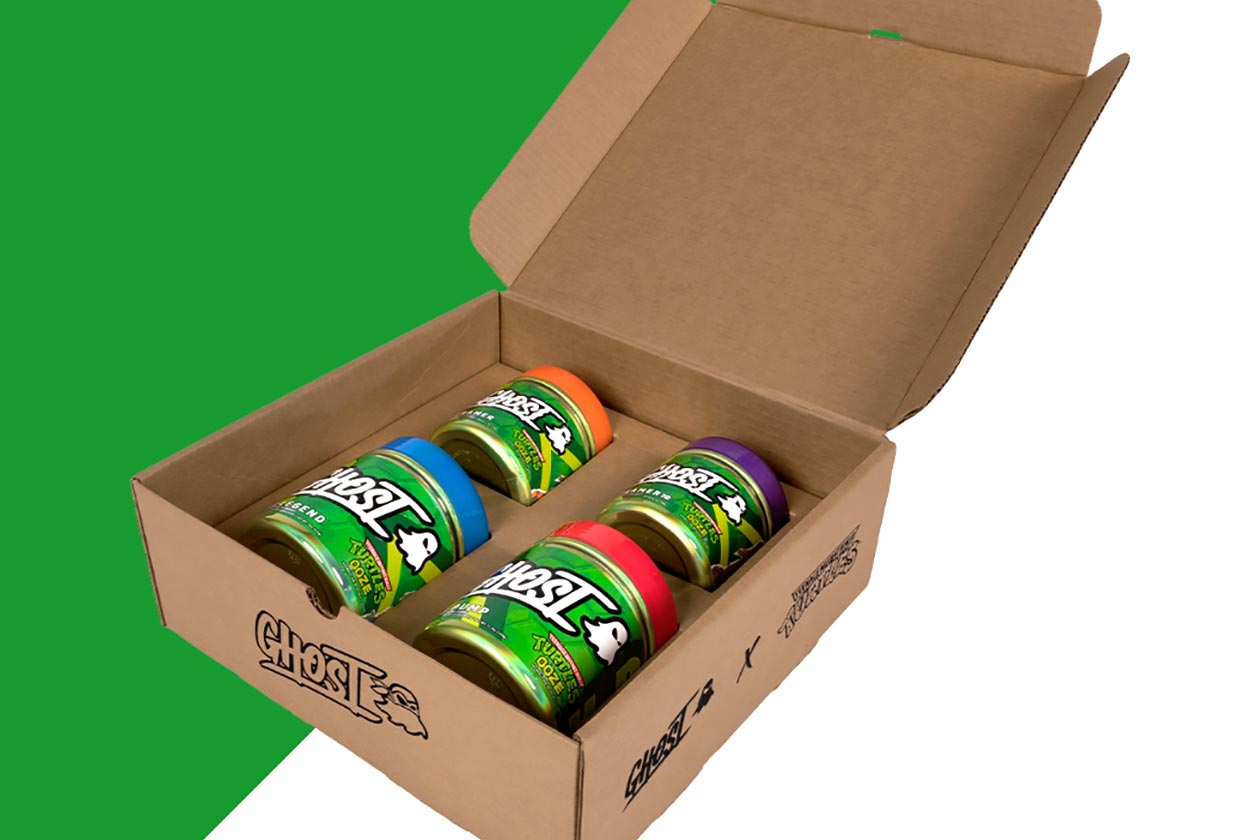 The special edition Teen Mutant Ninja Turtles Ooze-flavored products are the usual prices of their respective supplements, with Ghost Legend at $44.99 for a full-size tub and Pump, Gamer, and Gamer Non-Stim at $39.99. As mentioned, there is also the Collector's Pizza Box with a tub of each of the four products at $159.99, working out to a saving of $5.
The entire Teen Mutant Ninja Turtles collection has launched globally, as Ghost promised, with the app making each of the items available to order to those in the US, UK and Europe, and Australia. It is worth noting that they have different stock levels as the US section has already sold out of the Collector's Pizza Box, but the UK and Europe online store still has it.