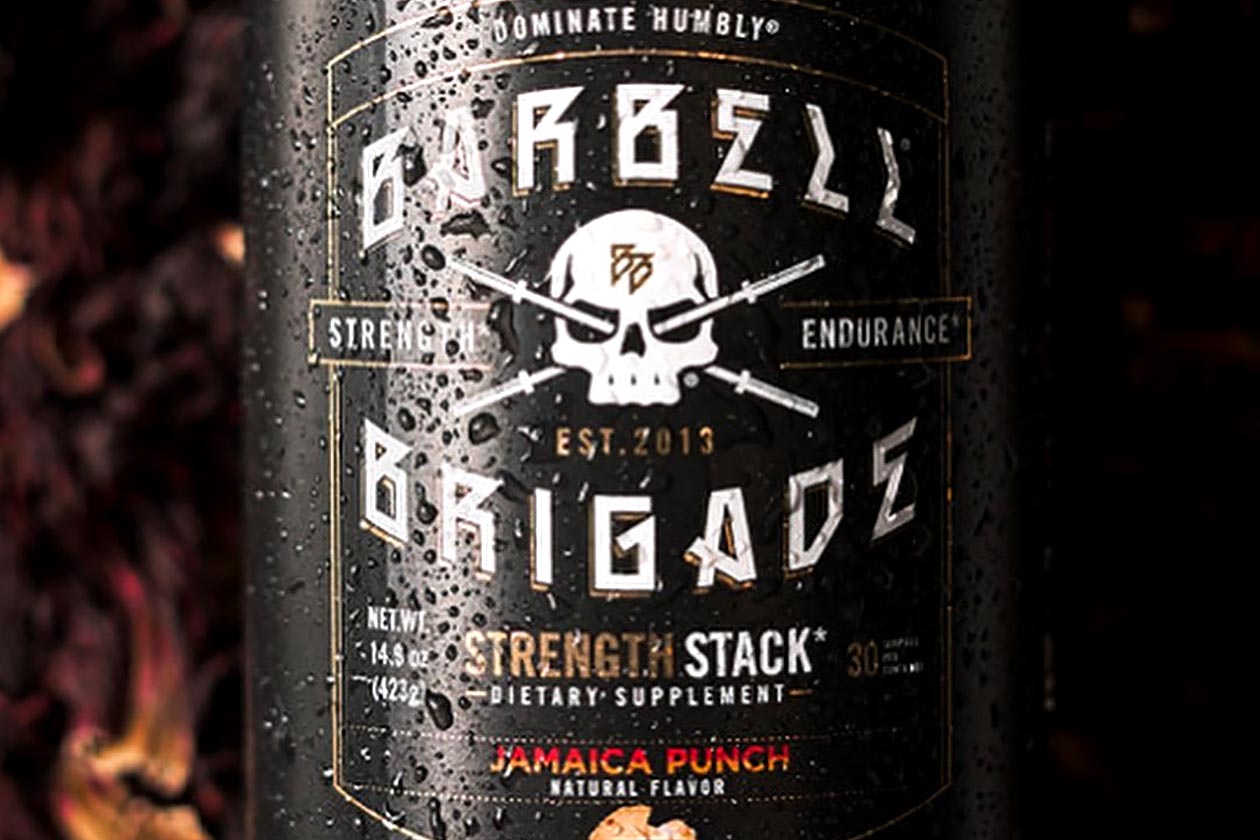 Strength Stack is precisely that, a supplement designed specifically to support and improve muscle strength and size from the reputable apparel, gym, and sports nutrition company Barbell Brigade. It brings together ingredients like tried and true creatine monohydrate at a full 5g per serving, 1.5g of betaine, and the premium performance-powering blend PeakO2.
Tomorrow, Barbell Brigade is launching Strength Stack in another flavor, a little bit different from the original Tropical Raspberry, as it looks to be based on a classic beverage. The flavor is Jamaica Punch, and judging by the flavor callout on the tub, there is a good chance it's based on the rum recipe of the same name, featuring a mix of orange, lime, and pineapple.
Once again, Barbell Brigade is dropping its Jamaica Punch Strength Stack tomorrow through its online store with the usual 30 servings per tub, and if it's like the original Tropical Raspberry flavor, it'll cost you around $50.