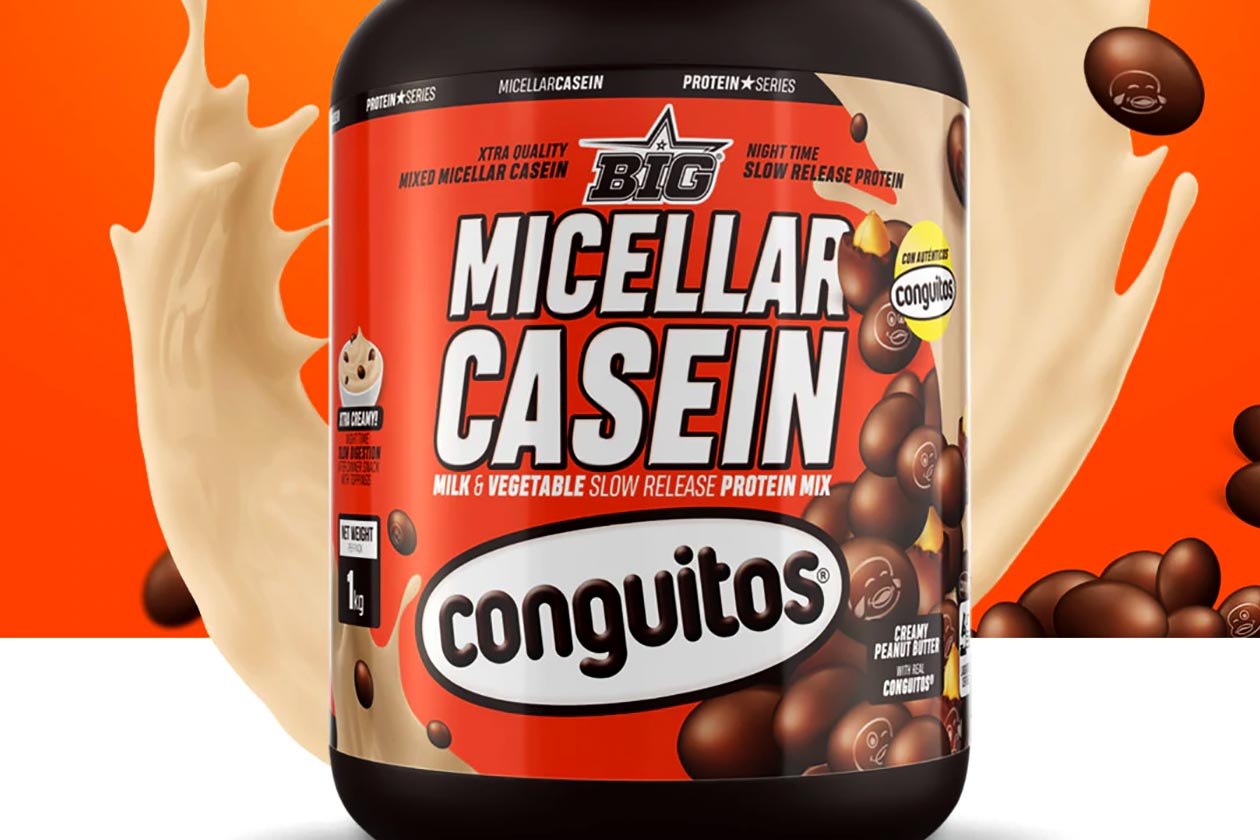 The simply named supplement company Big from Spain, has done authentic flavor collaborations in the past, and this week it has another, which sees the brand team up with a very popular candy. Conguitos is a famous candy in Spain that covers peanuts in rich and decadent chocolate, with two main versions available, one with milk chocolate and one with white chocolate.
It is the chocolate peanut candy Conguitos that Big has partnered with to create two special edition flavors of its slow-release protein powder Micellar Casein. The collaborations are both Creamy Peanut Butter flavors with delicious and real, miniature Conguitos candy thrown in, although one has the original milk chocolate Conguitos while the other has the white chocolate alternative.
Despite having the tasty chocolate-covered peanuts in the Big and Conguitos collaborations, the macros of the Micellar Casein flavors aren't too bad. They have 20g of protein per serving, coming from slow-digesting Solmiko branded micellar casein and a bit of whey concentrate, 3.8g of carbohydrates with a reasonable 3g of that sugar, 2.3g of fat, and 118 calories.
Big and Conguitos' Creamy Peanut Butter Milk Chocolate Conguitos and White Chocolate Conguitos flavors of Micellar Casein are only going to be around for a limited time, and they're currently exclusive to the brand's website. Straight from Big's online store at bigsupps.site, you can get the products at €35.90 (38.53 USD) for a 1kg tub, which is enough for about 33, 30g servings.