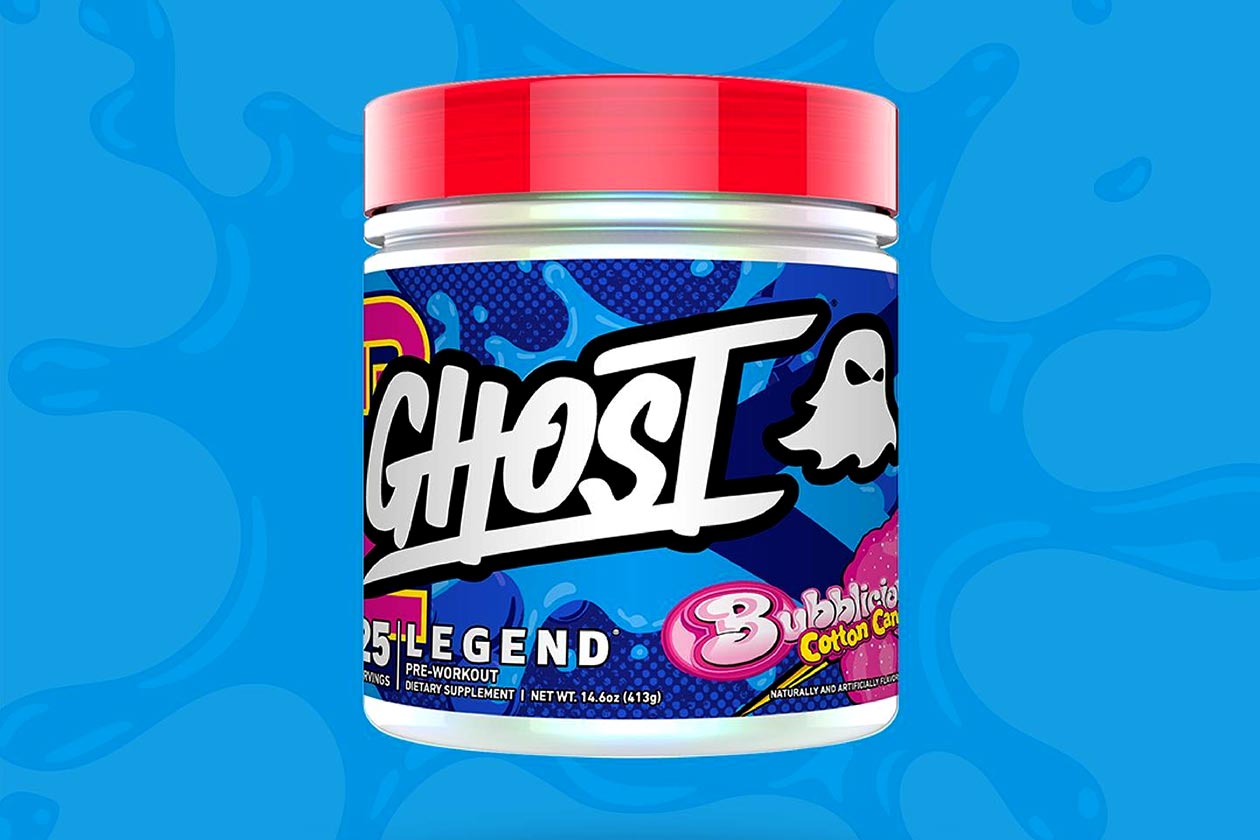 Like it is for the Ghost Energy drink, Ghost's authentic flavor collaboration Bubblicious Strawberry Splash is coming back for the brand's pre-workout Ghost Legend. The product is officially relaunching through the lifestyle brand's online store and at its retail partner GNC on the first day of next month, although that's not all Ghost is rolling out for its balanced stimulant pre-workout.
Dropping alongside the return of Bubblicious Strawberry Splash is the brand's third authentic flavor with Bubblicious, the second being Lightning Lemonade, in Bubblicious Cotton Candy. If you ever tried the original Bubblicious Strawberry Splash for the previous Legend, you'll know the brand will have no trouble delivering an on-point experience in Bubblicious Cotton Candy Ghost Legend.
Once again, Ghost is relaunching and launching its Bubblicious Strawberry Splash and Bubblicious Cotton Candy Ghost Legends on the first of June, which is Wednesday of next week, through its online store at ghostlifestyle.com and the major sports nutrition retailer GNC. The pre-workout carries a price of $44.99 on the brand's website, which drops to $36 using a coupon like "LEGEND".