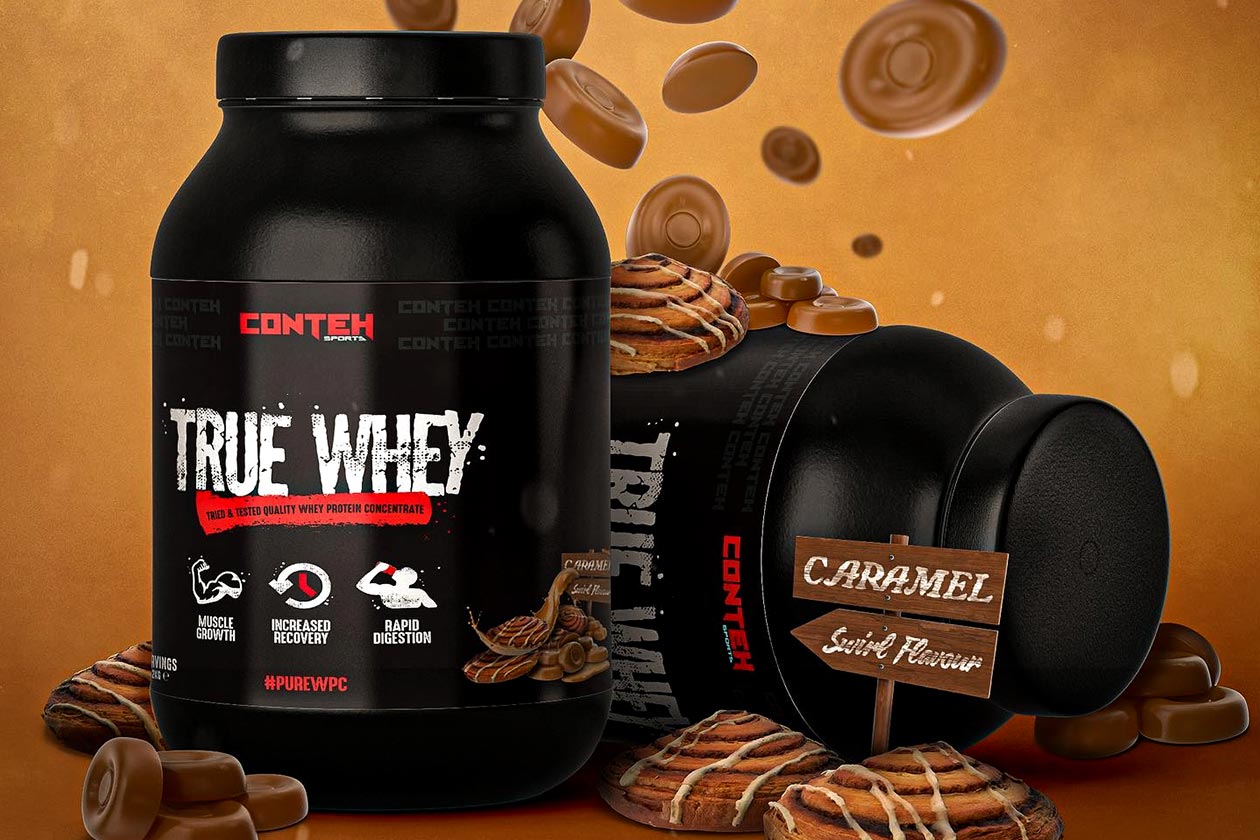 At the end of this week, Conteh Sports is launching its first-ever protein powder, one of the few significant sports nutrition categories it has yet to expand into. The reputable brand covers most other areas of supplements with the stackable pre-workouts Conviction and Mega Pump, the intra-workout Carbdrive, the EAA Essential Gains, the fat burner Pre Shred, and Supreme Sleep for complete sleep support.
Joining the growing Conteh Sports family in the coming days is a supplement named True Whey, featuring, of course, a whey-based formula providing a solid 20g of protein per serving, all from whey concentrate. We're not sure what any of its other macros are, but that 20g of protein is from a 25g serving, so True Whey will likely be similar to most others in the category and have low carbohydrates, sugar, and fat.
Conteh Sports is releasing the product in a nice selection of flavors, four to be exact, going a bit beyond the traditional chocolate and vanilla. The menu will include Triple Chocolate, Vanilla Ice Cream, Cookies & Cream, and Caramel Swirl. In terms of size, the brand squeezes quite a bit of powder into the supplement at a volume of 1.6kg, working out to 80 servings or around 51 servings if you want to scale up for 25g of protein.