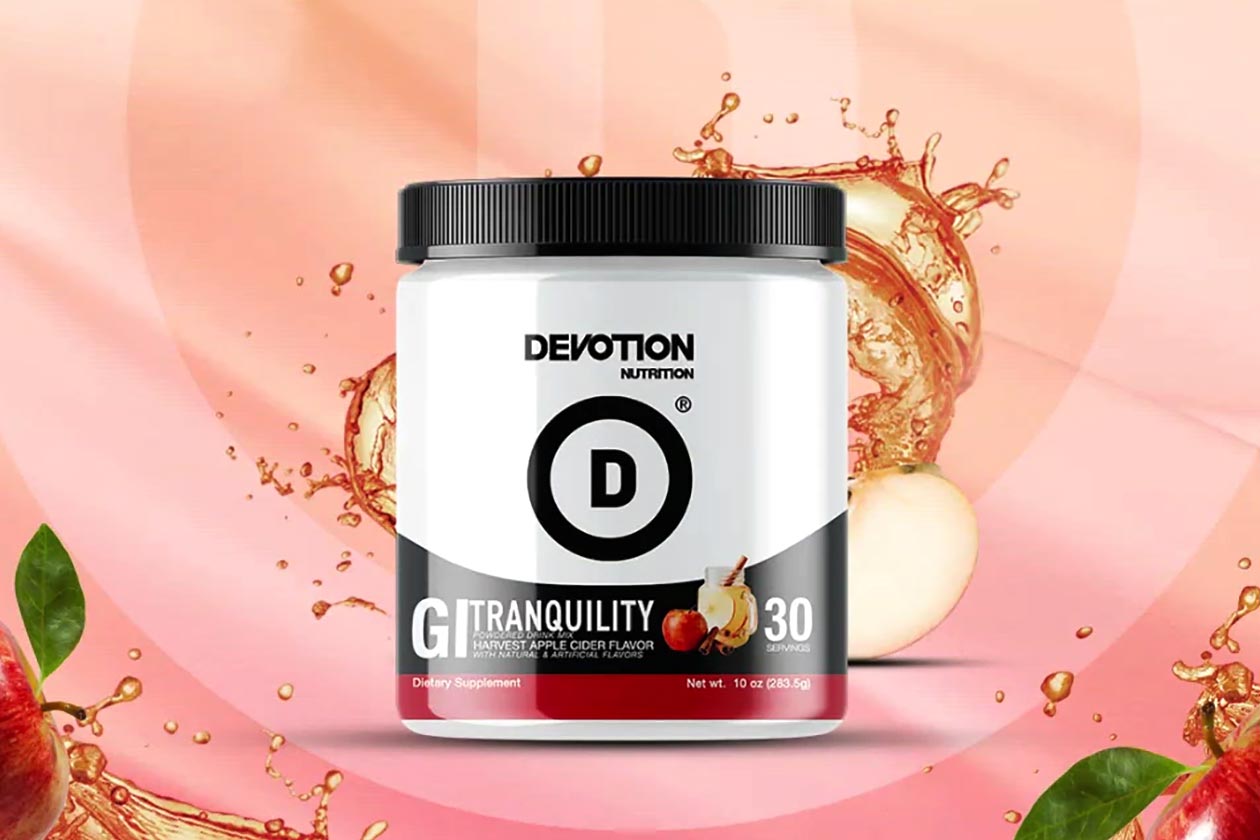 Devotion Nutrition, mostly known for its flavoring product FlexFlavors, recently released a supplement to start your day the right way with AM Jumpstart Juice. The idea is, you take it in the morning, and true to its name, it jumpstarts your day with a combination of EAAs and mental focus ingredients, and now the brand has come out with something to go alongside it to start your day even stronger.
GI Tranquility is the second daily supplement from Devotion Nutrition, which is suggested to be used alongside AM Jumpstart Juice first thing in the morning to support digestion, gut health, regularity, and immunity. The product is an advanced wellness formula designed specifically to optimize gastrointestinal health, and it comes with several key ingredients to achieve and provide those benefits.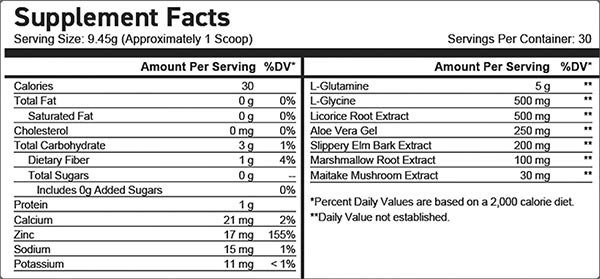 Devotion Nutrition's GI Tranquility features a hefty 5g dose of glutamine, aloe vera gel, slippery elm bark, marshmallow root, maitake mushroom, and half a gram each of licorice root and glycine. Once again, everything in there is to improve and support gastrointestinal health, and it all comes wrapped in the form of an Apple Cider powder, which, again, you can take in the morning alongside AM Jumpstart Juice.
Devotion Nutrition has GI Tranquility available for purchase straight from its online store for a little more than AM Jumpstart Juice at $44.99 and for the same month-long supply of 30 servings.