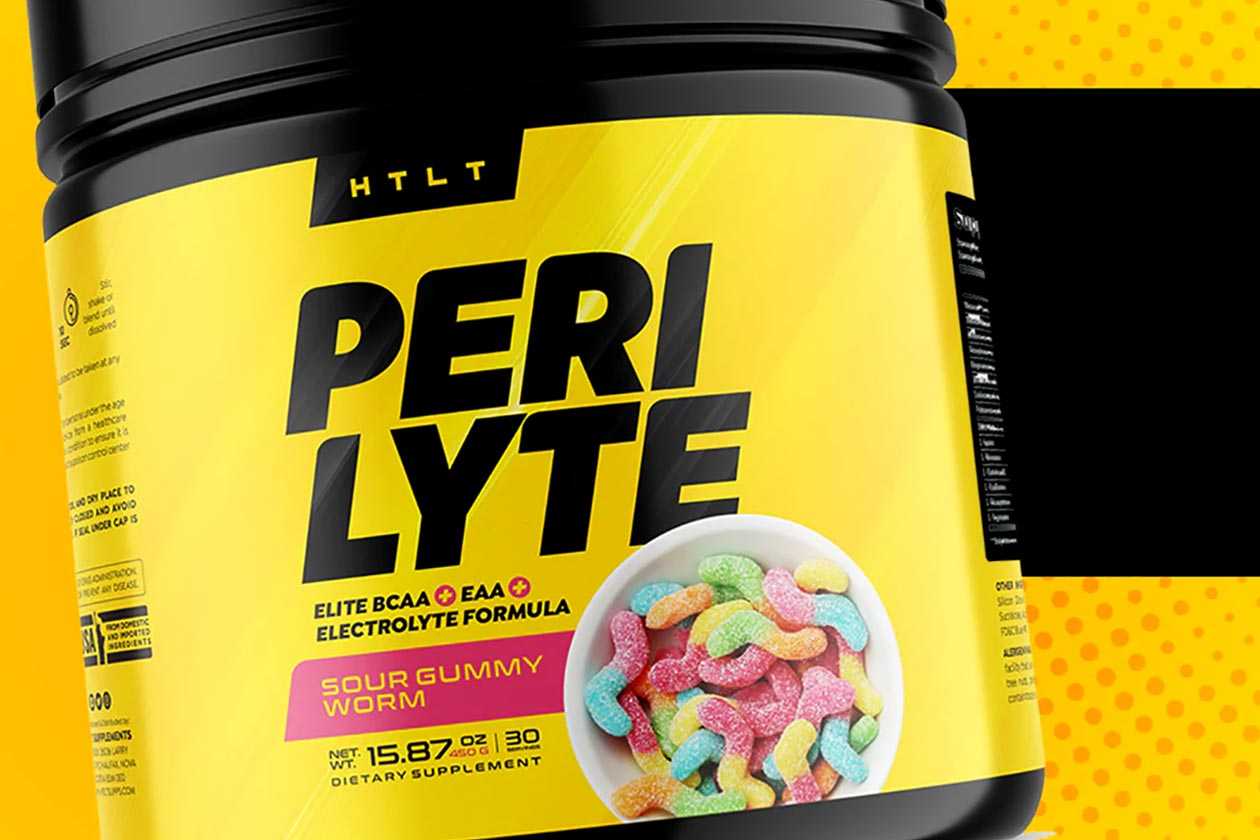 With another week comes another new product from Greg Doucette's brand HTLT, which, as we continue to say, has been on a rampage since the start of the year. HTLT has been relentlessly releasing new supplements and flavor extensions, expanding its brand in many different directions, with its latest effort actually being similar to something it already has in its lineup.
HTLT has introduced Perilyte, a full-spectrum EAA-based amino product for muscle recovery and repair, and it's infused with electrolytes to support hydration. If that description sounds at all familiar when it comes to HTLT, that's because the brand launched a supplement at the end of last year with the same combination, featuring a blend of EAAs and electrolytes in EAA Hydrate.
The difference between HTLT's Perilyte and the already available EAA Hydrate is that Perilyte has all nine EAAs at a combined 7.75g serving, whereas EAA Hydrate has eight of the nine, with methionine being the one missing. Perilyte also doesn't have coconut water and EAA Hydrate does; however, the newer amino has a more robust set of electrolytes and key vitamins in the mix.
As you can see, there are differences between HTLT's Perilyte and EAA Hydrate; although there aren't many, and they are small, with the main point being, they're both still formulated with EAAs for recovery and electrolytes for hydration. One final detail worth highlighting is that Perilyte is more expensive than EAA Hydrate at $34.99 for the same amount of serving per tub at 30.