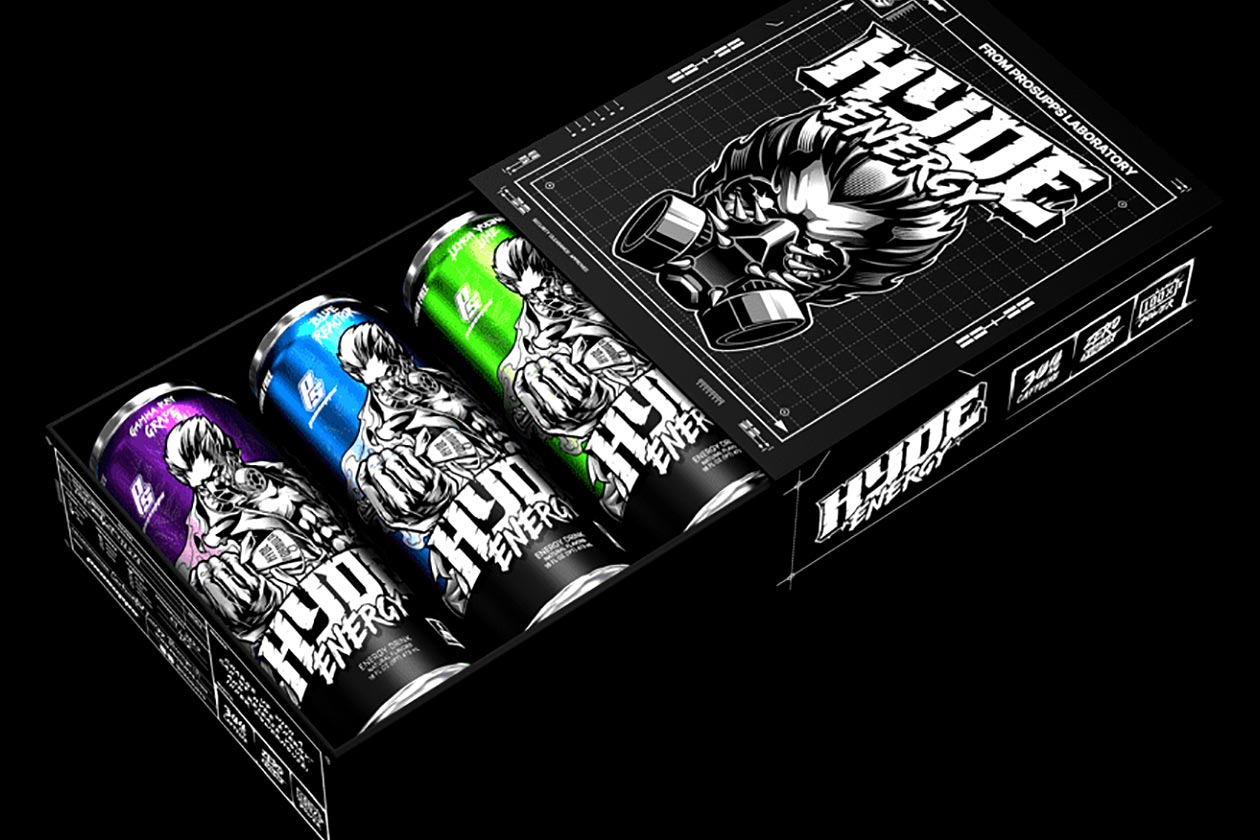 Variety packs are always a great way to try a product that has several flavors to choose from, especially things like protein bars and energy drinks, where they're a one-time use item anyway. That is exactly what ProSupps has just made available through its official online store for its recently released and great-tasting beverage, the Hyde Energy drink.
Before launching the product, ProSupps sent out Hyde Energy Starter Kits for people to try all three of its flavors, as they came with one can of each option and in a well-presented package. It is those Starter Kits that the brand has added to its website and made available for purchase, although they are not that cost-effective next to a regular case of a dozen cans.
ProSupps' Hyde Energy Starter Kit costs $19.99, and again, that is for a special edition box of three cans, one each of Blue Reactor, Gamma Ray Grape, and Lemon Voltage Lime. That is more than half the price for a third of the energy drinks compared to a case of Hyde Energy at $32.99, but the benefit remains; you get to try all three of the beverage's flavors.