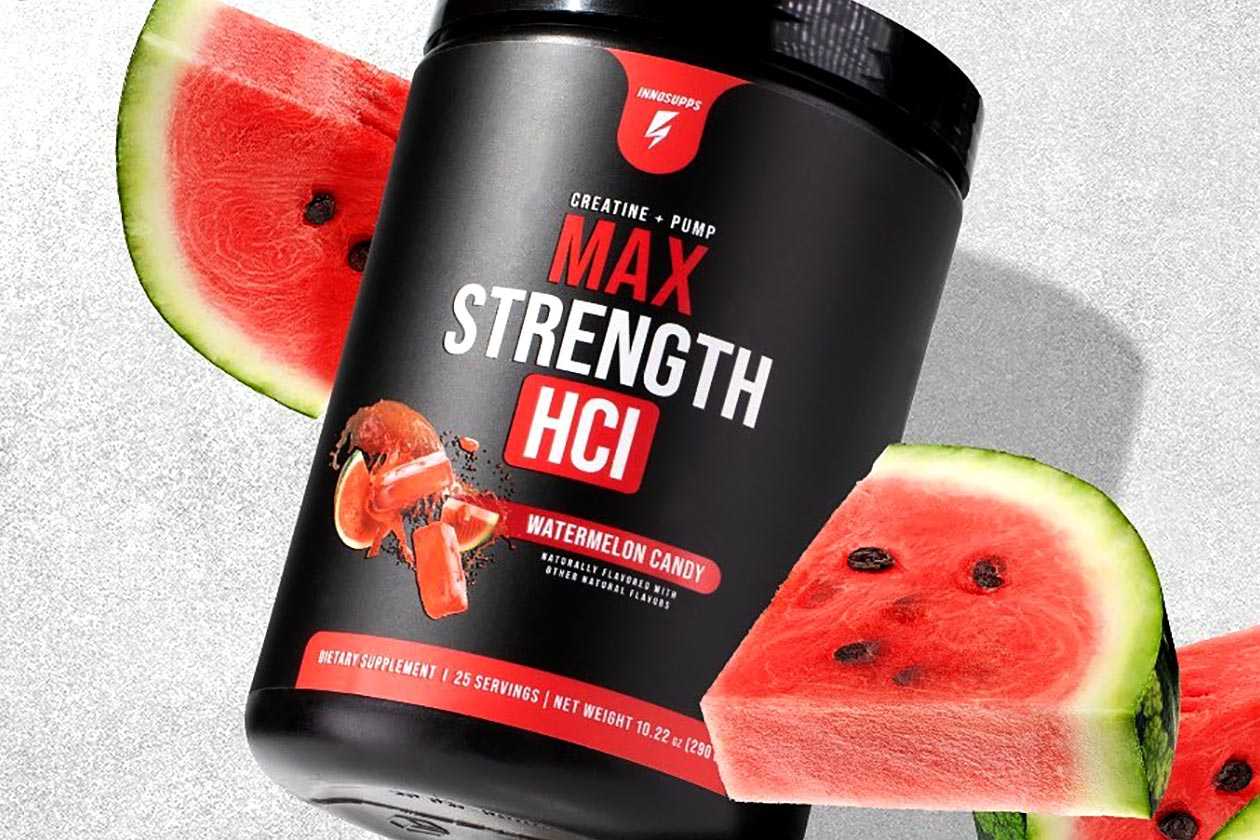 Inno Supps has come out with an alternative version of its hybrid muscle building supplement, Max Strength, designed to support strength and pumps. The original is a creatine-based product, a theme that continues in the all-new Max Strength HCl; however, the type of creatine is not tried and true creatine monohydrate, and the ingredients in there to support pumps are slightly different.
True to its name, Inno Supps Max Strength HCl features creatine HCl instead of creatine monohydrate, and at the usually smaller dose of HCl at 2g per serving. Like the regular Max Strength, Max Strength HCl also has betaine at a marginally higher 2g per serving, and to power pumps, there is HydroMax branded glycerol at 1.5g, all packed into a Blueberry or Watermelon-flavored powder.
Inno Supps' alternative creatine HCl version of Max Strength is available through its website and is a fair bit more expensive than the original, coming in at $47.99 for a tub of 25 servings. The regular Max Strength made with Creapure creatine monohydrate, which is still in stock at innosupps.com, is $8 cheaper than Max Strength HCl at $39.99, and you get the same 25 servings a tub.