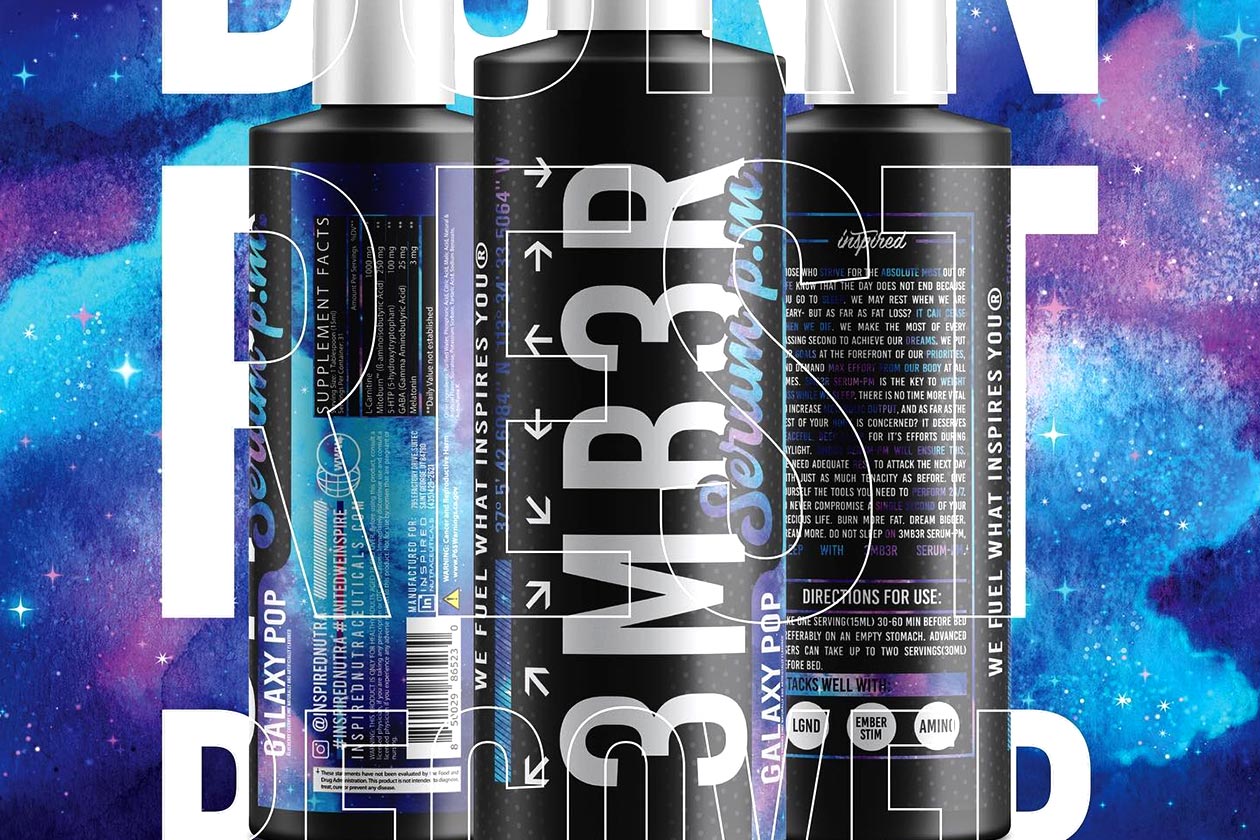 To start the year, past Brand Of The Year winner Inspired announced that it would be expanding its popular fat burner Ember into a full family of weight loss-orientated supplements. It didn't confirm too many details outside of that, only that it is growing Ember into an Ember Series, with one of those items recently revealed and released in the capsule product, Ember Non-Stim.
This week we've got another Ember supplement to share from Inspired, coming in a different format to Ember Non-Stim with the liquid product, Ember Serum PM. Like most other fat burners that come in liquid, the reputable brand has packed this with a solid dose of carnitine at a gram per serving, although in typical Inspired style, there is a lot more to this; in fact, it has a very interesting twist to it.
Inspired's Ember Serum PM is a weight loss supplement designed for use in the evening or at night, specifically before bed. The brand has combined carnitine with 250mg of premium and proven Mitoburn and a series of ingredients to help you get a good night's sleep. To take care of the sleep side, Inspired has included a light 25mg of GABA, 100mg of 5-HTP, and 3mg of melatonin.
Inspired is looking to launch Ember Serum PM sometime soon, and with the rather unique and stimulant-free approach, you'll have no trouble stacking this with other Ember products, or even non-Inspired fat burning supplements. Again, Ember Serum PM is coming in liquid format and it will obviously be flavored with at least one option confirmed for it so far in the tasty Galaxy Pop.