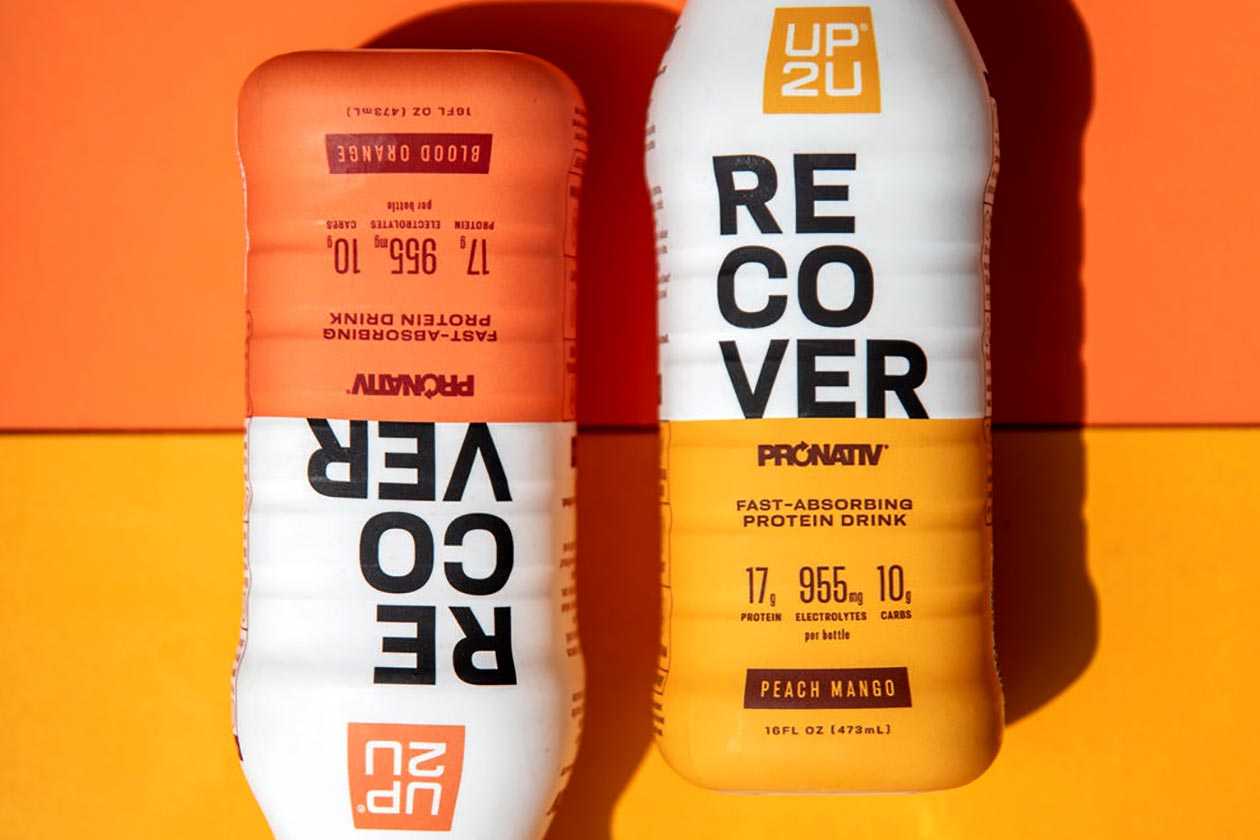 UP2U is a relatively young brand that has two types of supplements available, both named Recover and both packed with protein, with one coming in traditional bulk powder while the other is a beverage. The brand has decided to make its family of products with a premium approach as they don't feature your typical whey concentrate or standard whey isolate.
UP2U's Recover protein shake and protein powder rely on premium native whey isolate, which is a higher quality source of protein that better maintains the natural properties of whey, including elevated amounts of key amino acids. Native whey isolate is extracted directly from milk, as opposed to cheese, and that is what UP2U has used in its two protein supplements.
The UP2U Recover protein powder is a straightforward product, providing 17g of protein per serving, all from native whey isolate, with no carbohydrates or fat, and a lean 70 calories. The UP2U Recover RTD is a bit more complex and nutritionally complete as it provides 17g of protein alongside 10g of carbohydrates, 3g of that sugar, no fat, and due to the carbs, a heightened 110 calories.
Another key difference between UP2U's Recover protein powder and protein shake is the former is unflavored, making it easy to combine with other products or throw in your morning smoothie. The beverage is flavored and instead of traditional chocolate and vanilla options, the brand has given it two refreshing fruity flavors with Peach Mango and Blood Orange.
Despite how new it is, UP2U has made itself easily accessible by being available on the online giant Amazon with the native whey-powered Recover drink at $29.99 for a pack of 12. As for the Recover protein powder, the brand currently only has it in a bulk bundle of six 2lb tubs priced at $189, which sounds like a lot but does work out to a reasonable $31.50 each.