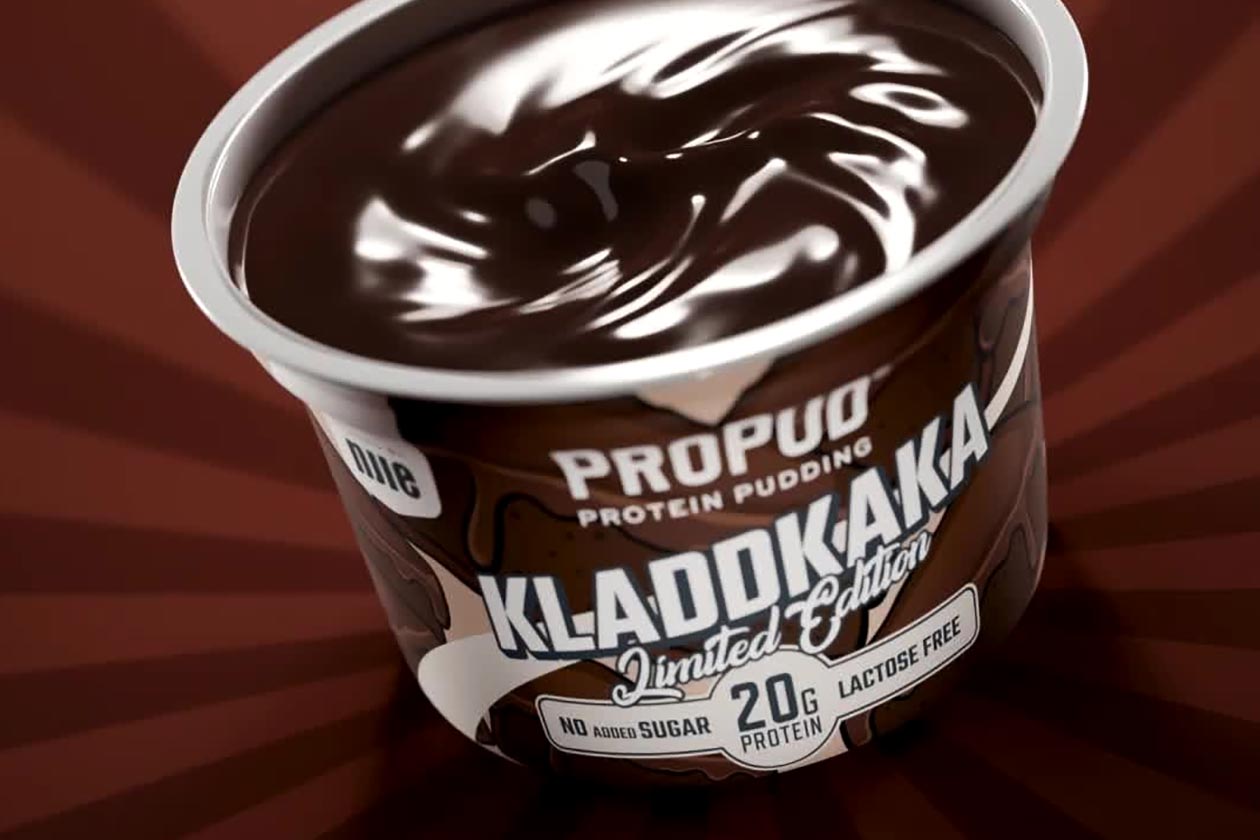 Sweden-based NJIE, the functional brand responsible for the widely available and reliably delicious ProPud family of protein products, has dropped another flavor for its original ProPud Protein Pudding. NJIE has put together some creative options for that product over the years, including the chocolate and coconut recipe Chocolate Ball and the tasty Toffee Twist.
The latest flavor creation from NJIE for its ProPud Series ProPud Protein Pudding is a chocolate-driven experience, although it's the food that inspired it that makes it something different. The new flavor of the protein snack is Kladdkaka, based on the traditional Swedish chocolate cake of the same name, which has a brownie-like build with a crisp outer and gooey interior.
NJIE and its Kladdkaka ProPud Protein Pudding look to replicate that mouthwatering experience, still providing the product's typical nutrition profile led by a strong 20g of protein and with no added sugar. According to the brand, the promising flavor extension will be hitting stores and stockists early this month, and fans will want to jump on it as it is a limited launch.