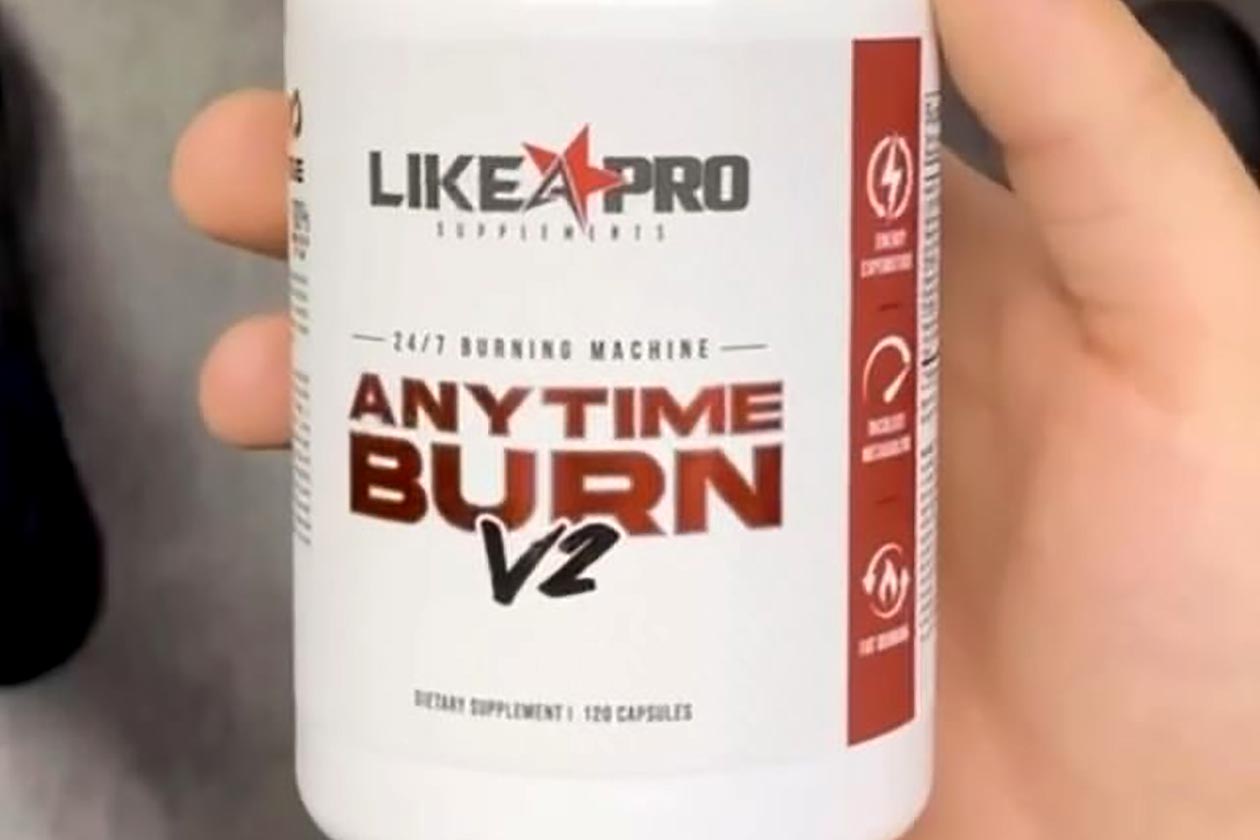 Jeff Long's reputable brand Like A Pro has two competitors in the weight loss category at the moment, one is the stimulant-powered Burn Away, and the other is Anytime Burn with no stimulants whatsoever. At the end of the month, the brand is coming out with a sequel to its energyless fat burner, and it will be naming the product appropriately in Anytime Burn V2.
Like A Pro has yet to reveal everything about the second version of its Anytime Burn weight loss supplement, but it has shared a couple of details, and they're worth getting excited about. Firstly the brand has said it is going to be adding an ingredient to the product that wasn't in the original to help further its weight loss benefits, although there is no word on just what that is.
The other key detail Like A Pro has confirmed for Anytime Burn V2 is that it'll still feature the premium and proven Mitoburn, but it is being stepped up for the sequel, going from a daily dose of one gram to 1.5g. That is more than we've seen any other brand put into a single supplement, and again, that's not all that's in there, making it another packed out Like A Pro product.
Once again, Like A Pro is planning to launch Anytime Burn V2 at the end of this month, with more details on the supplement and its promising formula likely to be shared as we get closer to that debut.