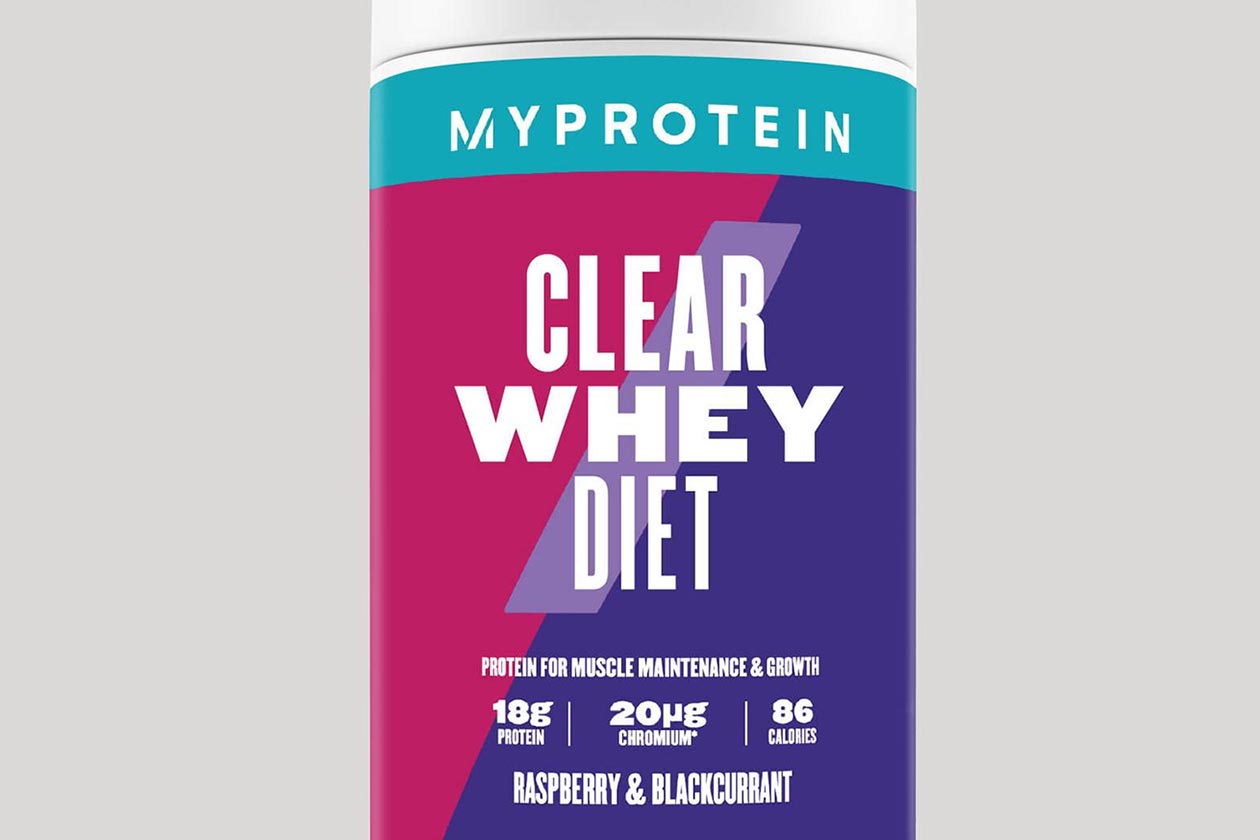 Yesterday we posted another expansion of Myprotein's Clear Protein series with Clear Whey Meal Replacement, combining hydrolyzed whey, maltodextrin for carbohydrates, and a refreshing fruity flavor. The product pairs 23g of protein with roughly half of that in carbohydrates at 13g, and it has now been followed by another Clear-named supplement in Clear Whey Diet.
Myprotein's Clear Whey Diet is a hybrid protein powder, combining that original Clear Whey approach with fruit-flavored protein from whey isolate and a handful of weight loss ingredients. Per serving, the product's macros are 18g of protein, 3g of carbohydrates, no fat, and 86 calories; and to support fat loss, there are unlisted amounts of green tea, chromium, and carnitine tartrate.
To further complete the formula, Myprotein has taken a page out of Clear Whey Meal Replacement's book and also infused it with a variety of vitamins and minerals. Combining protein powder and fat burning isn't something we haven't seen before, although it's not a supplement that was in the brand's growing Clear Protein family, fitting right in alongside the line's other items.
Myprotein's Clear Whey Diet is available straight from its main online store at myprotein.com, and it is quite pricey compared to the other entries in the Clear Protein collection at £32.99 (41.34 USD) for a tub of 20 servings. As mentioned earlier, the product comes in refreshing fruit flavors, both of which are raspberry-based in Raspberry & Blood Orange, and Raspberry & Blackcurrant.