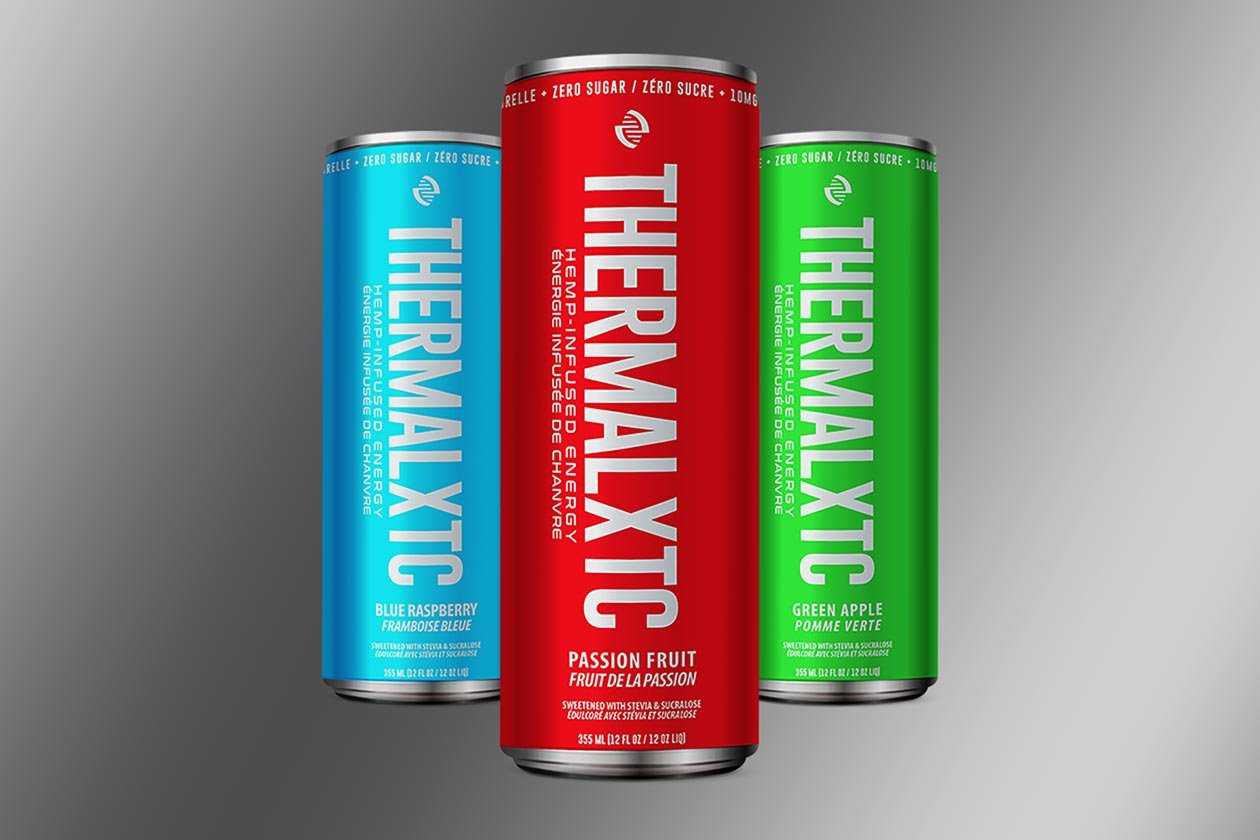 A couple of years ago, we saw the legacy Canadian supplement company Nutrabolics unveil an intriguing new functional beverage with Nocturnal. It wasn't your typical energy drink; it was promoted as bringing together a reliable and moderate 180mg of natural caffeine for energy with B vitamins, 10mg of hemp extract, 100mg of alpha-GPC for mental focus, and a fairly clean five calories per can.
Details have now surfaced on a separate beverage from Nutrabolics, introducing the Thermal XTC drink, named after its long-running fat-burning supplement, also called Thermal XTC. The formula the brand is listing on its website for the product is much the same as Nocturnal with B vitamins, 10mg of hemp extract, 142mg of natural caffeine for anytime energy, and that same five calories a can.
As you can see, Nutrabolics Thermal XTC beverage is practically identical to Noctural when it comes to key highlights, although the name is obviously different, and there is slightly less caffeine. The energy drink has been put together in three flavors with Green Apple, Blue Raspberry, and Passionfruit, and it is now available for pre-order at nutrabolics.ca $49.99 (38.70 USD) for shipping in September.