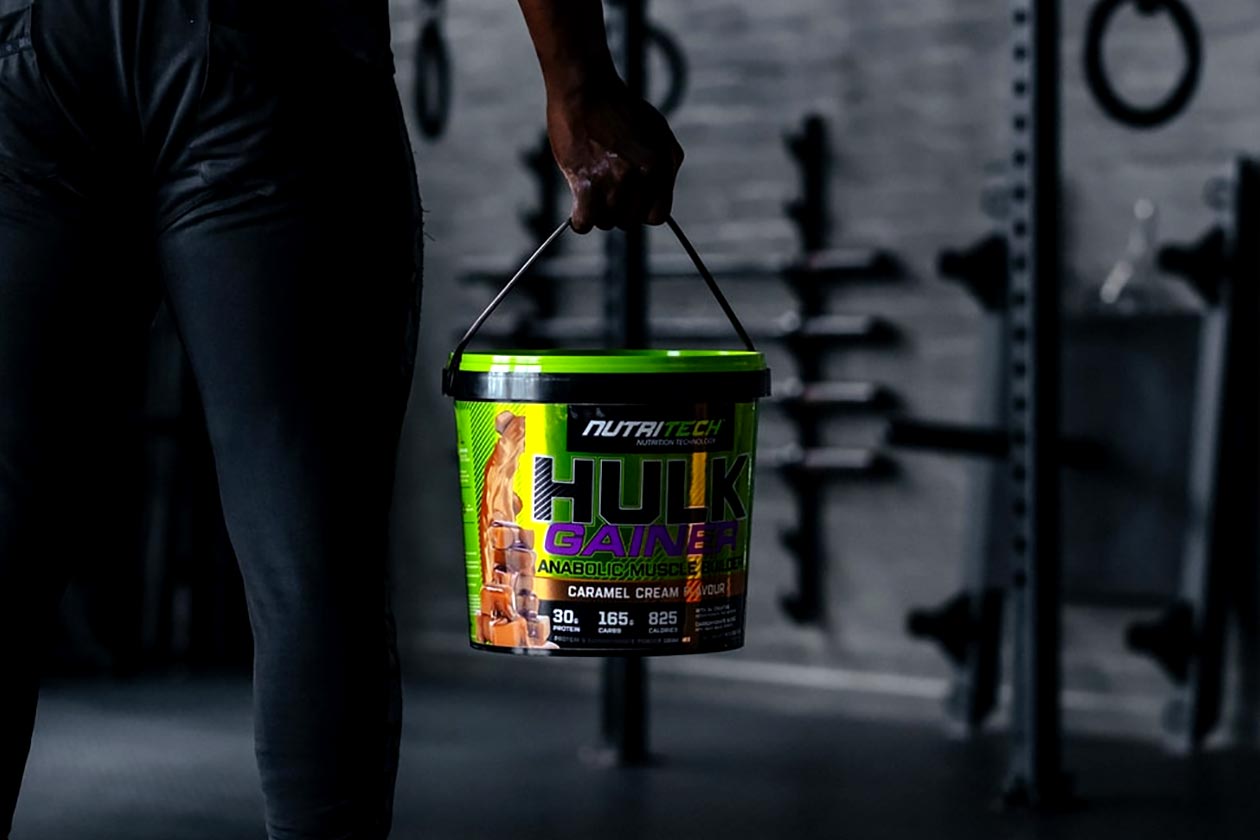 Hulk Gainer is one of the more known supplements from the South African sports nutrition company Nutritech, and it is, of course, a calorie-loaded mass gainer. The product packs 30g of protein per serving alongside a hefty 165g of carbohydrates and 825 calories, which would bump up to 275g of carbs and 1,375 calories if you scale up the serving to get that more common 50g of protein.
Nutritech recently released another size of Hulk Gainer, or at least a variant of a size, with a 20 serving, 4kg option of the mass protein in that classic weight gainer format of a giant bucket. The brand did already have a 4kg tub available, so the bucket is essentially the same as that, just a bit more intimidating, and it does also offer slightly better value by way of various freebie offers.
Directly through Nutritech's own online store, the 4kg bucket of Hulk Gainer is the same price as the 4kg tub at R399 (25.80 USD). However, if you grab the bucket instead of the tub, the brand will throw in a free, trial-size tub of its stimulant pre-workout tub, Nuke. The South African retailer Supplement World has the same offer but discounts the bundle below the 4kg tub at R369 (23.86 USD).