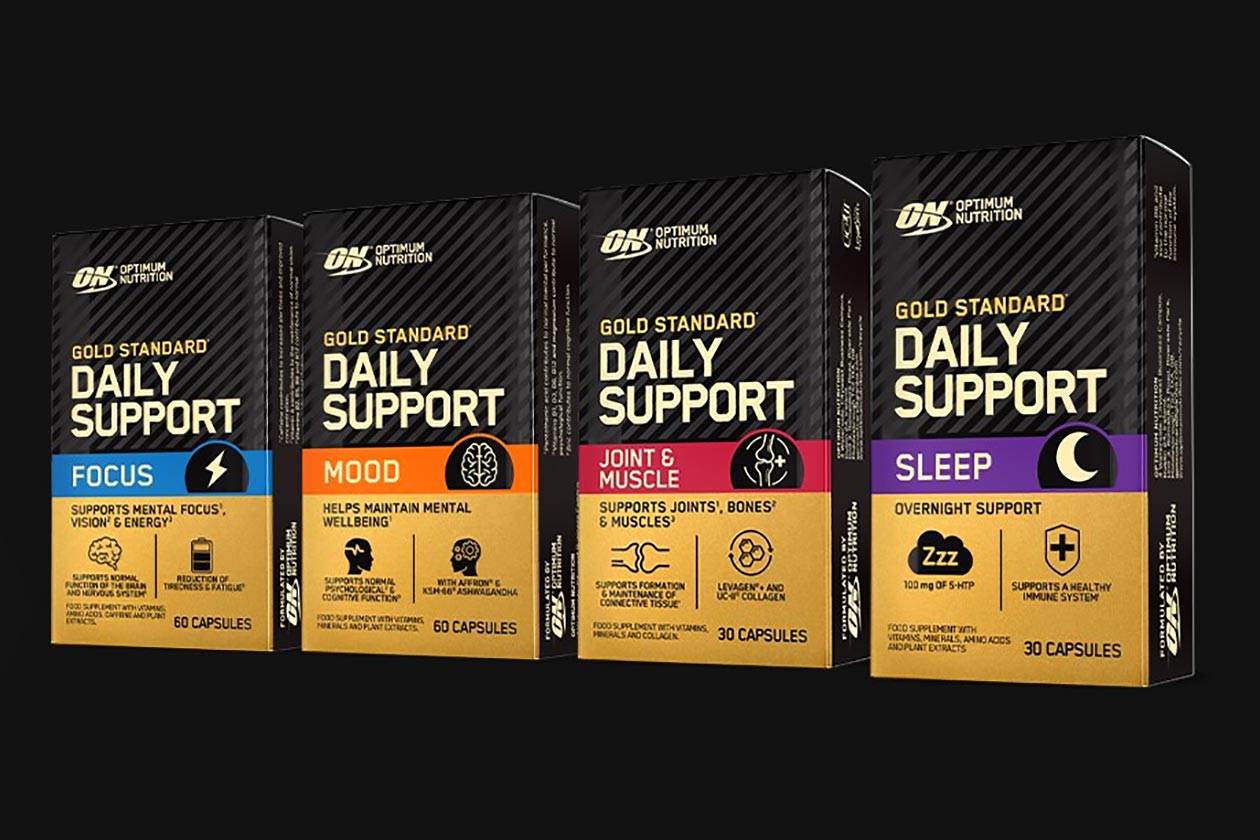 Optimum Nutrition in the UK and Europe has put together a family of supplements focused on specific health and wellness benefits under the all-new Gold Standard Daily Support Series. It is made up of four different products, with Joint & Muscle, Mood, Sleep, and Focus; each item, of course, clearly describing its intentions and purpose right in its name.
Joint & Muscle
Joint & Muscle from Optimum Nutrition's Gold Standard Daily Support Series is designed to support healthy joints, bones, and muscles with a short and sweet set of ingredients. The legacy brand has packed the supplement with vitamins C and D, copper, manganese, curcumin, and the premium components, UC-II collagen, and Levagen PEA, proven to reduce joint pain, support healthy inflammation, and improve recovery.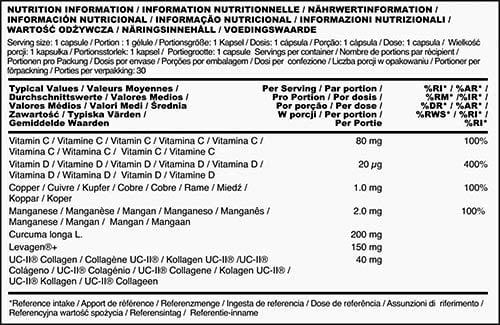 Mood
Next on the list is Optimum Nutrition's Mood, which is Gold Standard Daily Support Series' to reduce stress, improve mood, and support cognitive function. The brand relies on a variety of vitamins and minerals in this one, as well as 150mg of magnolia and cordyceps, 30mg of Affron branded saffron, and 340mg of the multi-benefit KSM-66 ashwagandha.
Sleep
Optimum Nutrition's simply named Sleep from the Gold Standard Daily Support Series is purely that, a product built to help get you to sleep and get quality sleep for better recovery. The formula on this is made up of several commonly used ingredients, including the classic ZMA combination of zinc, magnesium, and vitamin B6, 67mg of passionflower, 100mg each of theanine and tryptophan, and another 100mg of 5-HTP.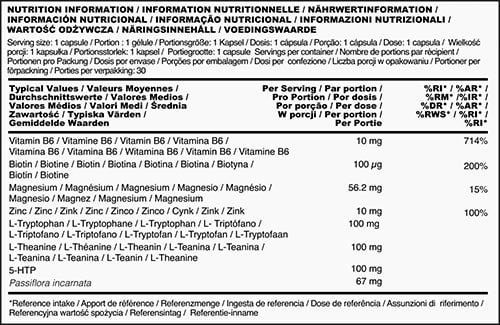 Focus
Last but not least, you have Optimum Nutrition's Gold Standard Daily Support Series supplement Focus to obviously improve focus. It brings together several energy and focus-supporting ingredients for a moderate nootropic experience, with 120mg of theanine, 100mg of citicoline, vitamins A, D, and K, a blend of B vitamins, 200mg of bacopa, 75mg of schisandra, and the always reliable caffeine at 150mg per serving.
Where to buy
Optimum Nutrition's Gold Standard Daily Support Series is well-rounded, and it has kept the formulas fairly straightforward with nothing too over the top, as we've seen in some of the premium health and wellness lines out there like Core's Lifeline and Dragon Pharma's Rx Series. That approach is reflected in the price, which is the same regardless of what product you grab at £24.99 (30.88 USD) for a bottle of 30 servings.